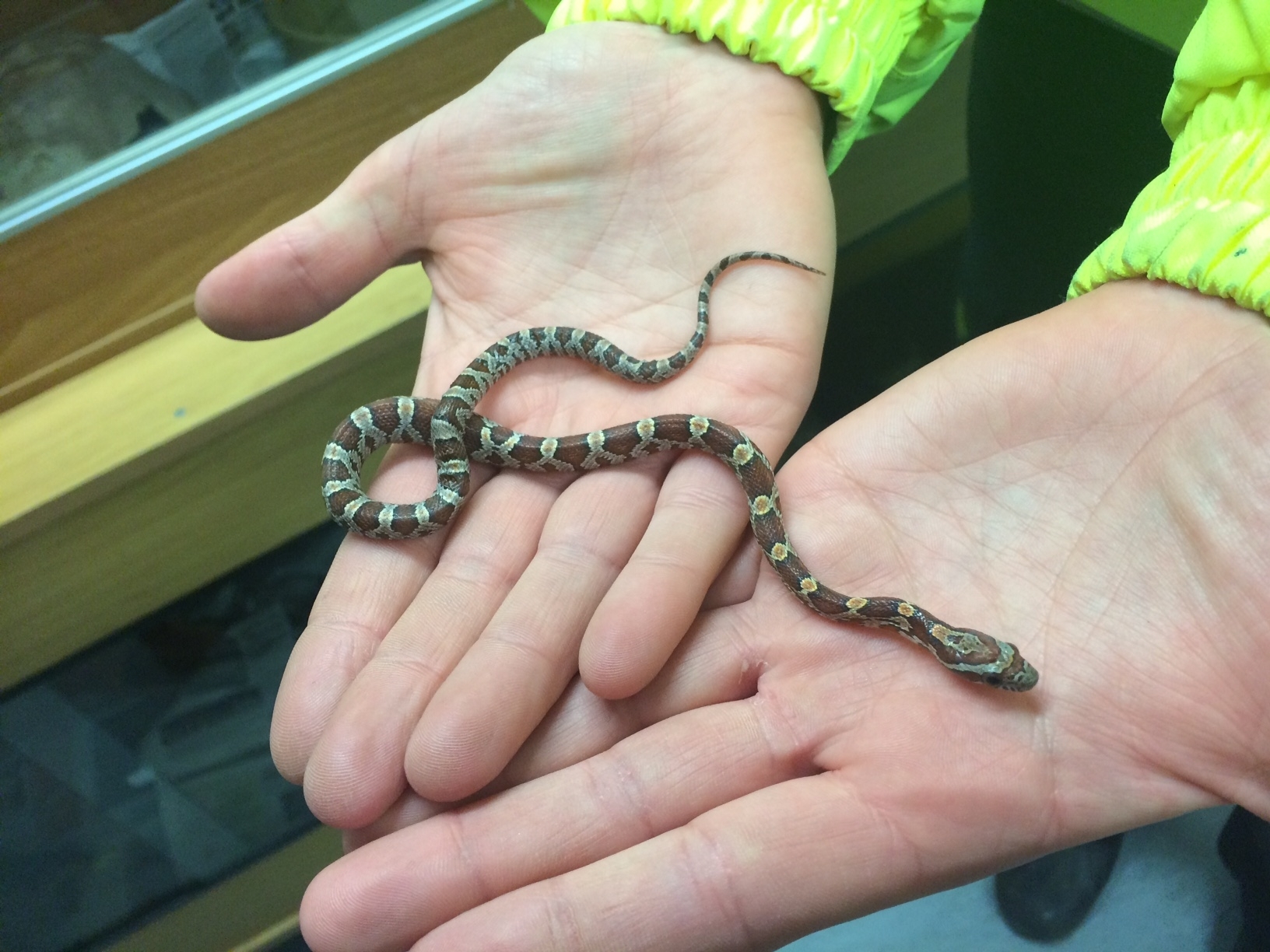 Animal rescuers are searching for the owner of a stray snake – which was initially mistaken for a loom band.
The Scottish SPCA said the baby corn snake was spotted outside a property at Greenburn Terrace in the Bucksburn area of Aberdeen last week.
It is now in the care of the charity's Aberdeenshire Animal Rescue and Rehoming Centre in Drumoak, where he has been nicknamed Mac.
"Mac was discovered by two waste removal men who were loading an old sofa onto their van," said Animal Rescue Officer, Kim Butrym.
"Mac had slithered his way between the cushions and the men actually thought he was a loom band before he started moving.
"They were a bit surprised to find him and one of them kindly used their lunchbox to contain him until I got there.
"Snakes are great escape artists and Mac is so small he could have easily have gotten into some tight spaces.
"Mac is good to handle and it's possible someone is missing him.
"If no one comes forward for Mac we'll find him a suitable new home."
Anyone who recognises Mac is being urged to contact the Scottish SPCA's Drumoak centre on 03000 999 999.