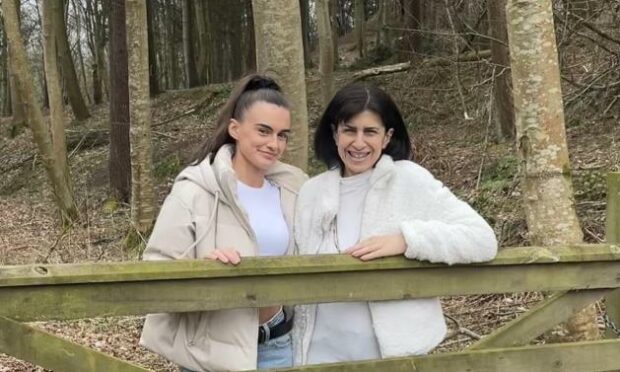 An Aberdeenshire mum is hoping to raise £55,000 so she can travel to Mexico for an alternative cancer treatment.
Elif Hector was diagnosed with stage IV secondary cancer last June.
The cancer has developed aggressively and she was recently told she has a life expectancy of a "few months".
After hearing about the incredible success stories from patients who received alternative treatments in Mexico, her daughter, Tara Hector, decided to research the hospitals.
She has now set up a Go Fund Me page with the hopes of giving her mum a chance to receive treatment.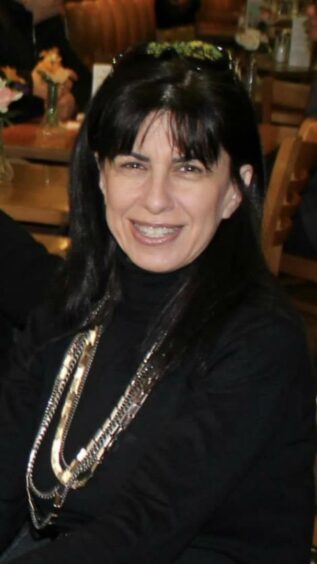 'If I have a chance I want to try it'
"They didn't have hope, but Mexico gave them hope," Ms Hector, from Stonehaven, said. "It's not guaranteed but if I have a chance I want to try it."
More than £10,000 has been donated by hundreds of supporters so far, but the Hectors are hoping to raise a total of £55,000 to cover the treatment and travel expenses.
The centre in Mexico offers a range of treatment options and Ms Hector will have to undergo tests to determine what would be the best route for her.
"My condition is very rare," she said. "The tumour grew over 19 years inside my body.
"I was visiting family in Turkey in 2012 and the doctor's there discovered a mass in the lining of my lung. The tumour was already 15cm (5.9ins)."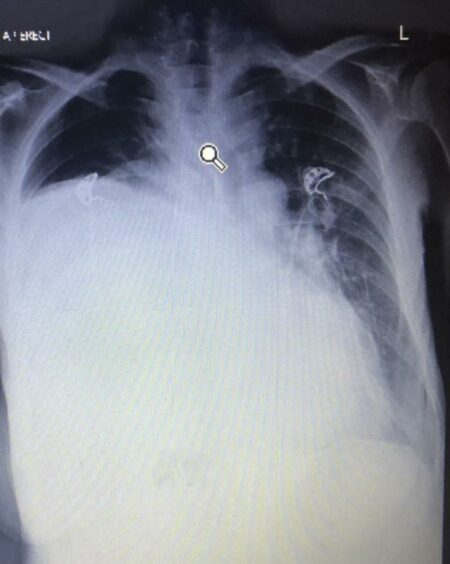 The tumour meant her lung was unable to expand properly and was putting a strain on her heart.
"In 2013 I saw a specialist surgeon in London who said he wouldn't know what would happen until he opened me up. The surgery could be more harm than good."
Doctors told her the tumours were very "oppressive and rare" and said chemotherapy and radiotherapy treatment would not be successful.
After hearing all her options, Ms Hector decided "watchful waiting" would be the the best course of action.
"I decided to not do anything and did my own research as well, finding I'd have more quality of life if I kept it," she said. "We were managing the symptoms too, so I was a bit more comfortable."
A big impact on her life
Ms Hector, who moved to Scotland more than 32 years ago from Turkey, never stopped researching and in 2014 she travelled to Japan to obtain medication to help shrink the tumours.
The medication worked and after 18 months the tumours started to shrink. Unfortunately, she only had enough to last another six months.
In April 2020, she said she felt something change.
"I started looking for surgeons knowing it was time for surgery," she said. "I'd been having difficulty with my breathing and mobility for some time.
"Then I took really unwell. My daughter had to get me to the hospital. They sent me back home on December 1, and then my GP referred me on December 20.
"I had lost 2 and a half stone in those 20 days. I was so ill."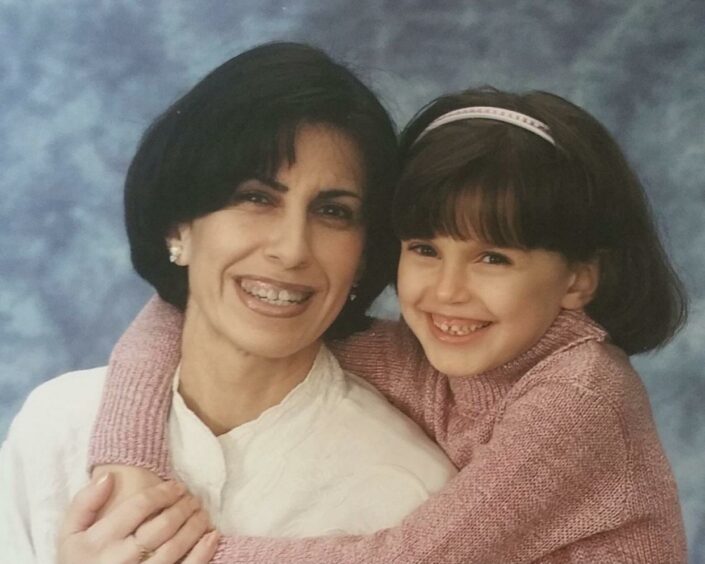 She spent 13 days in hospital and was told she would not survive surgery at that point.
The 56-year-old said her health has had a big impact on her life and led her to take early retirement after years of working for Aberdeenshire Council.
She has also been unable to enjoy the things she loves in life, including swimming and travelling, but she hopes she will be able to visit her family in Turkey again.
Very aggressive tumours
Ms Hector finally had surgery in Edinburgh in February 2021.
She and her daughter Tara, 26, hoped the removal of the mass would offer them a fresh start, but sadly more bad news followed.
Surgeons removed a tumour the size of a basketball – weighing 10lbs – and found that it was cancerous.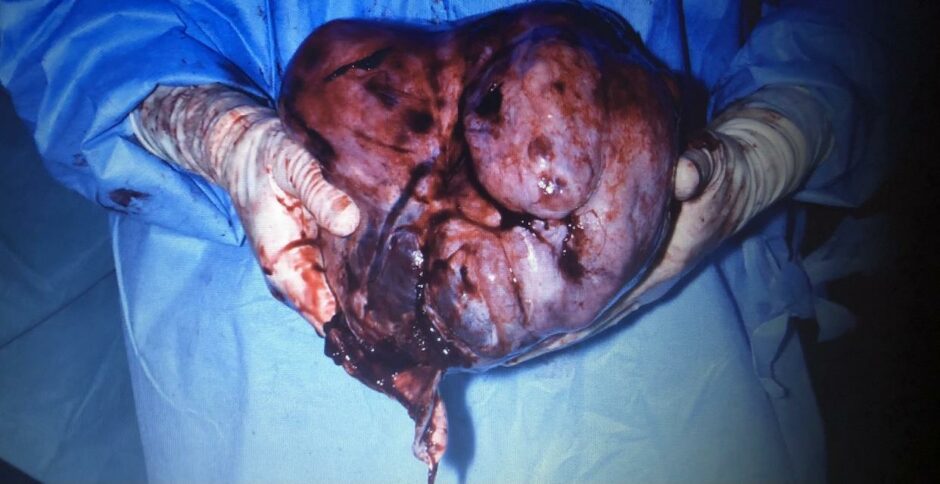 "They called it sarcoma," Ms Hector said. "Originally it wasn't but turning this way made it worse. Even when they're not cancerous, these tumours are very aggressive.
"There are lots of different sarcomas and this one is not genetic, we have no cancer in the family. They turned this way because they were left too long."
In June, her scans showed two new growths and her surgeon said he may have to perform another surgery before the end of the year.
"The scan in September showed it was metastasizing, so I couldn't get the surgery. I wish he could have done it," she said.
Now she is desperate to raise the funds to get to Mexico, adding: "They are causing so much trouble for me, I'm struggling with everything."
---
You can donate to Tara Hector's online fundraiser to support her mum by clicking HERE