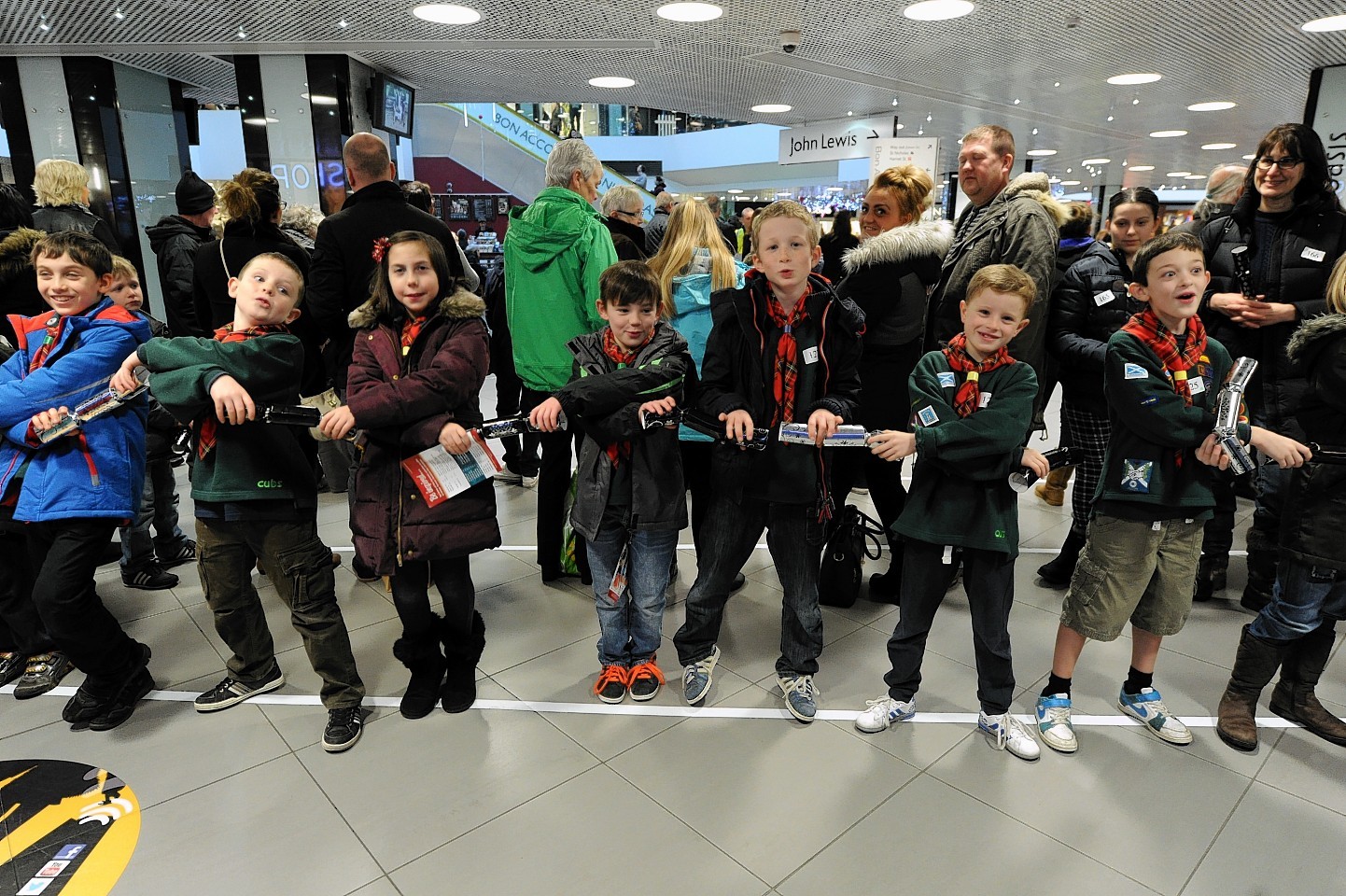 An attempt to crack a world record fell short of the mark in Aberdeen yesterday.
The effort to create the world's longest Christmas Cracker pulling chain took place in the Bon Accord shopping centre on Saturday afternoon.
In advance of the event VisitAberdeen had advertised around the city urging anyone who was available to turn up on the day in an effort to beat the record of a 749-people long cracker chain, which remains in the hands of Brindleyplace in Birmingham.
Aberdonians numbering 355 assembled and all registered in accordance with the policy for entering the Guinness Book of World Records, though their number fell short of the requirement to enter.
The big bang took place at an hour later.
Thistle Hotels assisted the efforts to break the record, supplying more than 2,500 crackers for the event.
Chief Executive of VisitAberdeen Steve Harris said: "We know there have been a number of different attempts around the country to try beat to the record.
"We were aware it was going to be quite a feat to try and pull off a new record, but it was a gallant effort from everyone who took part and although we didn't set a new record everyone has really got into the spirit of things, and it's been brilliant to see whole families take part in the event and have a great time. It's been a great community event."
VisitAberdeen organised the event as part of a drive to promote the city for festive breaks and to attract a large crowd. Steve Harris added: "Aberdeen has a lot to offer at Christmas, with the Winter Festival already well under way.
"From Christmas markets on Belmont Street every weekend in December to an outdoor ice rink in Union Terrace Gardens, the city is full of Christmas cheer and we are delighted to be able to spread some of that festive magic."