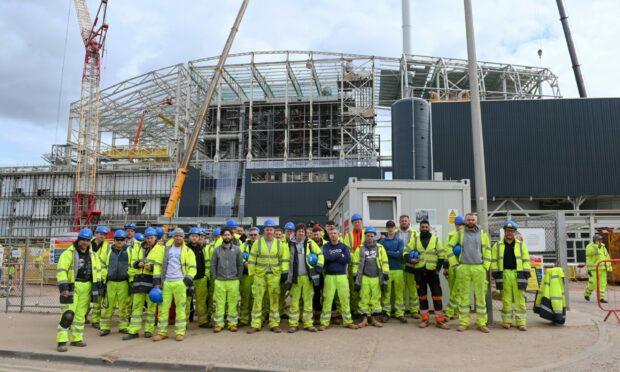 Dozens of Aberdeen workers are continuing to fight for reportedly unpaid wages after standing down from a project to build an energy from waste incinerator.
The group of 40 to 50 electricians picketed at the gate of the Ness project in East Tullos in Aberdeen on Wednesday, May 4.
It is understood the electricians continue to be owed money by a project subcontractor, Randridge.
One of the workers, who did not want to be named, said they are trying to get what they have worked for.
"We need the money to pay our lodging and our bills," he said.
"The working men are suffering, but we're the ones who get the job done."
He explained that most of the men have travelled from other parts of the UK, and even Romania, to work 70 hour weeks on the Ness project, which is being overseen by Aberdeen City Council.
While in the north-east, they are expected to pay for their own accommodation which is then covered in their pay.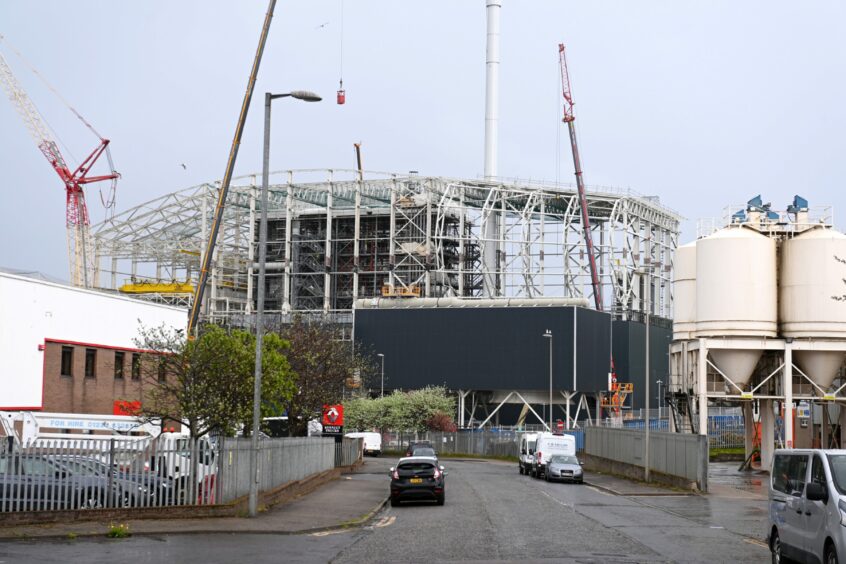 "We're all absolutely exhausted," he continued. "The stress of not being paid is mentally draining and creates bad morale.
"It's not a good place to be. We need assurances. There has been no communication about why we have not been paid.
"No communication and no money."
Not the first walk out
A spokeswoman for Acciona has said the dispute "does not involve" EfW Ness Ltd.
She said: "EfW Ness Ltd is aware that one of its subcontractors, Randridge, is in discussion with some of its own agency workers regarding payment of invoices.
"EfW Ness Ltd is up to date with all payments to subcontractors and is working closely with all parties to minimise operational impact. This dispute does not involve EfW Ness Ltd.
"The health, safety and welfare of all personnel on-site is paramount to EfW Ness Ltd and the situation will be monitored closely."
This month's demonstration is not the first time workers have stood down at the project construction site.
In February, as many as 60 workers walked out in a row over unpaid wages from subcontractor Energyco. Some were thought to be owed as much as £4,000 in backpay at the time.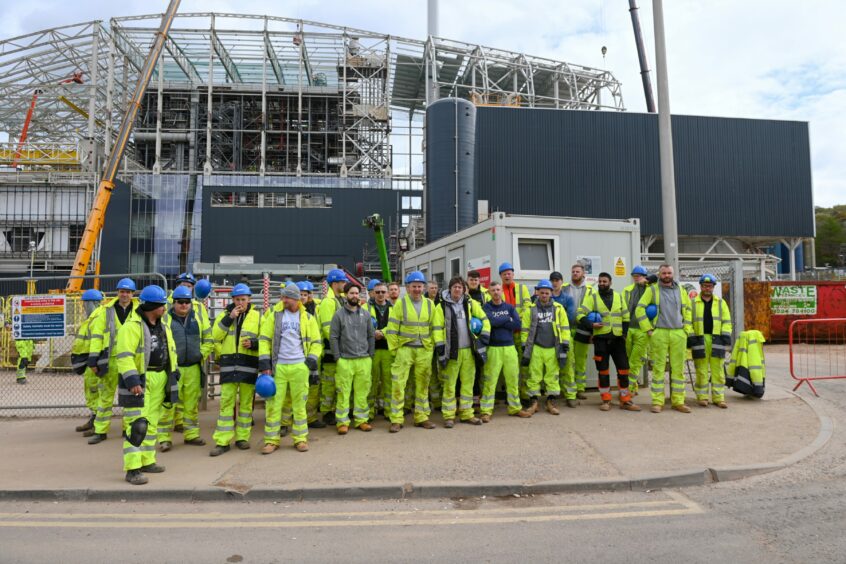 The £150million project was granted permission to operate by the Scottish Environment Protection Agency (Sepa) at the start of the month, who said no "potential for significant pollution has been identified".
The incinerator, planned to be competed this year, is expected to burn up to 150,000 tonnes of non-recyclable rubbish each year from across Aberdeen, Aberdeenshire and Moray.
The burning will be used to generate heat and electricity for city homes through the district heat network.