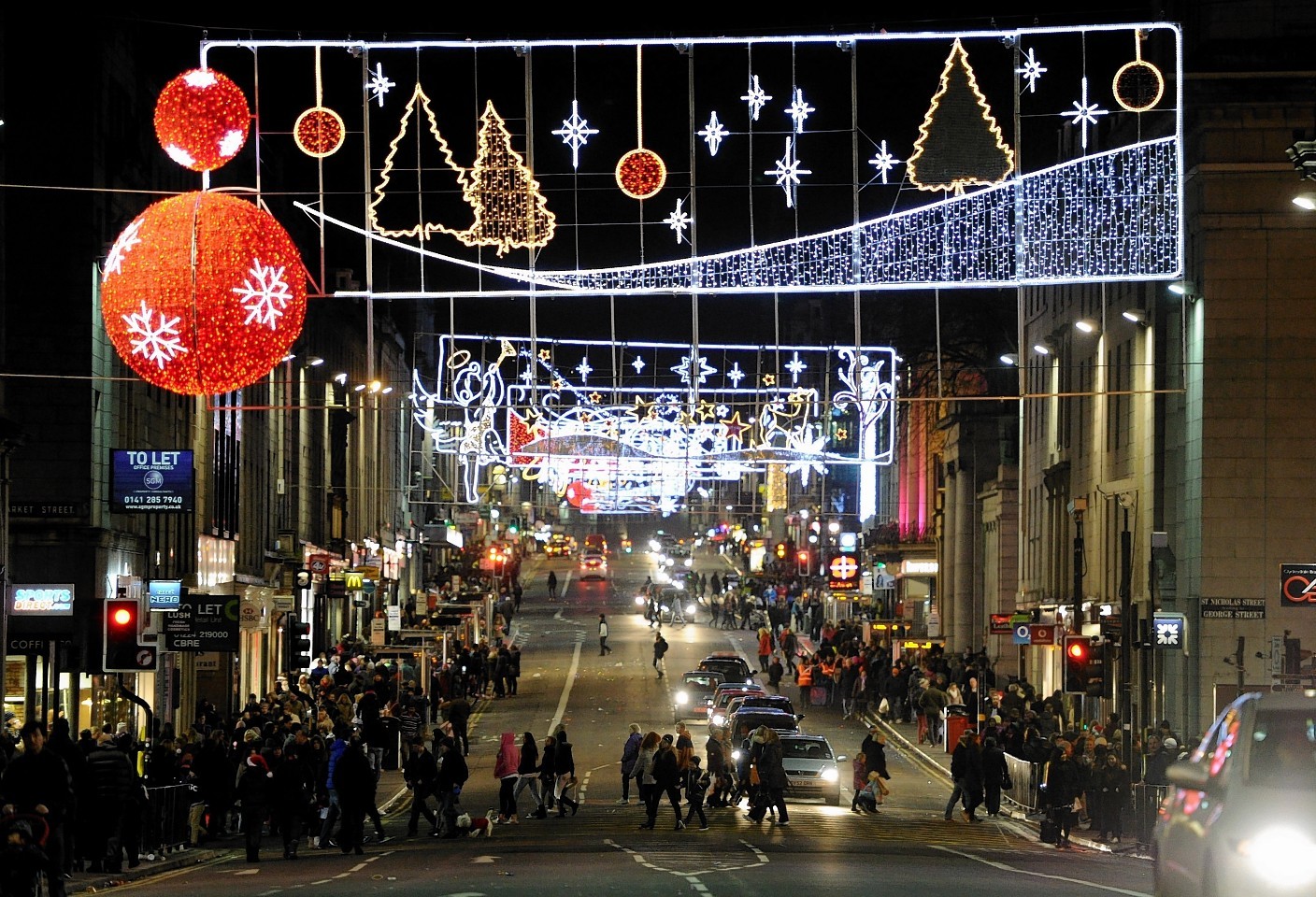 With Christmas Day just under two weeks away, shopping centres in the north-east are gearing up for one of the busiest weekends of the year.
Centres in Aberdeen including Union Square, The Trinity Centre and the Bon Accord Centre have been experiencing huge numbers of customers in the run up to the big day.
And yesterday, managers of some of the city's most popular shopping plazas said customers had been flooding in since Black Friday on Friday, November 28.
Spokeswoman for Aberdeen's Trinity Centre, Toni Baker, said it had been "heaving" with them all week, with customers piling into Debenhams and HMV.
She said: "It has been very busy all month especially since the end of November and Black Friday, that was really busy.
"Debenhams is very popular this time of year. They have a sale on just now, people really like it. It is probably going to be really busy this weekend for us.
"The past couple of weekends our car parks have been totally full. I think because we are in the middle of the others, people come up from Union Square and down from Bon Accord and we expect it to be like that."
She added: "Union square is more high-end, we are more of a family centre I suppose.
"We sometimes have a walk around during the day and it is just heaving just now."
Ryan Manson, general manager of Union Square, said the centre had a "buzz" around it this festive season.
He added: "Kicking off with Shopping Day and Black Friday, the centre has been exceptionally busy with shoppers snapping up Christmas must-haves, including tuxedos and footwear, which have seen sales increase.
"Christmas at Union Square has a real buzz about it this year."
Union Square's opening hours have been extended throughout December, with the mall open until 9pm on weekdays and until 7pm at weekends right to December 23.
Aberdeen's Christmas lights were turned on in late-November, lighting up the city centre for the winter and the city also has an outdoor ice rink set up in Union Terrace Gardens.
In the north, Inverness' Eastgate Shopping Centre has been packed full of Christmas shoppers all month, but has seen a bit of a lull in the past few days said to have been caused by winter road conditions.