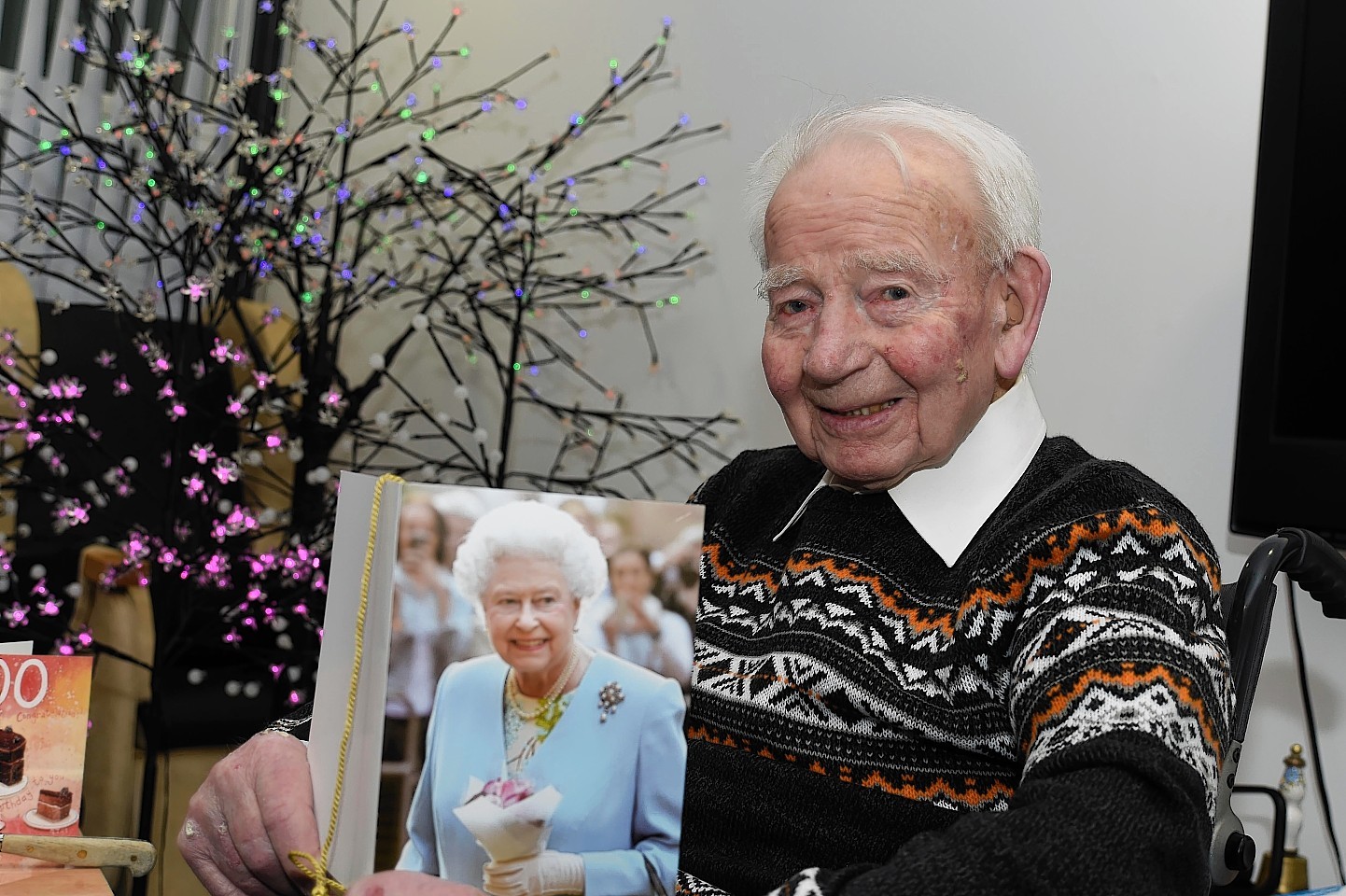 The question of where the mythical fountain of youth is to be found may finally have been put to rest.
Yesterday, George McRobert, known to his friends and family as Geordie, became the third Macduff resident in a fortnight to celebrate his 100th birthday.
A retired dairy farmer, the north-east's newest centenarian puts his long life down to a daily dose of porridge, a frequent dram of whisky and the "Macduff climate".
The modest bachelor was surrounded by his family as local dignitaries presented him with a congratulatory bottle of whisky while a tasselled birthday message from the Queen took pride of place amongst his cards.
The secretarial staff at Buckingham Palace who distribute birthday cards to centenarians will no doubt have turned a wry smile at seeing yet another Macduff address so soon after the birthdays of Edith Abel and Mary Wallace.
Mr McRobert, who grew up on his family's farm near Gamrie, said: "We were dairy farmers – it was a family business.
"We had good times and bad times on the farm. You had to look after yourself at that time.
"But dairy farming was a different business back then. In my later years I was feeding cattle, and I sold the Mill of Cullen farm when I retired in 1984."
During WWII, Mr McRobert served in the Home Guard, patrolling the Banffshire cliffs in the early hours of the morning.
He added: "There have been a few big birthday's up here in the last few weeks – I don't know any of the others though. Must be the Macduff climate."
Although he never married, Mr McRobert was one of ten siblings and dozens of relatives were on hand yesterday to regale well wishers with tales of Mr McRobert's youth.
Niece Irene described Mr McRobert as her favourite uncle.
She said: "He's a marvellous man. When I was three years old I used to visit the farm.
"He gave me a housie – it was an old hen house – and gave me dishes and everything. It was my own playhouse.
"He was my favourite uncle. He's a bachelor, and you think the last thing he'd want to do was look after a child, but he was great with me."
But by far the most popular tale of the party proved to be about Mr McRobert's trip to the petrol station.
One day Mr McRobert pulled into a service station in his beautiful Austin car. In the passenger seat was a woman who worked for the family.
When the petrol station proprietor came to help Mr McRobert he said – referring to the model of car – "Is she a Princess?"
Mr McRobert simply responded: "No, that's the housekeeper."
Local councillor Hamish Partridge joined the party and was asked to deliver a bottle of whisky on behalf of Aberdeenshire Council.
He said: "Geordie's actually my wife's great uncle, so this is a family do too.
"It's fantastic to see him reach his 100th birthday. He's still a very active man and it really is lovely to see him with all the family. We all wish him the best."