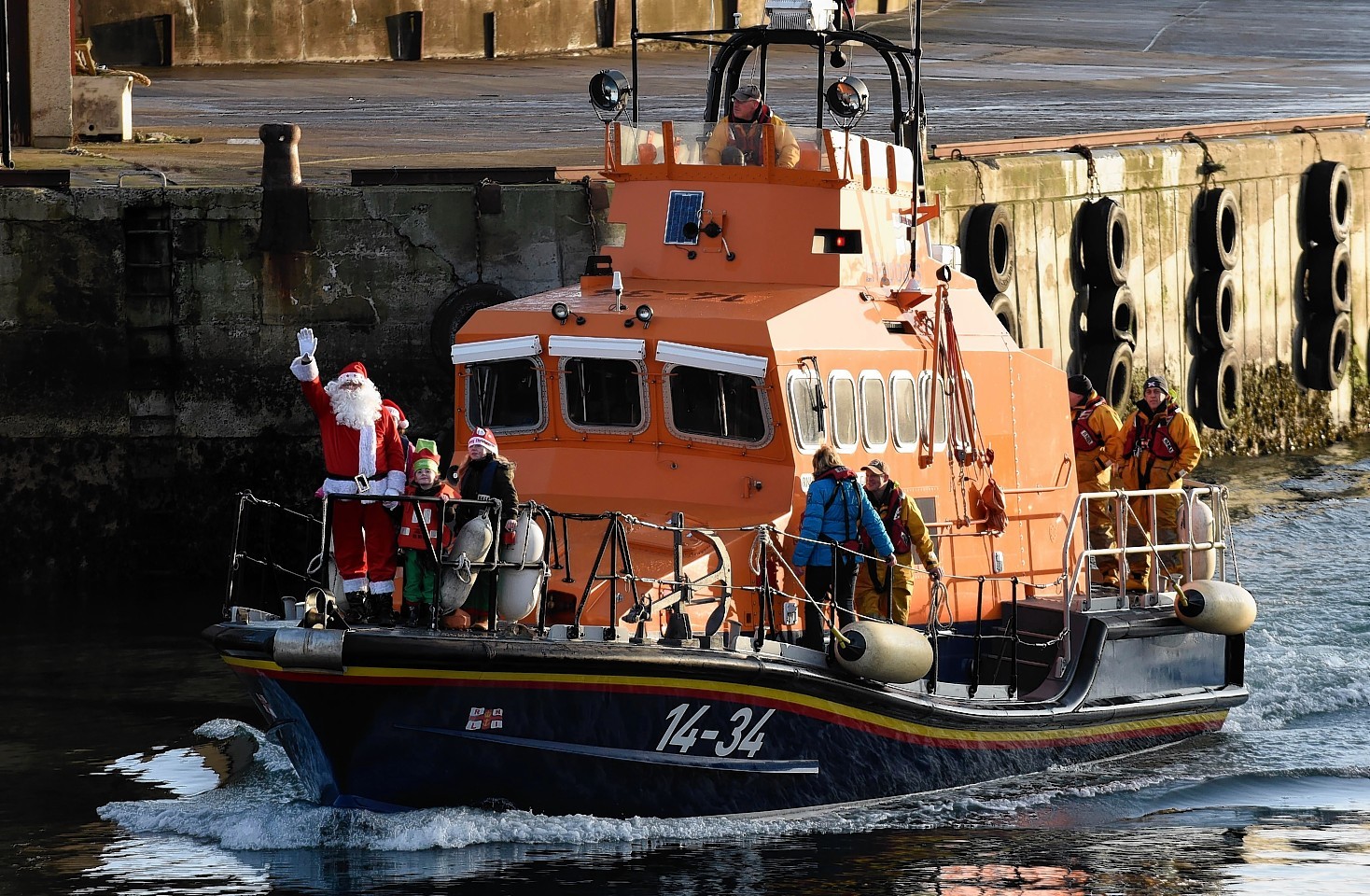 With the reindeer resting in the run-up to their round-the-world marathon trip next week, the RNLI landed the job of delivering Santa to a north-east port.
Father Christmas stopped in Fraserburgh over the weekend to join revellers at the town's final Super Saturday event of the year.
Brought into the harbour aboard the lifeboat Willie and May Gall, Santa welcomed families into his grotto and handed over presents and posed for photos.
Councillor Brian Topping, a harbour commissioner in Fraserburgh, said: "I was down at the harbour and was delighted that Santa's taken time out of his schedule to see the great kids of Fraserburgh.
"We know it's a very busy time for him and so on behalf of the town I'd like to thank him for coming and wish him a very merry Christmas."
There were goodies for children and traders alike as Santa's visit coincided with Super Saturday.
The regular Super Saturday town market events were shortlisted for a national regeneration award earlier this year.
Saturday's lifeboat journey was not the first marine excursion Father Christmas has had in the north-east in 2014.
Earlier this month the man in red donned a very different kind of suit to go swimming with the fish at Macduff Marine Aquarium.
Claire Matthews, aquarium manager, said: "We can usually hear the bells on his sleigh before he arrives, then a quick change into his special Santa suit and he's off swimming with the fish."