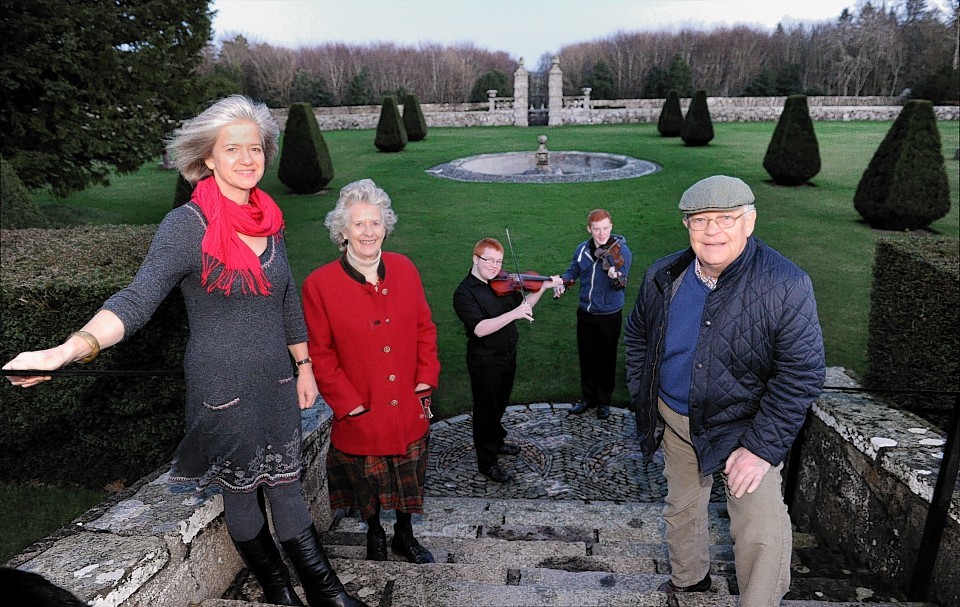 A well-loved television presenter has urged gardeners from across the north-east to help retain his colleague's legacy.
Beechgrove Garden favourite Jim McColl visited Pitmedden House yesterday, where his late friend and fellow presenter George Barron worked as head gardener for more than 30 years.
The visit was organised as part of efforts to launch a Friends of Pitmedden Garden group, which would be made up of volunteers who could do a little work in the National Trust for Scotland (NTS) grounds.
During the meeting, Mr McColl encouraged people to support the popular beauty spot, and paid tribute to the legacy left by Mr Barron, who died in 2005.
He said: "George may be remembered by many for the six years as a TV garden host, but he left us something much more valuable that we should remember him for.
"He spent over 30 years of his life outside at the great garden of Pitmedden.
"Sadly, with cutbacks by councils and others, we must rely on volunteers in our towns and villages and even in places like the National Trust for Scotland gardens.
"Through volunteers, we can preserve and protect the fantastic gardens here."
If successfully set up, it is hoped the group would run as a charity to channel donations and fundraising to support the efforts of the NTS team to make the gardens among the top in Scotland.
At the meeting, an ideas board was set up and attendees filled it with suggestions for projects and activities to support the gardens.
Local supporter Paul Johnston said: "Many ideas from ways to run classes in gardening, to supporting making apple juice from the orchards were mentioned.
"All the ideas will be assessed and the next meeting will be trying to develop a plan for the Friends group."
Anyone interested in finding out about the group – whether they be gardeners or simply people with fundraising ideas – should e-mail sburgess@nts.org.uk