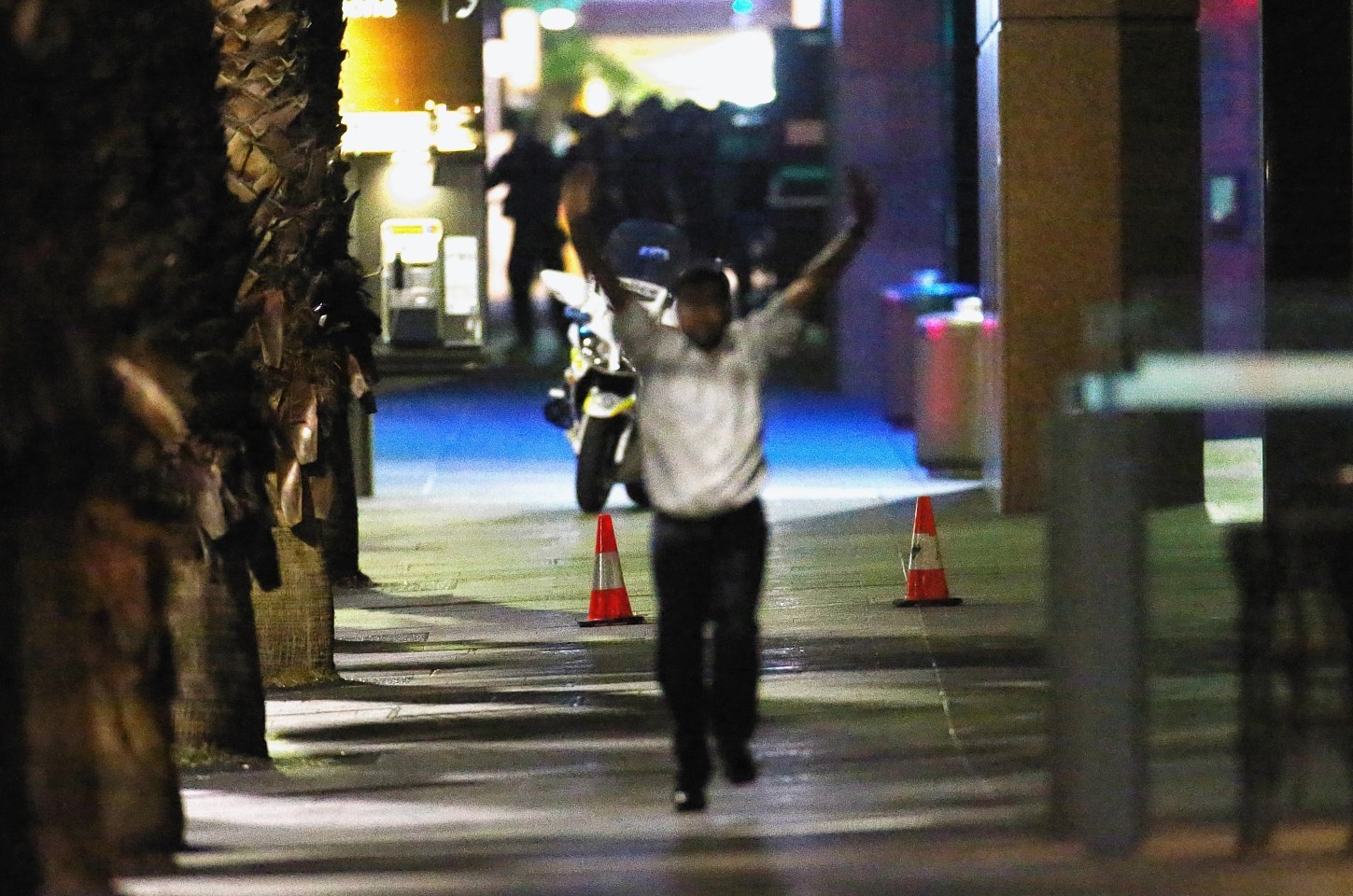 An Aberdeen international aid worker said the Moslem community of Sydney has been left "deeply concerned" by yesterday's Lindt Cafe hostage siege.
Habib Malik, head of Islamic Relief Australia, only days ago returned from the city after three and a half months working and carrying out training within Syndey's Moslem community.
Yesterday morning, upon hearing news of the 16-hour siege, he called friends in Australian faith groups to discuss the events.
He said: "I came back at the weekend, I have been following the news. I think the Moslem community there were quite shocked, they were quite concerned.
"I have lived there for the last three months, it is quite a welcoming community. My friends there are quite concerned, the Moslem community are deeply concerned about any Moslem backlash.
"I spoke to one or two this morning, they were really hurt by the actions of this one individual, who doesn't represent them at all."
Mr Malik, the former head of Islamic Relief Scotland, added: "It has shocked me because to me it is quite a peace-loving public there. They are trying to work together and live in peace and something like this happens. I am sure there will be people upset and asking a lot of questions."
A black Islamic banner was displayed on the window of the cafe during the siege in Sydney's financial district, which saw commandos from the Royal Australian Regiment storm the building.
Mr Malik added that the Sydney gunman was most likely one of a "minority" of Islamic extremists.
He said: "It is a handful of individuals. What drives them towards these actions? They don't represent the Muslim community there.
"As a community in Australia they are very concerned about these uprising individuals who are difficult to monitor.
"There's no justification for these actions whatsoever. There is no justification in any religion.
"The Australian authorities and Moslem (community) work quite closely with each other. It is quite concerning because we live in a global village, it is a concern for everyone nowadays."