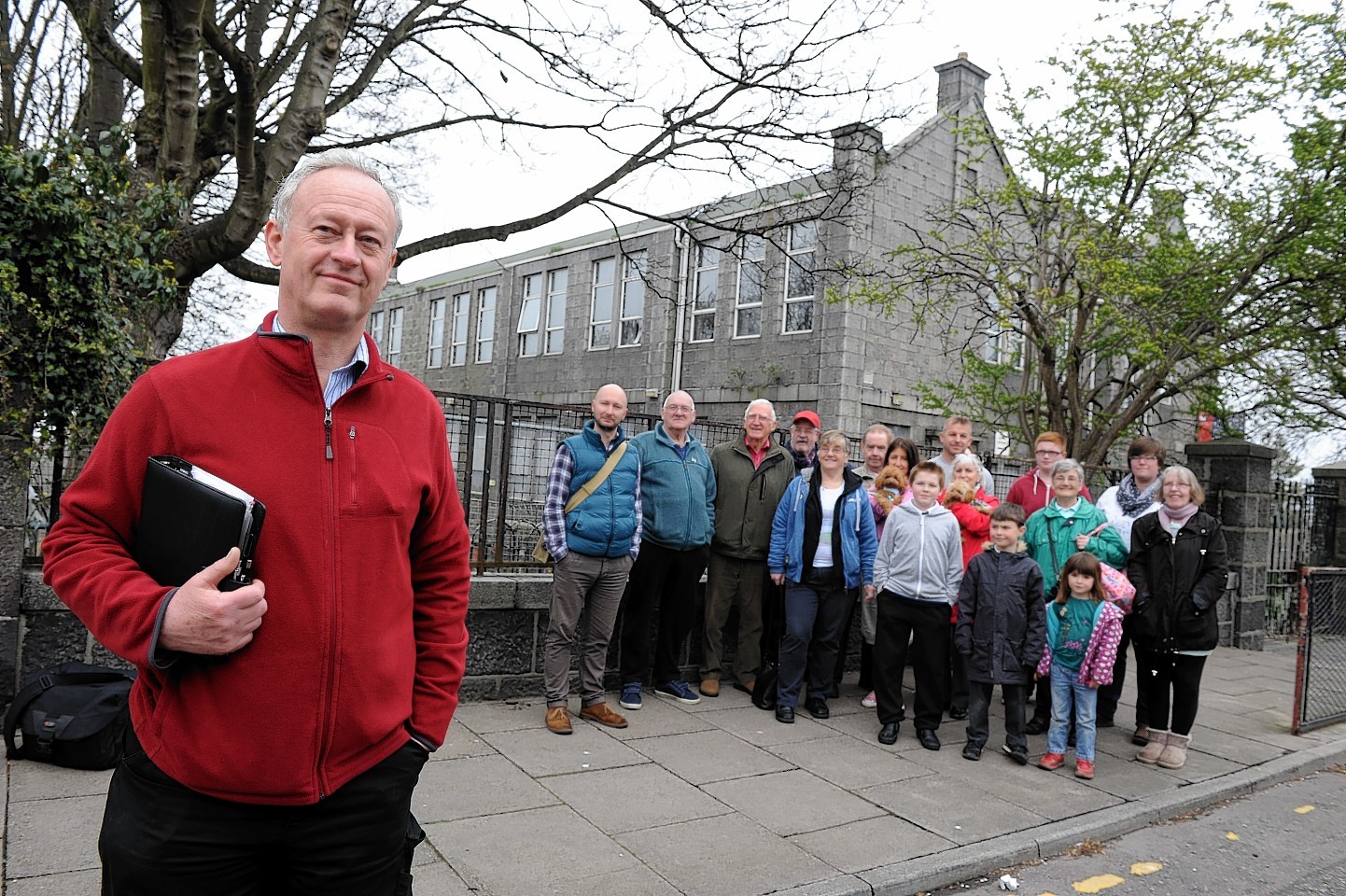 Campaigners fighting to preserve a 19th-century granite building have been left "bitterly disappointed" following a meeting with developers planning to raze it to the ground.
Representatives of Barratt Homes attended a Torry Community Council meeting to discuss their plans for Victoria Road school.
The housebuilder has lodged a proposal of application notice for 62 homes at the site – 25% of which would be affordable housing.
Aberdeen City councillors voted 19-14 to have the school demolished to make way for developments in October.
The local authority decision was made despite a campaign by the community council to save the 136-year-old school, built after a fundraising drive by Torry fishermen in 1878.
Douglas McLeod, regional director at Barratt Scotland, said conversion of the building "was not economically viable".
David Fryer, secretary of Torry Community Council, said: "The meeting was quite muted because obviously this is quite an emotional issue in terms of the loss of the school, but the bigger issue is the loss of the granite heritage.
"They seem to have made their minds up."
Mr McLeod added: "Throughout the entire planning process, our aim shall be to provide Aberdeen City Council with a strong proposal that will deliver the best possible value and outcome, for both the site and the wider community.
"Having explored the options available to all and taken into consideration the suitability of the site buildings for renovation, we concluded that the conversion of these buildings was not economically viable to meet the expectations of value."
Earlier this year, Aberdeen architect David Murray carried out a feasibility study on the building which found it to be "structurally sound".
Mr Fryer added: "If you wanted to be critical you could fault any building. It survived major bombing in World War II. This building has not moved. It is solid. That's how they built them back then.
"All we can say is they don't have any interest in keeping the structure, they just want to clear the site.
"We applied to the city council to look for alternatives. Our plan was deemed to be financially viable.
"We are bitterly disappointed that we are going to have to witness the destruction of our granite heritage."