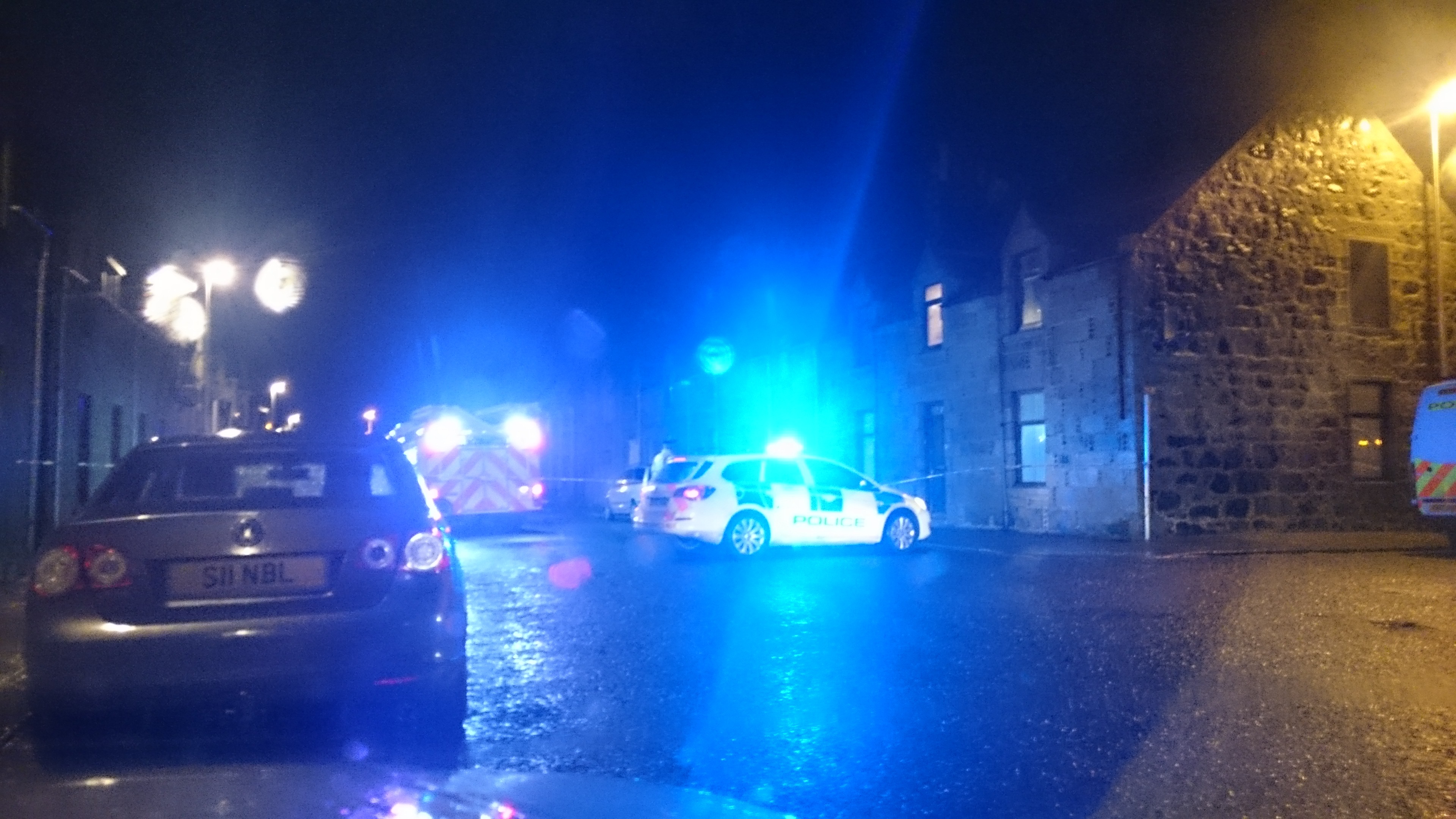 A man was dragged from his burning shed by a hero neighbour yesterday after an exploding motorcycle rocked a quiet north-east neighbourhood.
Douglas Sandison was taken to hospital following the incident in Fraserburgh's Charlotte Street.
Several homes in the immediate area were evacuated and residents told to stay away overnight.
Last night, good Samaritan Darren Dimmick told how he rushed to Mr Sandison's rescue after hearing a huge bang.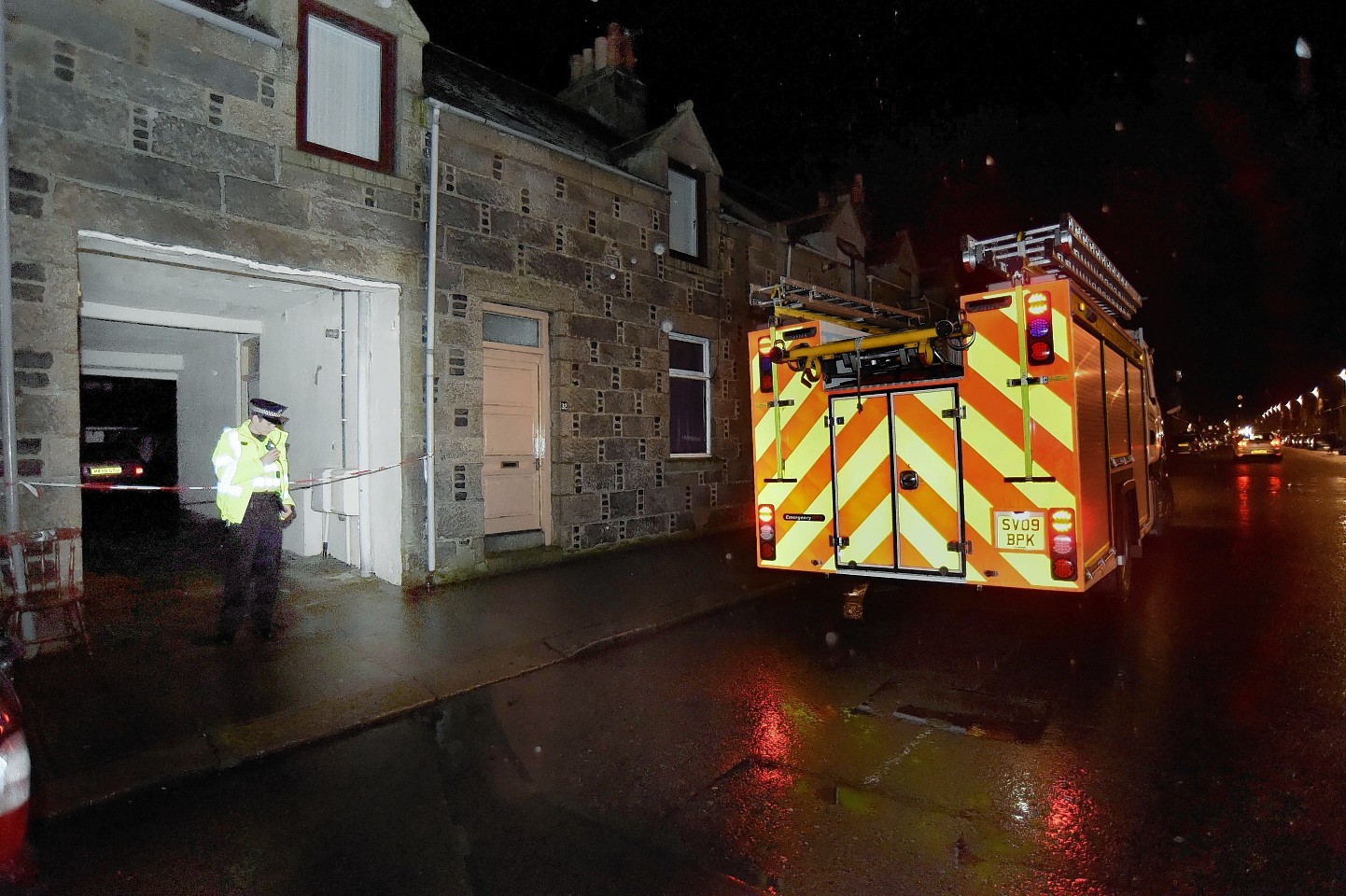 He had been helping his former neighbour clear out his belongings from the shed at the back of the property at 32 Charlotte Street moments before the explosion.
At around 2.15pm, the 46-year-old went inside to make coffee for the pair while Mr Sandison attempted to move his motorbike.
It was then that disaster struck.
Mr Dimmick said: "He was moving his motorbike and when he started it, it went 'boom'.
"He came flying out the back and I had to run over and get him up.
"He was really badly burned – his hair, his face and his hands. It was me who first called the emergency services. He couldn't breathe but he was alive.
"It was really scary, I'm still shaking. I could have been in the shed with him.
"The police have told us – the people in my building – to stay out for the whole night. There are people here with kids, it's not safe," Mr Dimmick added.
Three fire crews tackled the blaze – which destroyed the shed – while paramedics tended to Mr Sandison, who is understood to be in his 40s.
He was later taken to Aberdeen Royal Infirmary to be treated for smoke inhalation.
Neighbours said whole buildings shook with the force of the blast.
Dorothy Urquhart, who lives on School Street, said: "We heard a bang and went out the front to see if it was a bus that had knocked into something.
"It was one of the drivers there who told us it came from around the back.
"There was so much smoke – a lot of flames and the smoke was really high."
Another neighbour, Moyra Young, said: "I just thought it was someone being angry and slamming a door.
"We went out and had a look and saw it spread. There was a lot of black smoke and a lot of flames. It partly burnt one of the phone lines and we were kind of worried that it was going to come down, and then we were evacuated.
"Apparently, it's still not 100% safe. They told us we could come back, but not go out. There are canisters filled with something – they don't know what – and it's too hot to investigate it until they cool down, so they're keeping close watch overnight."
The street, including access to the rear of the damaged property, was partially closed to traffic and pedestrians while fire crews were in attendance.
A police officer remained on site to ensure no one went near to the shed.
A spokesman for the fire service said regular checks would be carried out at the scene throughout the night to determine when it might be safe for residents to return.
In total, four properties were affected by the evacuation order.