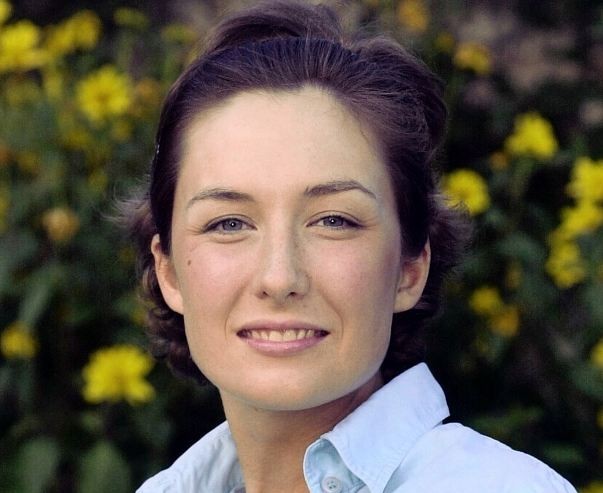 In the last year of Millie Forbes life after she was diagnosed with leukaemia, she inspired more than 2,000 people to sign up to the bone marrow register in the hope that she might find a match to save her life.
The Press and Journal even stepped in and launched a campaign to encourage people to donate after Millie discovered a transplant was her only hope.
But sadly, despite finding a successful match, it was too late for the young woman from Aberdeenshire, who died at the age of just 21 in August 2004.
But to this day her legacy lives on – and today two north-east men share their story about how she inspired them to join the register and how they ended up playing vital roles in complete strangers' lives.
Mike Thorogood's sister was one of Millie's best friends growing up, and lived just over the hill from the Forbes family at Keig, near Alford.
The 34-year-old offshore drilling supervisor, who now lives in Aberdeen, said: "When Millie was still alive, I joined the Anthony Nolan register at a recruitment event in Alford as I wanted to do something to help during her illness.
"In all honesty, I didn't think about it much afterwards and never thought I'd be a match for a stranger."
After seven years, a package came arrived at his parents' house from Anthony Nolan, saying he was a potential match.
"I had to check with the doctor what impact it would have on my offshore medical, but the answer was none. Even Air Force pilots donate, so all was OK," he said.
"I stopped commuting by bicycle before I donated, just in case I had an accident and I donated my stem cells on July 27, 2010.
"All the staff at Anthony Nolan were wonderful before and during my donation and it was an straightforward and painless procedure."
Mr Thorogood said it was a humbling experience not knowing who he was helping.
"It was quite awe inspiring to think that the bag that was removed from the machine at the end of the day was a life line for someone I have never met," he said.
"After giving it a lot of thought, I chose not to hear an update on how the patient was doing, as I think I was preferring not to receive potentially bad news, although if they wanted to contact me that was OK.
"Even four years later this still doesn't feel like a straight forward decision."
Neil Gray, an architect from Portsoy, heard about Millie's campaign on campus at university in Aberdeen. He had never met her before nor heard of her, but felt an overwhelming urge to help.
"On first seeing the Millie campaign and understanding about this lass from Aberdeenshire who needed a matching donor, I just thought 'what if that was my sister?'" the 36-year-old said.
"I guess the fact that she was local, it hit closer to home. I kept my donors card always in my wallet and still do.
"Throughout my life, I've relied on so many people to help me get through my physical problems that it just made sense to give something back."
Mr Gray donated his cells on Valentine's Day, 2012.
"I had a letter some months later to inform me that unfortunately the recipient had passed away. All I knew was that she was an adult lady," he said.
"Whilst it was sad to learn of the passing of my recipient, I hoped that perhaps I had at least extended her life even by a few days and if anything perhaps I had given her hope.
"For that word alone can mean so much to a lot of people. As for how I feel, I was just doing in return what many others had done for me, just in a different way.
"The day I went to sign up I remember the nurse saying that they really needed more males to join but only about 10% of the people who turned up that day had been males.
"But at least 10% was better than 1% and without Millie's Campaign having a big impact around the university campus, that may not have been the case."