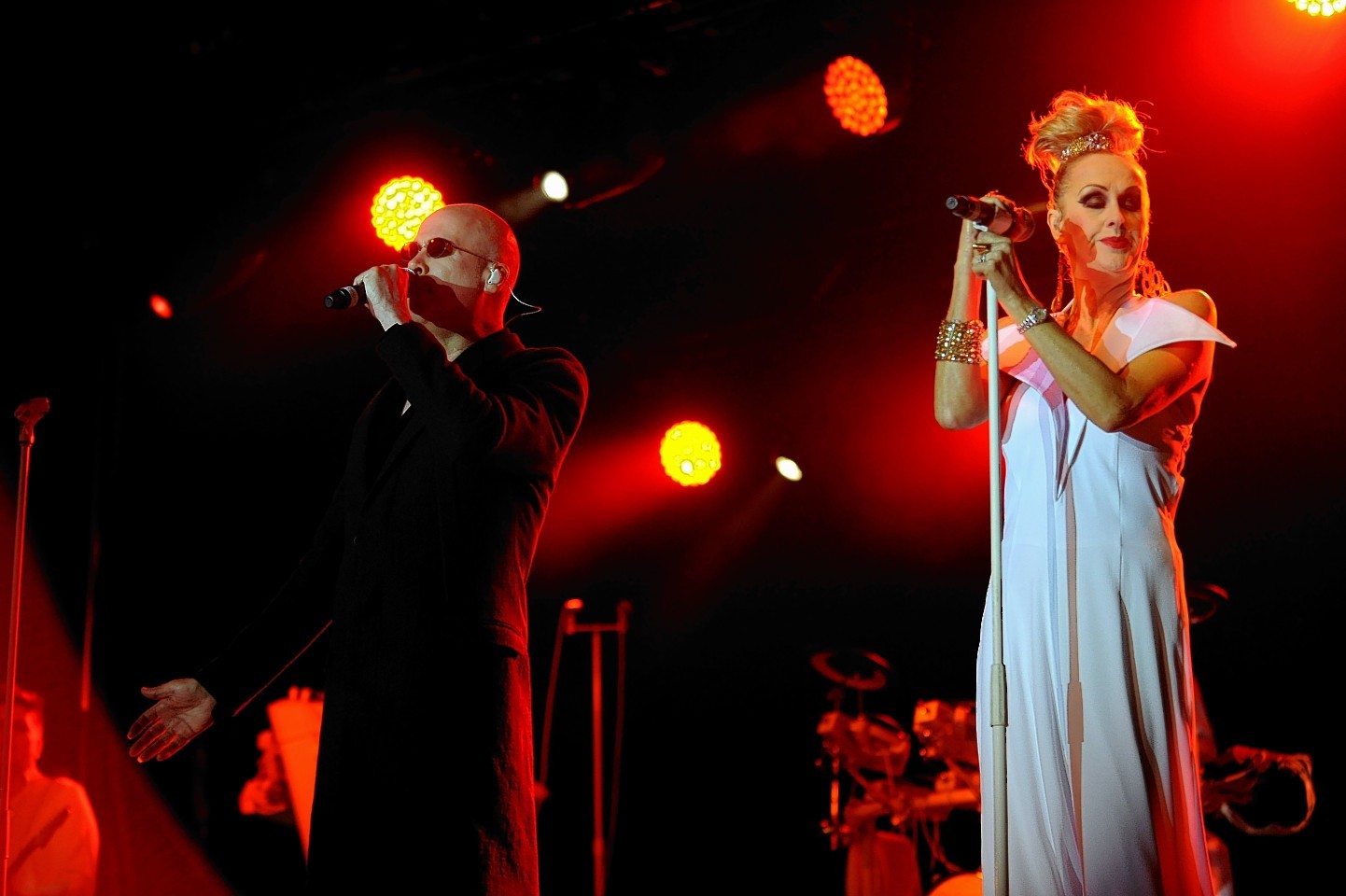 Eighties pop legends The Human League helped Stonehaven celebrate Hogmanay in style at the this year's Open Air in the Square event.
Despite concerns about slow ticket sales in the run up to Wednesday night, the event proved as popular as ever.
A spokesperson for Open Air In The Square 2014 said: "Despite the slow start to ticket sales everyone had an absolute ball.
"The Human League praised the hard work put in by the organisers who in turn presented them with souvenirs of Stonehaven to take back to Sheffield."
The 1980s superstars were joined on the bill by X Factor contestant Emily Middlemas and singer-songwriter Carrie Mac.
The highlight of the concert was, as predicted, the rendition of The Human League's hit single Don't You Want Me.
The song – the UK's Christmas number one in 1981 – rocketed into the charts again this year as Aberdeen FC fans took on the song as their anthem for the League Cup Final.
Placards bearing the reworked Dons fans' lyrics "Peter Pawlett Baby" were brandished in windows around the concert venue.
The Open Air in the Square spokesman added: "In spite of all the stress and anxiety involved, the organisers are already looking towards next year – and setting their sights even higher."