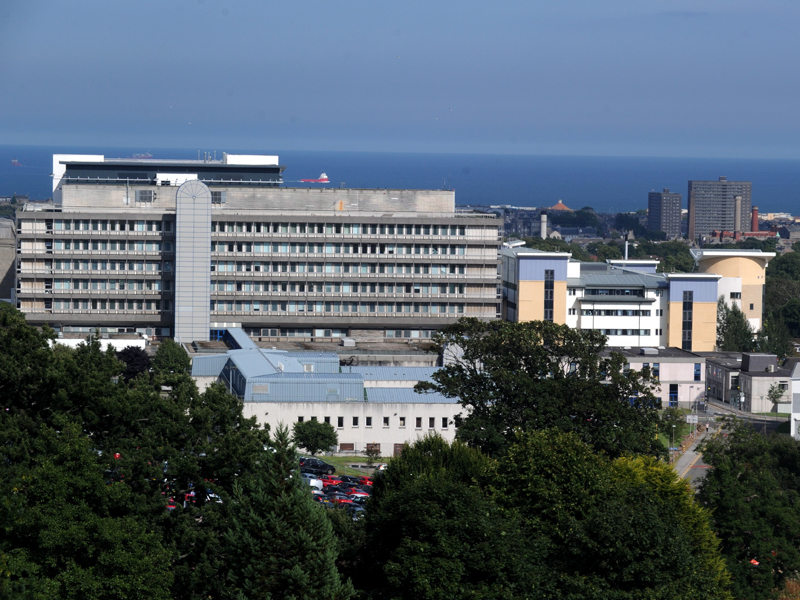 Patients were turned away from casualty and a number of operations shelved as "winter pressures" gripped Aberdeen Royal Infirmary.
Staff were left dealing with high numbers attending the emergency department and several seriously ill patients who had been admitted at the same time.
NHS Grampian urged the public not to attend accident and emergency unless it was absolutely necessary as a result.
Twenty patients had their non-emergency operations cancelled to allow staff to deal with acute care of the most unwell.
A spokeswoman said the "decision was not taken lightly" and that ARI was "very busy".
Some patients were redirected from the emergency department to their GP or minor injury unit.
The spokeswoman said the pressures were not down to staffing shortages which have blighted the hospital in recent months.
She said: "The current pressures at ARI are not a result of either understaffing or staff illness.
"We want to thank our staff for their hard work, commitment and willingness to go the extra mile to keep things running smoothly."
The numbers of those attending emergency departments are usually higher at this time of year given the public holiday and pressure on GP surgeries in the New Year.
Richard Baker MSP said staff at ARI were dealing with "unacceptable pressures" due to issues with recruitment and funding of the north east health board.