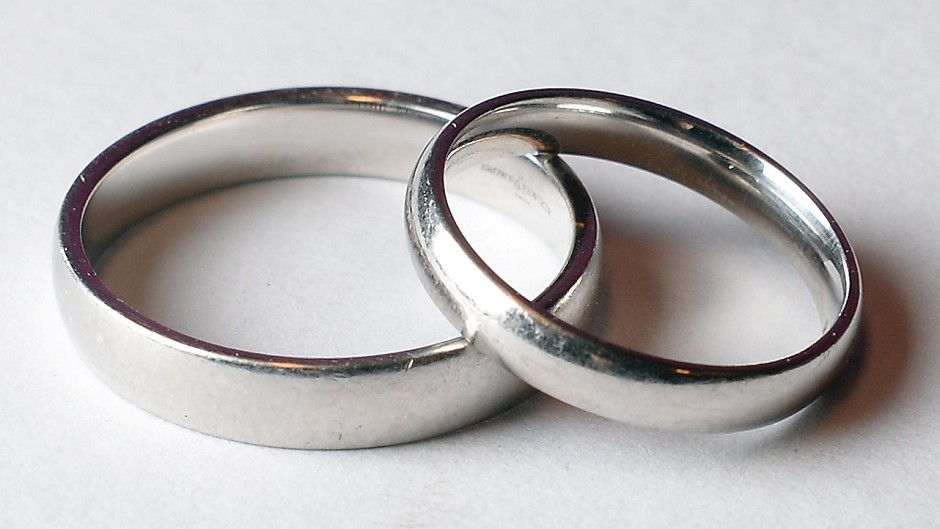 An accountancy firm has predicted that recovering Scottish economy could lead to a higher divorce rate north of the border.
BDO said the forecast increase in the number of couple breaking up could be because they are feeling more financially able to separate due to a more stable economic climate.
Judith Scott, director of forensic accounting with BDO, said: "Divorce is never easy and often individuals will not think about the detailed financial implications of separation until it is too late, and they end up resolving their marital issues through negotiation, mediation, collaborative family law or litigation.
"Whilst it may appear from the outset that they can afford a divorce, when their assets are analysed they may not be in as financially strong a position as they thought.
"However, there are many ways for individuals to both pre-empt financial loss before divorce but also to secure themselves against financial loss in the event of a divorce.
"Given that the latest Scottish statistics reveal that two-thirds of Scots getting divorced from 2012 to 2013 had been married for 10 years or more, and, perhaps more surprisingly, one third had been married for more than 20 years, it is clear that substantial assets may have been built up.
"It is important to realise that, while this can sound harsh, arranging financial priorities is vital in the increasingly complex family relationships which exist.
"There may be children from an earlier relationship, aged parents who need to have nursing home fees paid, or financially troubled businesses which need support.
"The reasons for planning financial arrangements before, during and after a marriage are many and varied and it is important that individuals get the appropriate advice to cope with this changing world."