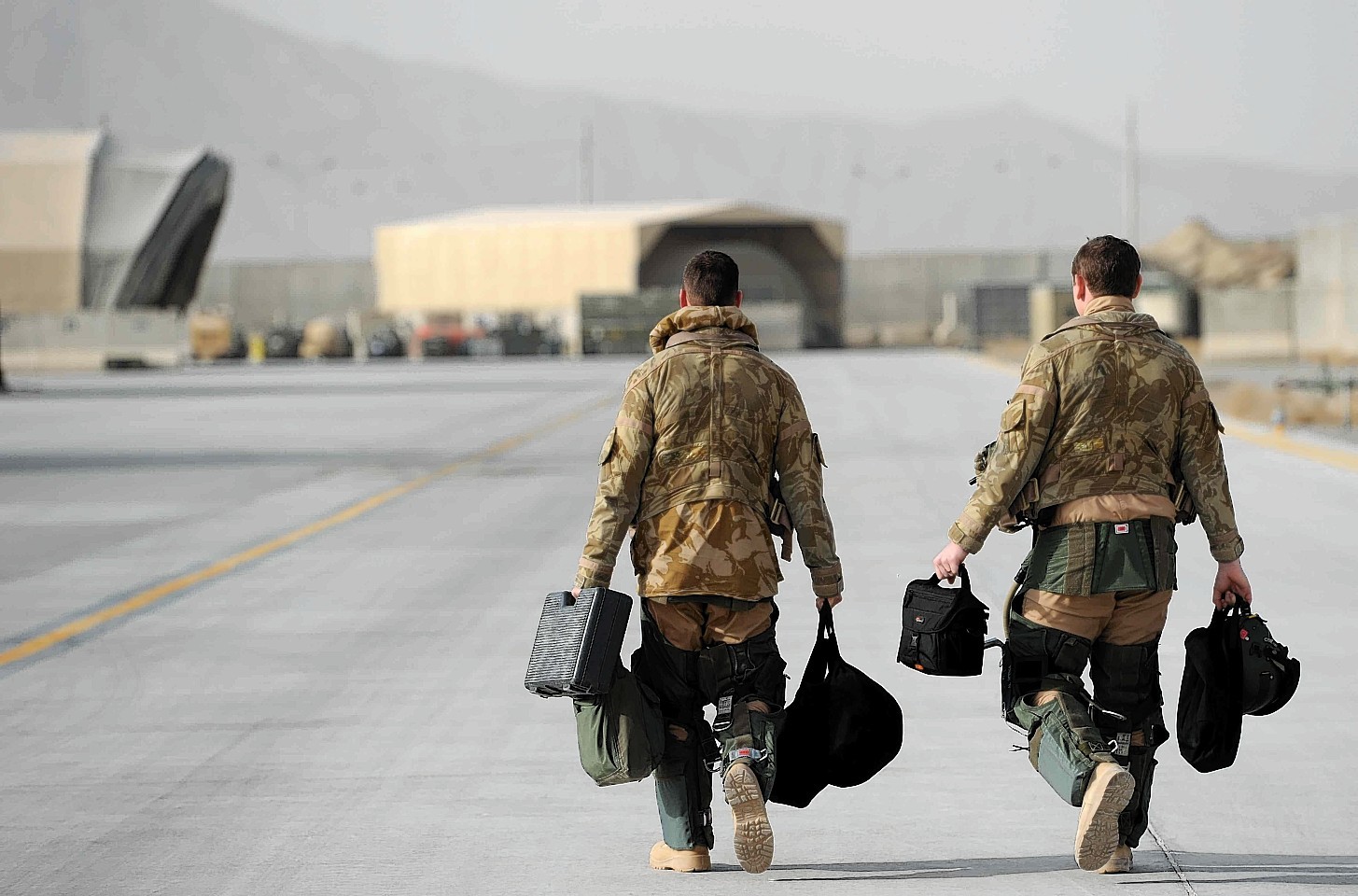 The oldest fixed-wing flying squadron in the world has joined the ranks at RAF Lossiemouth.
The celebrated Number II Army Cooperation Squadron (II AC Squadron) has had its base of operations changed from RAF Marham in Norfolk to RAF Lossiemouth in Moray.
To mark the occasion, around 70 personnel from Lossiemouth travelled to Norfolk for a ceremonial handover.
Originally formed in 1912, the squadron, whose informal motto is "Second to None", has been part of a number of historical achievements, such as the first use of an airborne camera in 1914, the first air Victoria Cross awarded in 1915, and producing the first pictures of the D-Day Landings in 1944.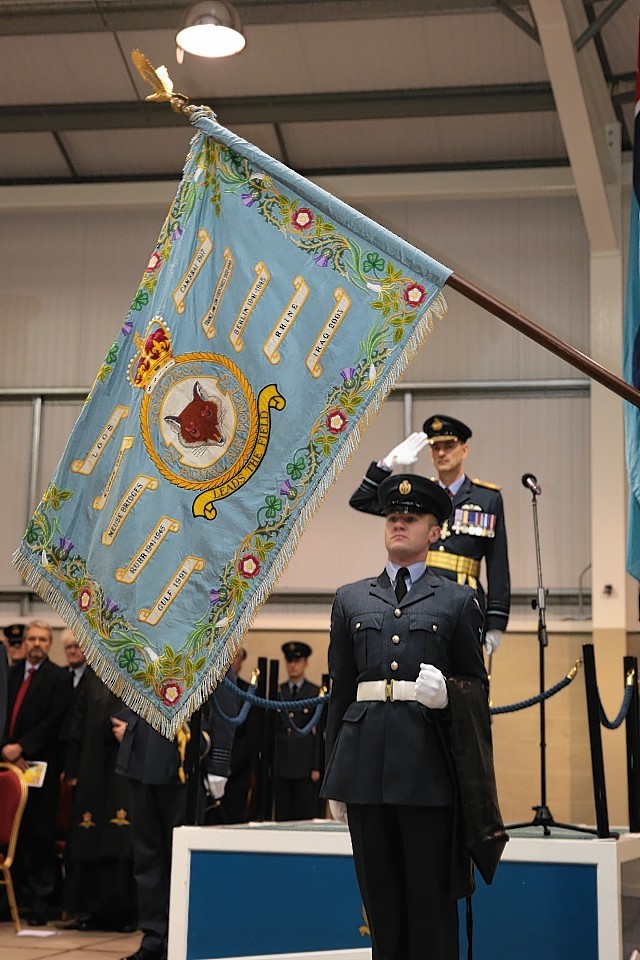 As part of the move to Moray, the squadron has also converted from a squadron of Tornado aircraft to Typhoon aircraft, making them Lossiemouth's third Typhoon squadron.
Air Marshal Dick Garwood, who had previously commanded the II AC Squadron, was the reviewing officer for the parade.
He said: "I am delighted to be here today to celebrate these two great squadrons moving to a new chapter in their illustrious histories.
"I say thank you to the people on the squadrons as it is them and the people who support them, both on the station and in the community, their families and their friends that make the squadrons a great success."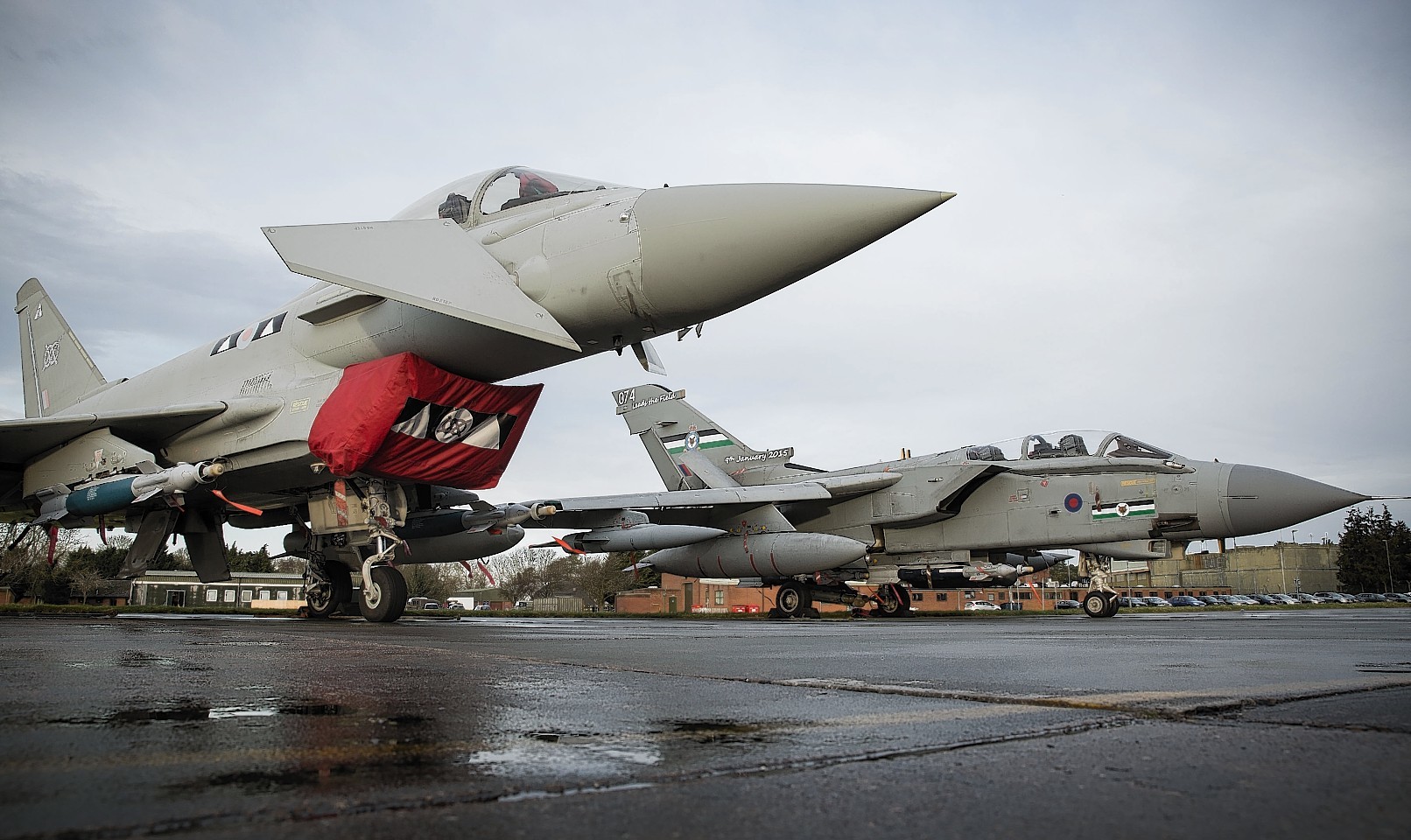 This change has made the II AC Squadron the RAF's fifth front line squadron of Typhoon aircraft, and as a result of the change the Tornado aircraft that had previously carried the II AC squadron number plates have been re-numbered as part of the 12 Bomber Squadron.
The occasion was marked with a parade of RAF personnel at the RAF Marham base, where more than 70 personnel from Lossiemouth joined a march into the hanger to the sound of the RAF's Central Band, and were greeted by the friends, families, and many ex-members of both squadrons.
Group Captain Harvey Smyth, RAF Marham's station commander, said: "Today's parade signifies a major milestone for the Royal Air Force.
"We have gained a new front line Typhoon squadron, and renamed a combat proven Tornado squadron.
"Both will bolster our combat air forces, and will be used to provide security for the United Kingdom and our allies, be that in the form of patrolling the skies over our nation, or by participating in combat operations overseas."