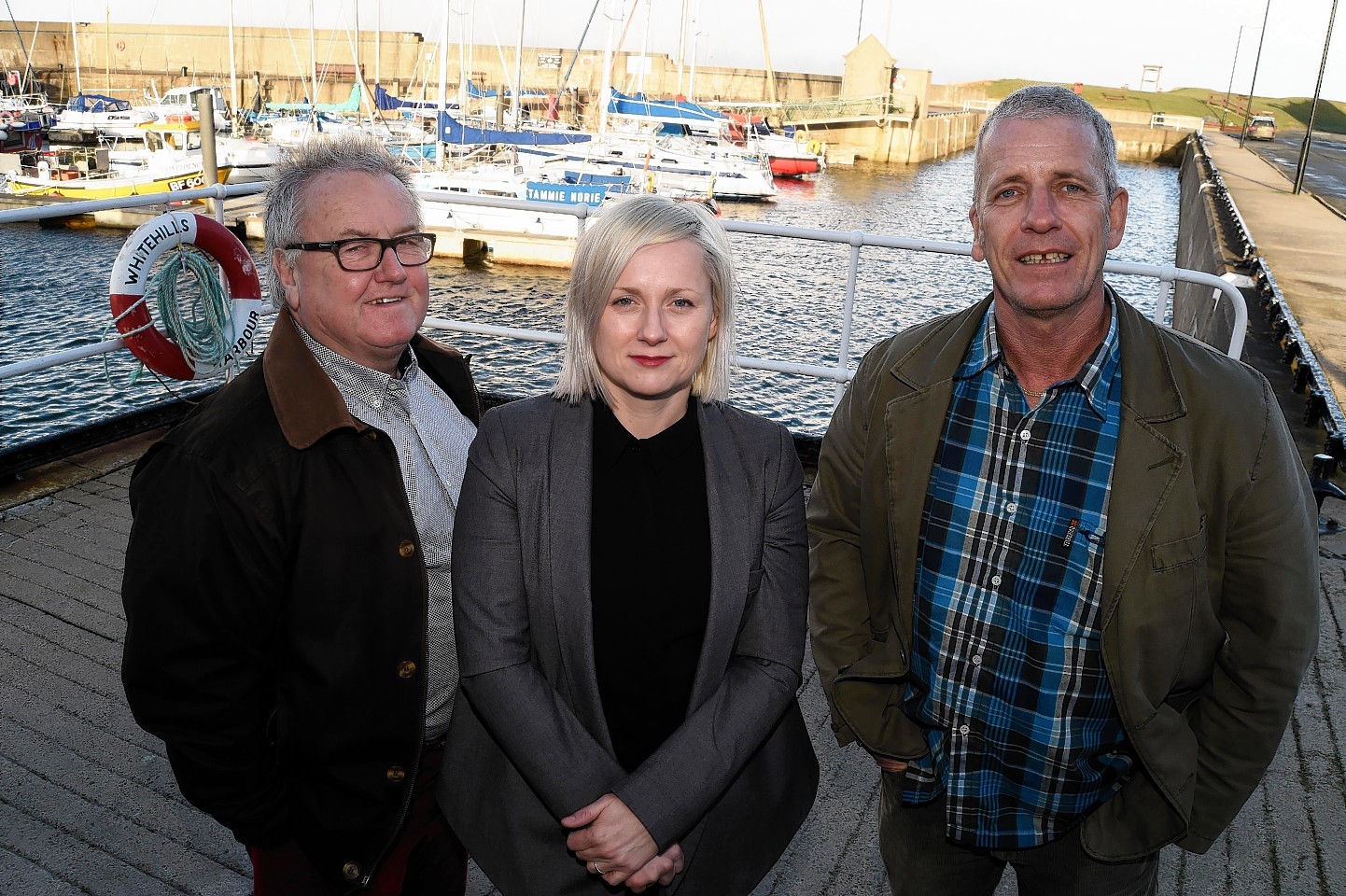 A century-old community harbour has made history again with the appointment of its first female commissioner.
The marina at the tiny north-east village of Whitehills is one of only a few in the country which is owned by the local community.
Changes in the fishing industry during the late 1990s left the harbour floundering, but the board of commissioners have worked hard to transform the picturesque port into an award-winning marina.
The appointment of marketing expert and local woman Sarah Milne, 39, to the board is another step towards securing Whitehills harbour's long-term future.
Ms Milne, who worked as a journalist before becoming an independent communications consultant, said it was an honour to be the first female harbour commissioner at Whitehills.
"I look forward to working closely with the board to support Whitehills harbour and marina, building on their current success and helping create new opportunities," she said.
"They're very forward thinking, and now that the harbour has become a leisure marina there are new challenges facing the board."
She will become the ninth member of the harbour board, which is led by chairman Alan Downie.
Mr Downie, who runs Downies of Whitehills fish suppliers, said: "I think Sarah will bring a lot to the table. The average age of the commissioners must be around 55 and we're glad to see new blood coming in. The fact that it's a women hopefully shows that we're open and progressive.
"Her IT and communications experience opens up new possibilities and means she can come at things from a new angle. I'm chuffed to bits to have her involved."
Mr Downie said the harbour was enjoying a lot of success at the moment and the recently converted fish selling office – now a small restaurant – was feeding income back into the marina.
He added: "In the past there was a danger this historic harbour could fall into disrepair and go the way of other harbours in the area. But now our future is looking more secure."