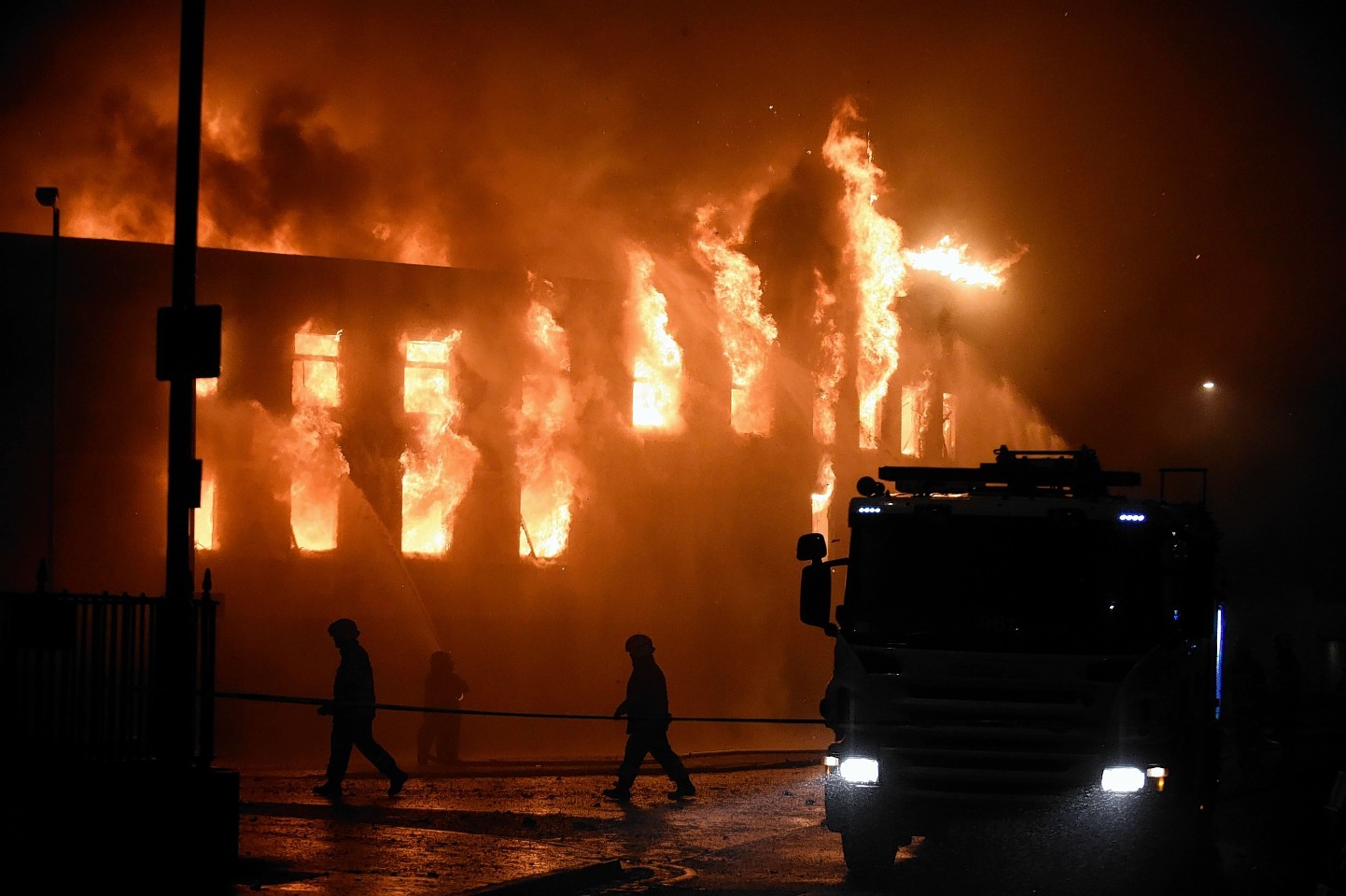 Police have urged members of the public to stay away from the scene of a north-east fire, which has engulfed two buildings.
Fire crews have been at the scene in Peterhead since around 3pm, battling the blaze – which started in the factory's packaging room – at North Bay Pelagic on Kirk Square.
Witnesses have reported loud bangs as the building's glass windows have smashed due to the intense heat.
The fire has also now spread to an adjacent office building.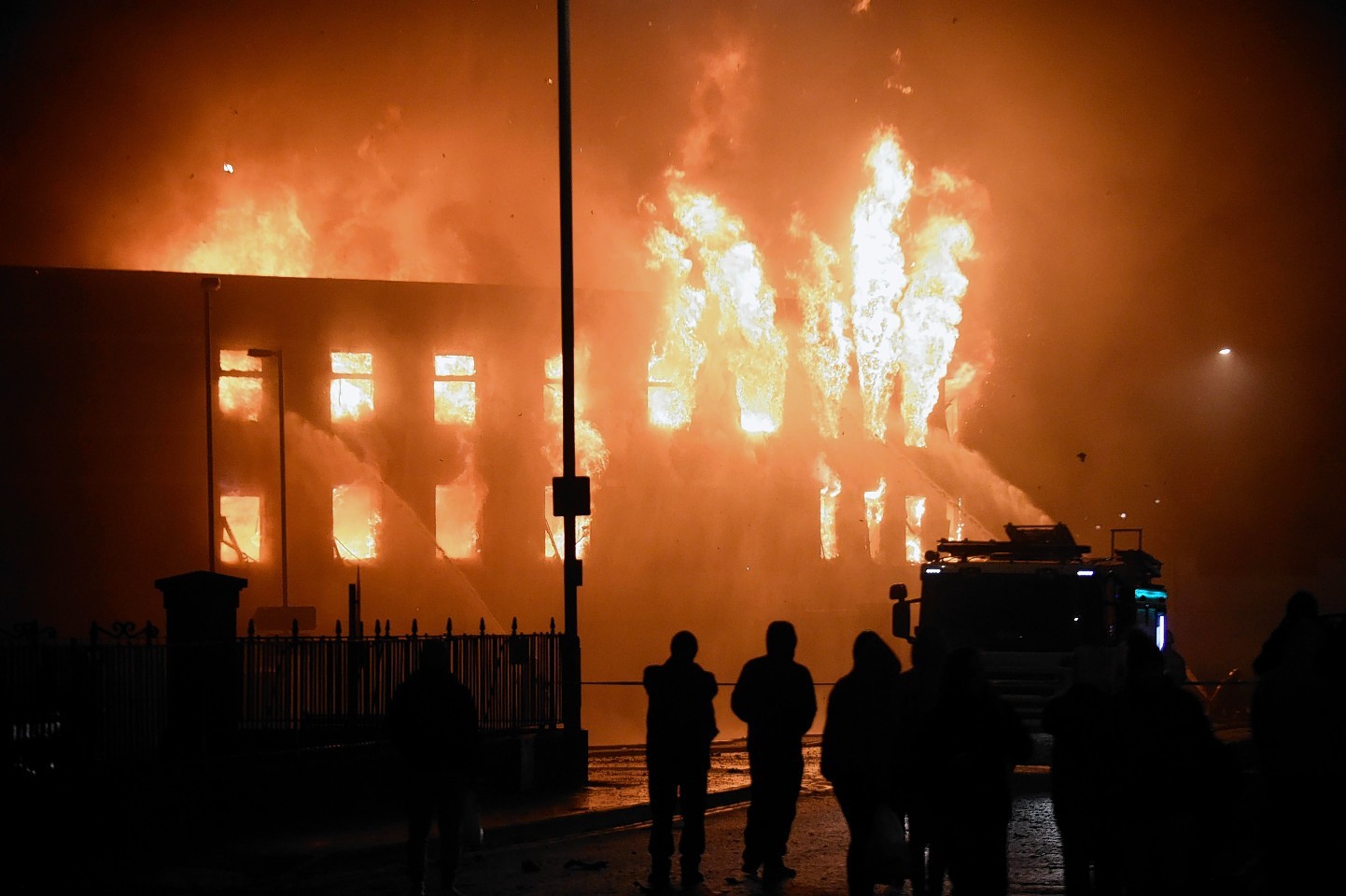 Hundreds of onlookers have been at the scene watching as firefighters battle the blaze, however, emergency services are pleading with the public to stay away as they could hinder the work of emergency services.
Crews have been trying to subdue the flames before they spread to cannisters containing ammonia.
Meanwhile, residents who live in nearby Erroll Street have been evacuated while several roads in the area have been closed.
Watch video footage showing the fire spreading as emergency services try to contain it.