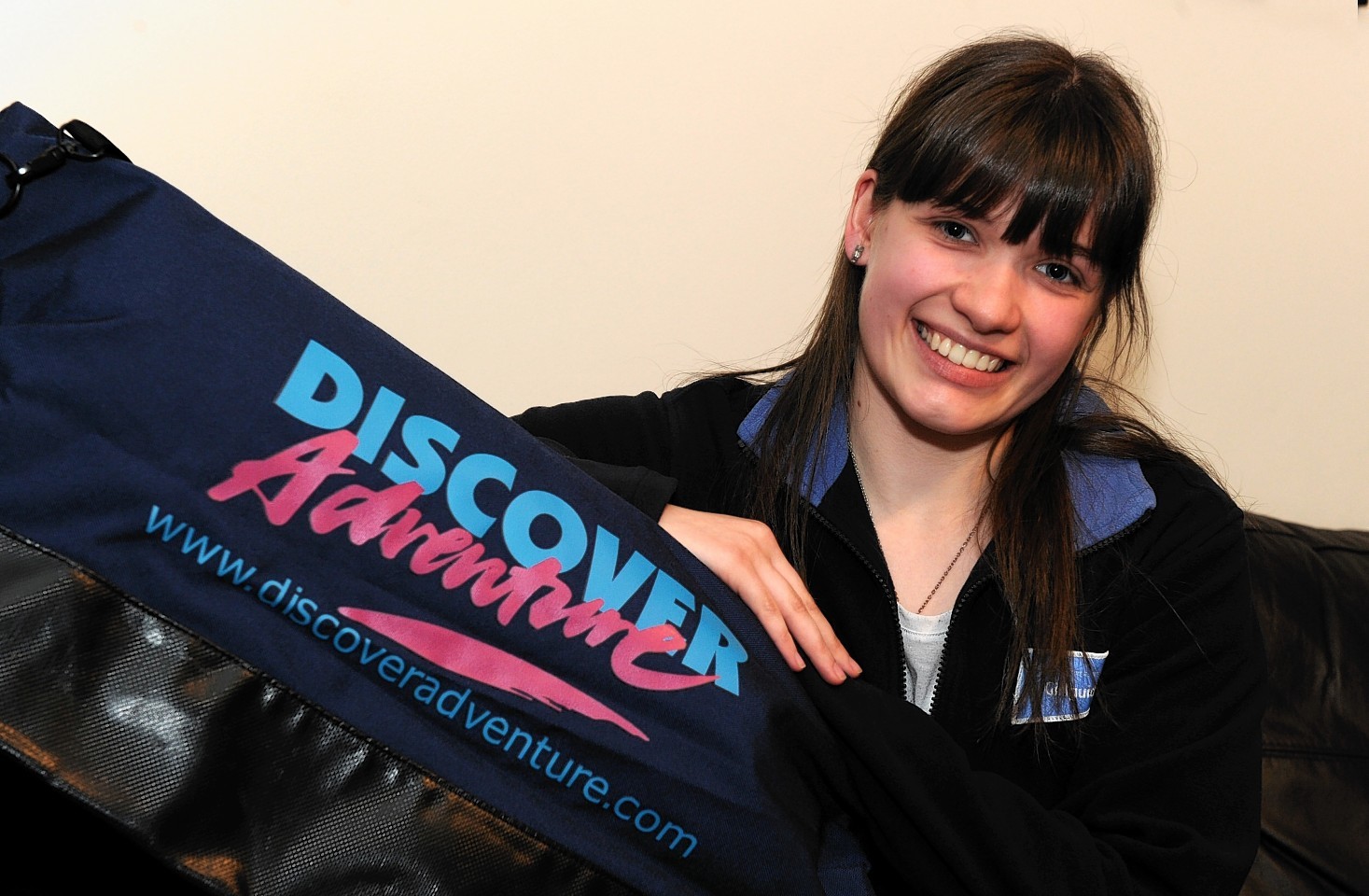 A north-east teenager is preparing to trek across the Sahara Desert in an effort to give something back to a charity she has been involved with since the age of seven.
Shannon Smith, 19, will walk around more than 60 miles over seven days to raise funds for the Guide Association, now known as Girlguiding.
The challenge will involve trekking for seven hours a day with the support of a tour guide and a camel train for supplies.
Shannon, from Newmachar, is one of 16 walkers taking part in the expedition next month.
Now a guide leader in Inverurie, she said it was her way of saying thank you to an organisation that had transformed her life.
"I was involved with Girlguiding from when I was seven, when I joined as a brownie, and moved up through the units," she said.
"I was very shy growing up, but through Girlguiding I got used to meeting more people outside school and this built up my confidence to do other things."
At the age of 17 Shannon took part in community projects across India with Girlguiding, which inspired her become a unit leader.
The process involved activities such as training in first aid, which was provided free of charge because of donations other people had made to Girlguiding.
Shannon said she wanted to give others the same chances.
"None of this would have been possible without the continued fundraising and millions of volunteers all over the world and I want to make sure that young girls get the same opportunities I did," she added.
"I see girls grow up in my unit and I see them become more confident. It's brilliant to see their development."
Now an international tourism student at Aberdeen Business School, part of Robert Gordon University, Shannon was looking for another foreign adventure following her trip to India when she came across the advert for the sponsored walk through the Sahara desert.
She said: "I realised straight away that this was something I wanted to do and show my appreciation."
In preparation she is walking every day with a rucksack, eating well and reading up on the experiences of other people who have undergone similar trips.
She aims to raise £700, half of which will be used to funding projects in Inverurie and half to help Girlguiding at a national level.
Joyce Petrie, the Chief Commissioner for Girlguiding in Gordon, who worked with Shannon in India said: "Shannon will definitely stick at it. She was ill when she was in India and coped well.
"After this she was re-energised and went onto complete her leadership skills.
"She has given a lot to Girlguiding, she enjoyed the brownies and has done well with community projects since then."
To donate to Shannon's effort visit
https://www.justgiving.com/Shannon-Smith4
.