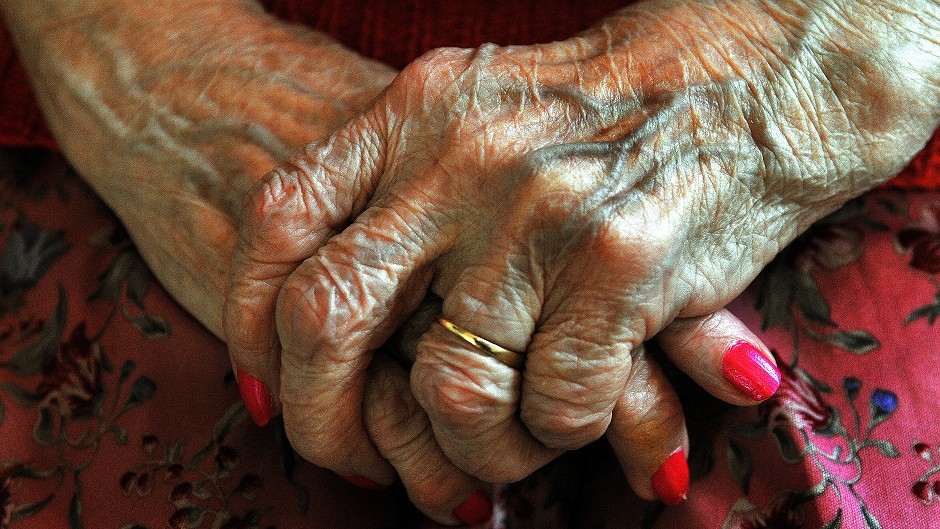 Aberdeenshire Council has held crisis talks after it emerged a catalogue of failings at one of its care homes had left residents at risk.
Inspectors graded the Durnhythe facility in Portsoy as "weak" in two areas – quality of care and support and quality of management and leadership.
Their report on the premises also revealed that a folder used to keep a record of complaints was empty – despite several references to complaints being made appearing in minutes of staff meetings.
When inspectors visited the home they discovered that staff were not communicating properly with residents who had sensory impairment, meaning they could not even choose their own meals.
Serious concerns were also expressed about poorly maintained daily care records.
In one case this meant the staff had no way of knowing what had caused bruising on a resident. The bruising may have been caused by a fall.
Another resident, who stayed briefly at Durnhythe for respite care, left with skin sores because there was not a proper care plan in place.
One relative interviewed by inspectors said their loved one's personal hygiene was "not always to the standard we expect".
Durnhythe residents had even asked for more entertainment to be laid on – but staff told inspectors they did not have enough time for daily activities.
The Care Inspectorate issued its report after random inspections at the home.
It said: "The service needs to improve in key areas within care and support, staffing, and management and leadership in order to ensure that residents are kept safe and have their health, wellbeing and care needs met in a timely manner.
"The service is currently performing at a weak level in the areas of care and support, staffing, and management and leadership.
"The provider needs to address these areas of poor performance as a matter of priority in order to keep residents safe and well."
Councillor John Cox, chairman of the local authority's Banff and Buchan area committee, said: "The comments raised by residents during this inspection need to be addressed. Is it a lack of resources? Is there too much pressure on staff?
"Theses reports should have been addressed before the inspection."
Councillor Michael Roy added: "I have just received the report which certainly raises a number of concerns.
"I will be interested in finding out why standards have slipped so quickly and what is planned to implement the recommendations and rectify the situation."
Councillors were given assurances during a hastily-arranged meeting with the local authority's director of communities, Ritchie Johnson, that residents would see a "rapid improvement".
Mr Johnson said: "We always strive to provide the best quality of care throughout the council and it is obviously disappointing when we fall short of those high standards.
"The report highlights improvements have been made since their last visit, including the management of residents' medication and management of falls prevention.
"However it did identify some weaknesses and we are working with the Care Inspectorate to make sure the issues identified in the report are resolved.
"An improvement action plan is being implemented and we can assure residents of Durnhythe Care Home and their families that everything is being done to ensure they receive the best quality of care."