Kenny Steele is managing director of Pinnacle Visualisation, the company behind the 3D images which sparked the latest protests against the Marischal Square development.
Writing for the Press and Journal, he responds to criticism of the methodology used and insists he has "no axe to grind".
In less than two weeks, a piece of technical test footage we produced for our software package, Eyesee, has become a major talking point in Aberdeen.
It's been suggested our visualisation of the proposed Marischal Square development is "poor quality" and "spurious".
Spurious in particular suggests that it was created from an improper source.
While it's accepted practice to develop "photo-realistic" views of what a building should look like when it's finished, those images are captured with wide-angle lenses, focussing on specific features to draw your eye to certain qualities of the building.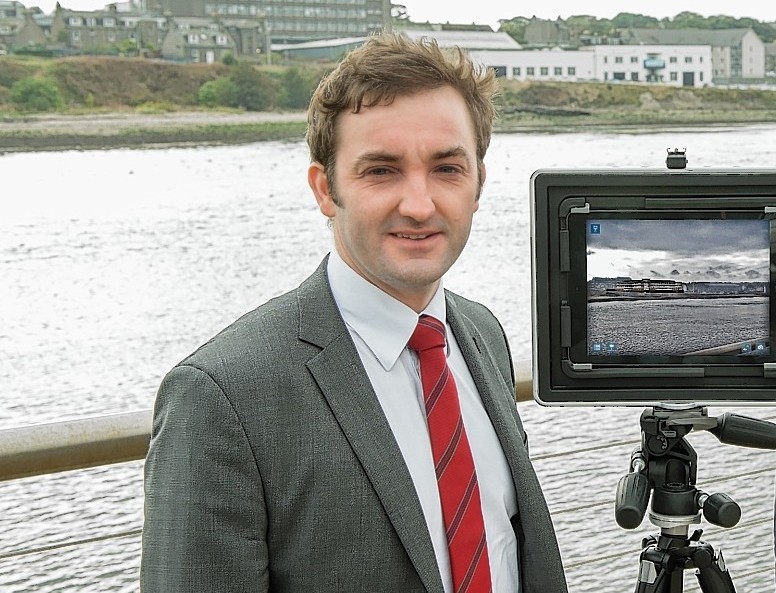 You'll often find the viewpoint is one from which the building will rarely be seen by anyone other than a seagull or a steeplejack. Those taken from inside, looking out from the new structure, can give you absolutely no impression of how large the building is.
In the majority of cases, those images are developed before a detailed planning application, specifying the final finish of the building, has been lodged, never mind approved by the authorities.
What we visualise through our software is not that caricature.
We cannot render a building with an unspecified external finish.
If the exact nature of the materials used to finish the building have not been confirmed by the developer, it would be totally inappropriate for us to dress up the structural mass with surface finishes which are not in the planning application.
At Marischal Square, no one has challenged the authenticity of the mass of the structure in our visualisation – the elevations, how it sits in the townscape.
Those were recreated straight from the planning application as approved by Aberdeen City Council and freely available in the public record for that very purpose.
What's clear is that the public response to those renders has been very vocal objection to proposals that have already been granted planning permission.
Our visualisation was not created to generate that, nor was it intended for widespread broadcast. It was simply a demonstration of what we can do.
We have no axe to grind – it would be counter-productive for a business which has developed a resource for the industry to act as an opponent of proposals from the construction industry.
Pinnacle Visualisation was established to develop the first software package capable of allowing a proposed structure to be viewed live, onsite and at full scale, giving developers and stakeholders a chance to see the scale of something before they lay a brick.
Despite our small scale, we continue to achieve new breakthroughs daily, thanks to the dedication of our team of locally-educated and qualified software engineers. The RGU graduates who work at Pinnacle are absolutely brilliant at what they do – they've helped make Eyesee a reality.
What we can definitely say, from recent experience, is that it clearly works.