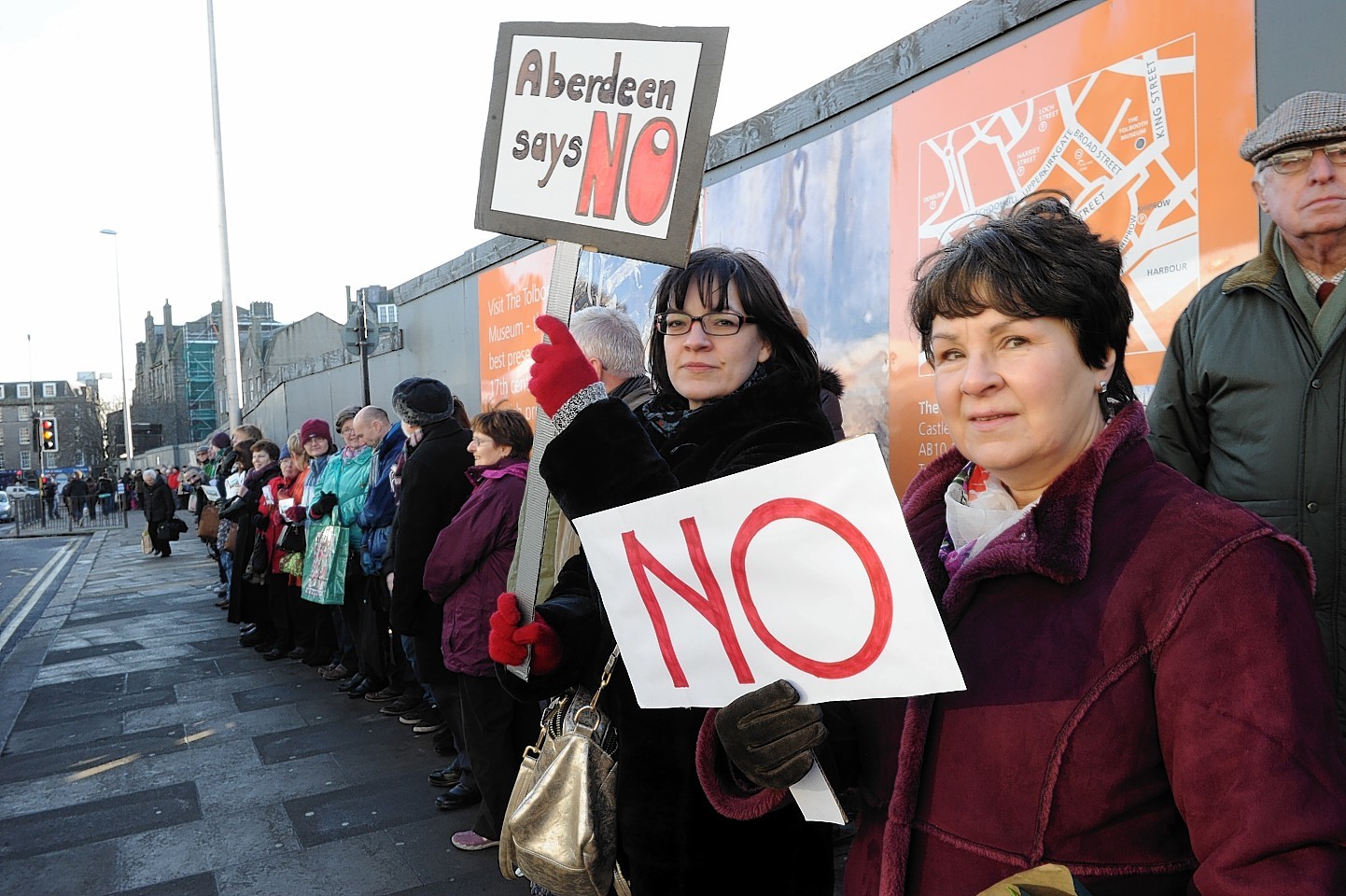 Aberdeen's finance convener was branded a hypocrite last night after he urged residents to stop fighting over the controversial Marischal Square scheme.
Willie Young reopened old wounds caused by the Labour-led council's rejection of plans to revamp Union Terrace Gardens as he claimed no other city in Europe would "pass up the chance" of £107million in private investment.
His remarks were immediately seized on by political opponents – who pointed out it was Councillor Young and his party colleagues who scrapped the City Garden project in 2012 and snubbed an offer of £50million in funding from entrepreneur Sir Ian Wood.
Mr Young went on the attack after hundreds of people staged a Reject Marischal Square protest at the weekend.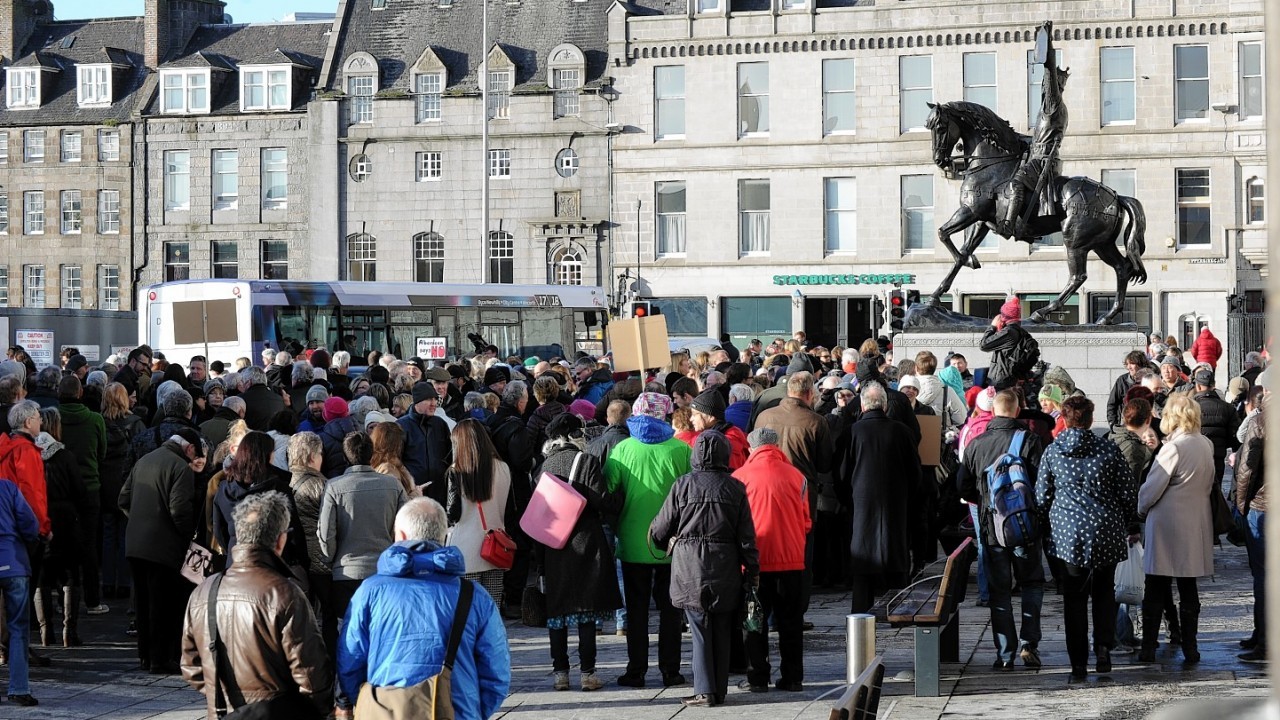 A petition urging the council to think again about Muse's hotel, office and retail development on the site of the local authority's old St Nicholas House HQ has also attracted 7,000 signatures.
Mr Young said opponents of the scheme risked creating another Union Terrace Gardens debacle.
He said: "This city needs to stop fighting with itself because if we continue, as we have seen with Union Terrace Gardens, nothing will ever get done.
"This new development has already been agreed. Muse has got planning permission – it is up to them to develop it.
"No other city in Scotland, England, Wales, Northern Ireland or Europe would pass up the opportunity of £107million of private investment."
SNP councillor Bill Cormie, who was a big supporter of renewing Union Terrace Gardens but voted to delay the Marischal Square development, said: "Although Willie Young does not speak for the whole of the council, he is a complete hypocrite for saying Aberdeen would pass up millions of pounds of private investment after Labour threw Sir Ian's £50million, plus the £5million from anonymous investor, out of the window.
"I have spoken to many different people from many different circles about the Marsichal Square, and I've not actually met a single person, outside of certain members of the council of course, that is in support of it.
"They're calling it a square, but in reality, it's going to be almost another Union Square."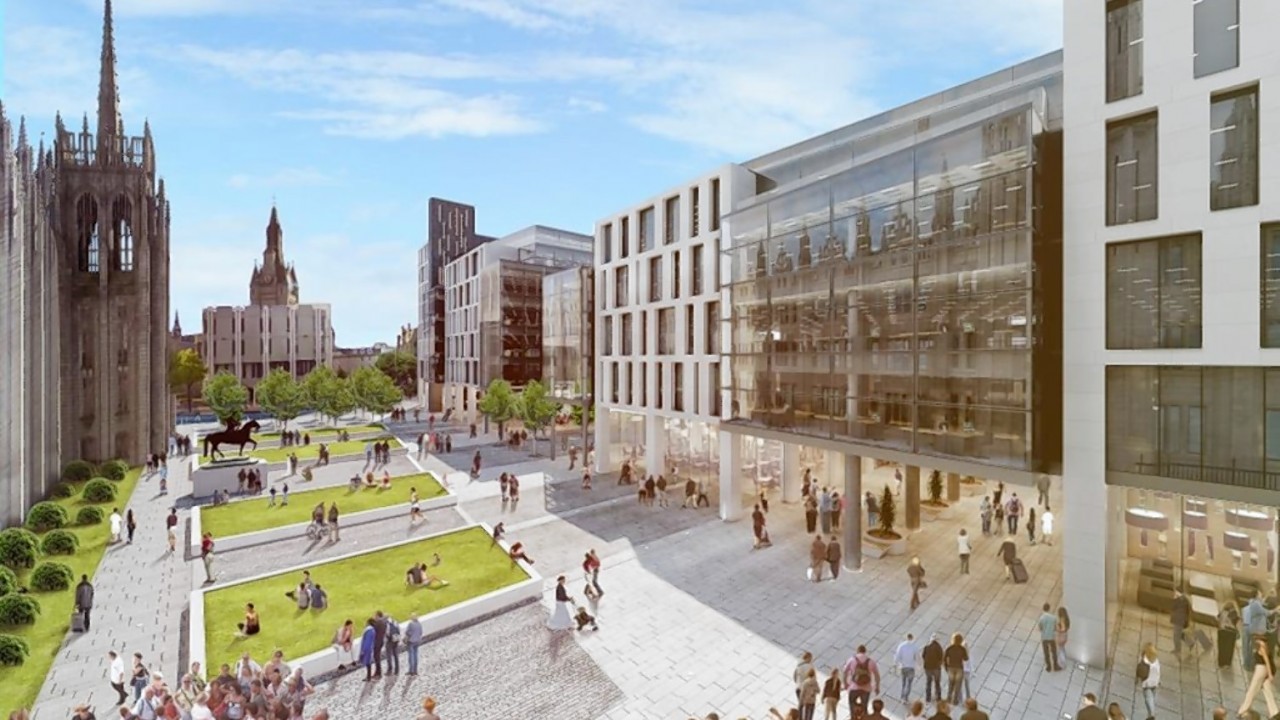 SNP MSP for Aberdeen Central, Kevin Stewart, who took part in the Reject Marischal Square protest, said council bosses could no longer ignore the strength of public opinion on the issue.
"I have yet to find anyone, apart from the administration councillors who voted for it, who are in favour of this eyesore development," he said.
"People are aghast that the architectural jewels that are Marischal College and Provost Skene's House are to once again be dominated and hidden by architectural monstrosities."
He added that the council's decision to refuse to hear the petitioners against the development at the petitions committee was "anti-democratic".
SNP councillor Graham Dickson was another who took part in Saturday's protest.
He said: "Given the wave of protest and anger by the public, the council should be voting on this one more time so that the views of the people of Aberdeen can prevail in the chamber."
The chairwoman of the city-centre regeneration board Marie Boulton has previously stressed that the "responsibility, ownership and control" of the site is no longer in the hands of Aberdeen City Council.
Mr Young also pointed out that recent protests over the development had been sparked by unauthorised visuals, which were not a true representation of the scheme.
He said: "That is not what people are going to get.
"Muse will put out their own visuals in time, because it is their development."
Councillors voted 23-18 in favour of the Muse scheme in October and the Scottish Government later rejected a request from Mr Stewart to call-in the plan.