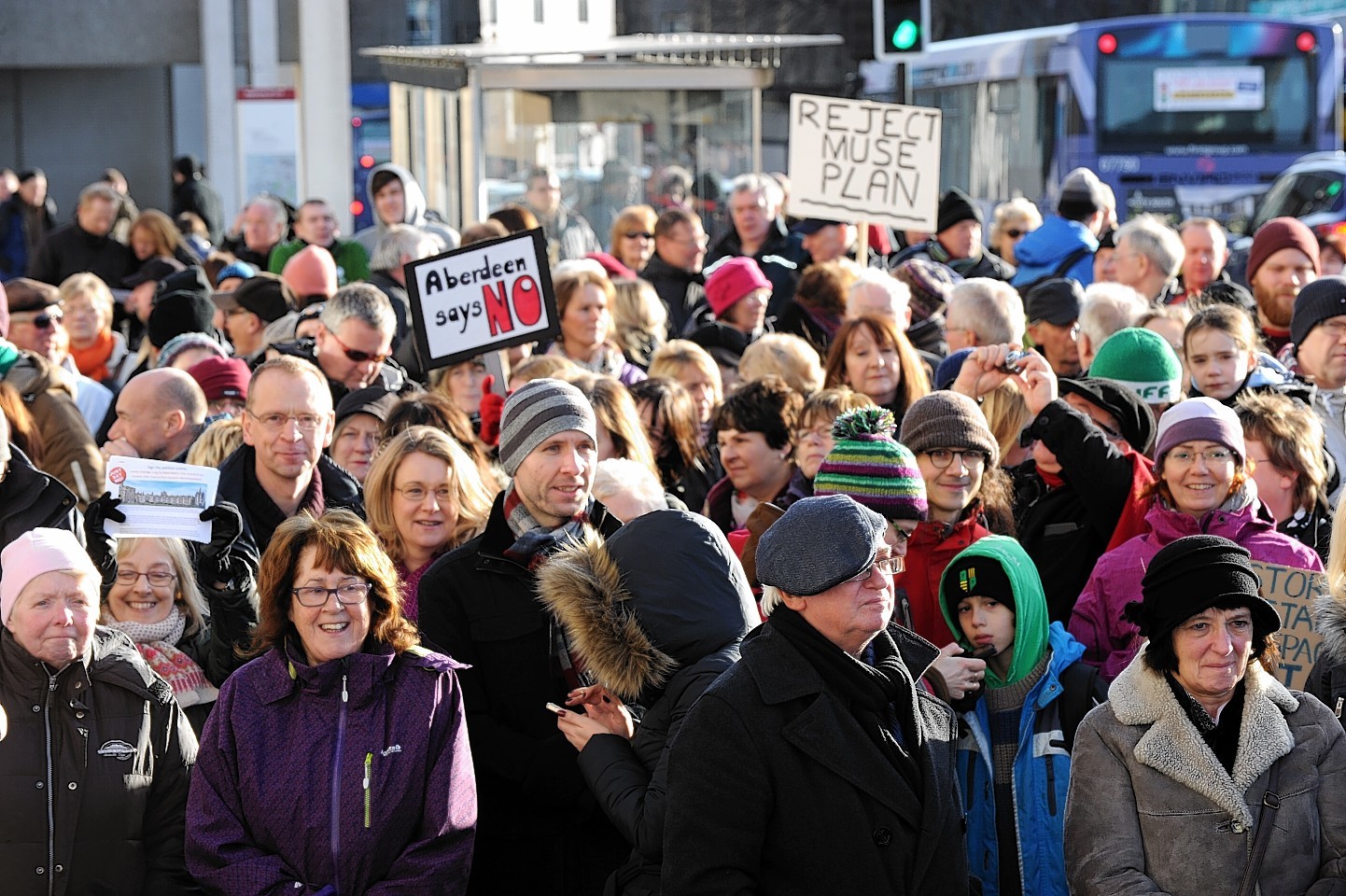 The Scottish Government has insisted it will not "call-in" plans for a controversial development in the centre of Aberdeen.
Campaigners hoping to halt works on the £107million Marischal Square scheme are preparing to take their cause to Holyrood's chief planner.
However, last night a spokeswoman said ministers had already rejected the move and the matter was now out of their hands.
Hundreds of protesters attended a demonstration opposing Muse Developments' plans for a hotel, retail, restaurant and office space at the site last Saturday.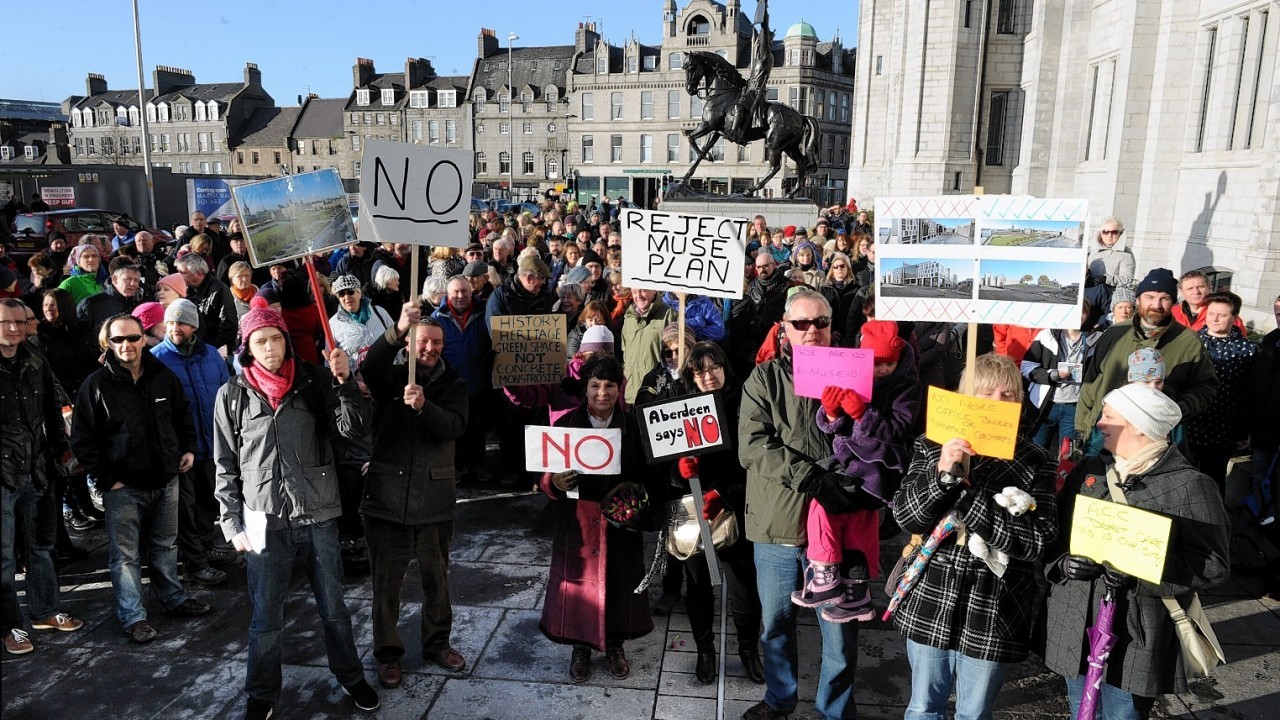 Opponents from the Reject Marischal Square Development group argue that the proposal does not reflect the views of residents who gave feedback during a public consultation before city councillors voted 23-18 in favour of the scheme last year.
Following the decision, Aberdeen Central MSP Kevin Stewart formally asked the Scottish Government to review and rule on the application.
However, the call in request was rejected by government ministers.
Next week, the campaigners will present signatures and comments garnered from the Reassess the Marischal Square Development e-petition – signed by about 7,000 people – to Scotland's chief planner as part of a last-ditch bid to halt the development.
However, last night a Scottish Government spokeswoman said its position had not changed.
"In October 2014, Scottish Ministers considered a request to call in the Marischal Square application and, based upon the information before them, concluded that there were no grounds to merit call in of this application for a decision at a national level," she said.
"As formal planning consent has now been granted, ministers have no further locus to involve themselves with this application."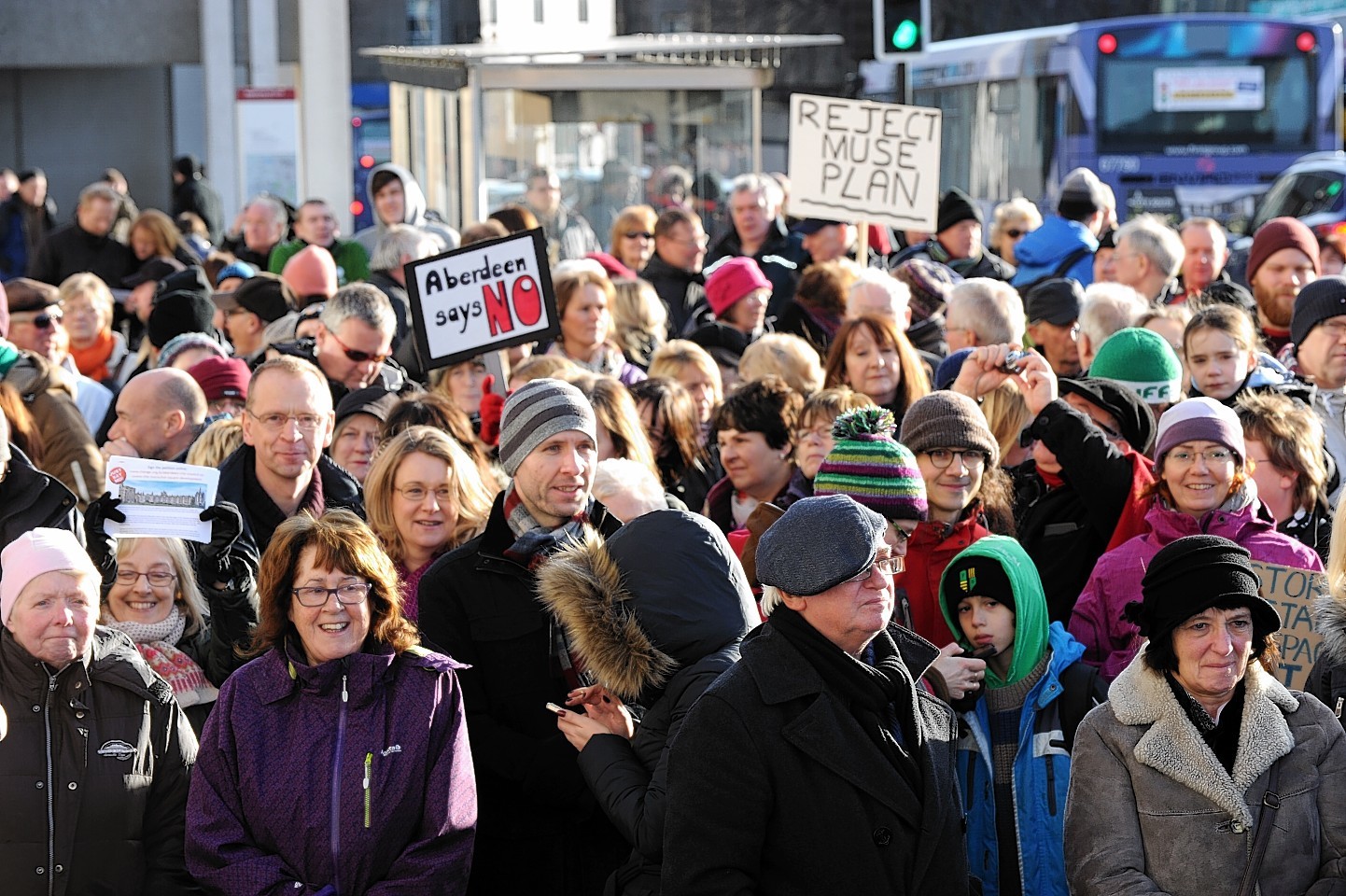 Last night Mr Stewart said: "I wish the campaigners all the best in trying to seek that call-in.
"I hope they (the government) realise the strength of feeling that is growing in Aberdeen about this development and that they all take that into consideration."
An Aberdeen University archaeology expert also voiced his opposition to the controversial plans last night.
Senior lecturer in pre-historic and Pictish archaeology, Gordon Noble, of Rosemount, said: "Cities change and that's no reason to justify what they're doing to the place at the moment really.
"I think if you look at places like Dundee and Glasgow, regeneration has been focused on cultural heritage.
"If you come off Rosemount Viaduct at the minute, that view is quite spectacular. It would be a shame to close up that view."