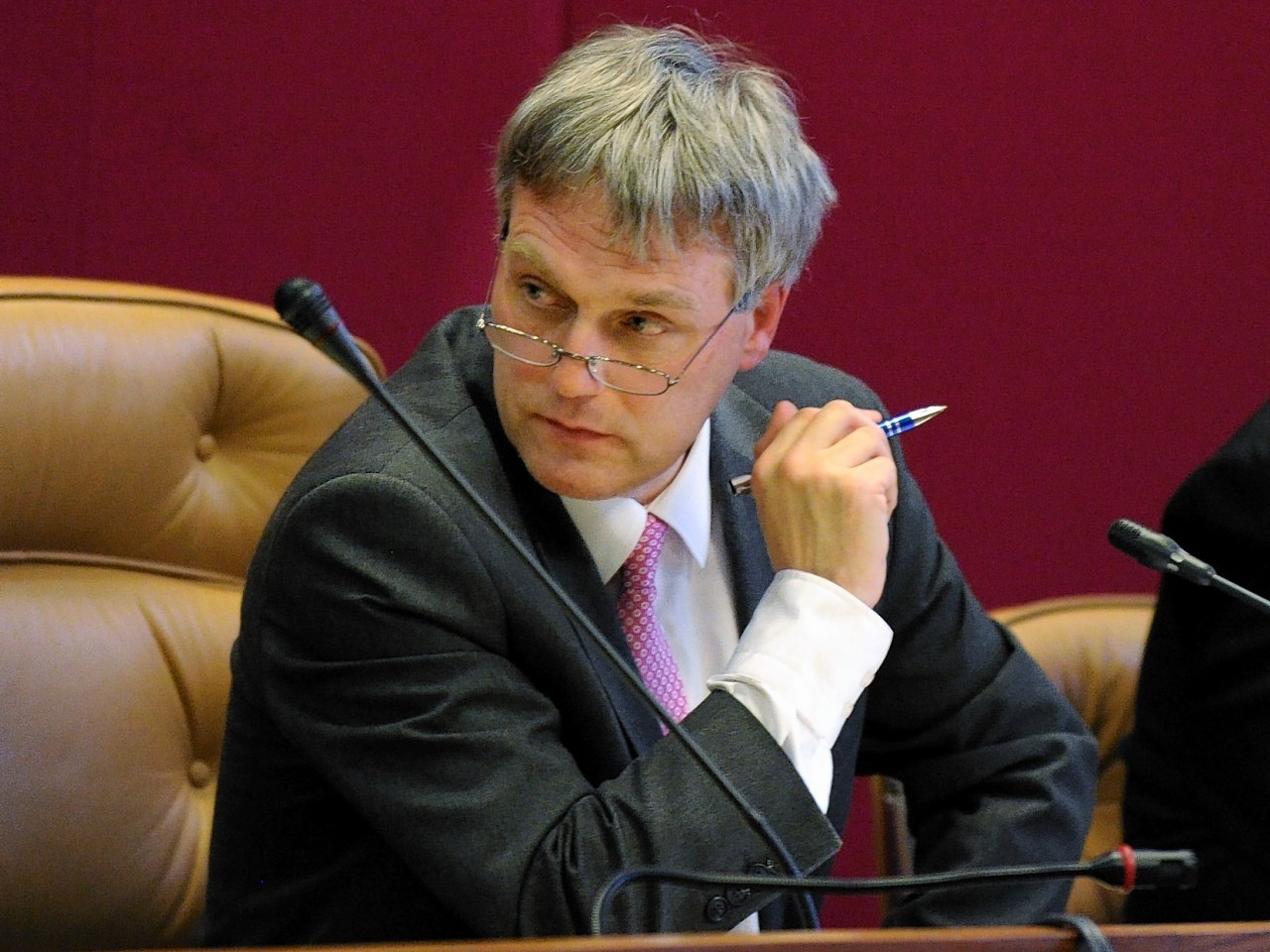 An Aberdeen councillor has claimed the city's finance convener should quit his post if he knowingly misled the public on the cost of a controversial development.
Liberal democrat councillor Ian Yuill, wants Willie Young to apologise for stating Aberdeen City Council would be faced with a £100million fee if they went back on Muse Development's plans for Marischal Square.
He accused Bridge of Don councillor, Mr Young, of "not checking the facts" adding he should quit if he was deliberately "misleading people".
Finance convener Willie Young made the claims earlier this month and his since claimed the figure could be attributed to legal fees incurred if the plans were scrapped.
Earlier this week SNP group leader, Callum McCaig, said information he has received proved the statement was "complete and utter nonsense".
Last week it was revealed that Aberdeen City Council no longer owns the site, which is now in the hands of Muse.
Mr Young has also said that he wasn't made aware by council officers that the ownership of the property had changed hand at the end of 2014 – before he made the claim.
Former city finance convener, Mr Yuill, said: "If councillor Young was mistaken, he should apologise. If councillor Young knew he was misleading people, he should apologise – and then resign.
"When I was finance convener, the job councillor Young now has, I would never have dreamed of making the statement Willie Young made without checking the facts.
"If, as reported, councillor Young is now trying to blame council staff, that's deplorable. What he says is his responsibility. Willie Young should for once accept that.
The Airyhall, Broomhill and Garthdee councillor added: "The proposed development was not – and is not – good enough for a city centre site opposite Marischal College and surrounding Provost Skene's House."
Mr Young said that he stood by his previous comments, adding: "The £107m Muse Development is the start of regeneration within our city and it is good news for the city."
He said that he would take "no lecture" from Mr Yuill, who he said had "chickened out" of the Union Terrace Gardens debate.
The councillor said: "When Ian Yuill and the Lib Dems were in charge of the cities finances the people of Aberdeen were cheated out of millions of pounds with council assets being sold off on the cheap and budget slashed by £127m.
"My record in post consists of no budget cuts in the last three years alongside increased spending in education and social care."
The council said that more than £100million worth of profits could be generated by Marischal Square throughout the next 35 years, including an initial £10million for the site.
It comes as campaigners sent a written plea – along with independently funded designs of the scheme – to all city councillors urging them to halt the Marischal Square plans.
John Martin, from the Reject Marischal Square Development group, said: "The purpose of this letter today is because we're getting feedback and a lot of councillors are not aware of the sheer scale of the development and the purpose of this is to show them once and for all."