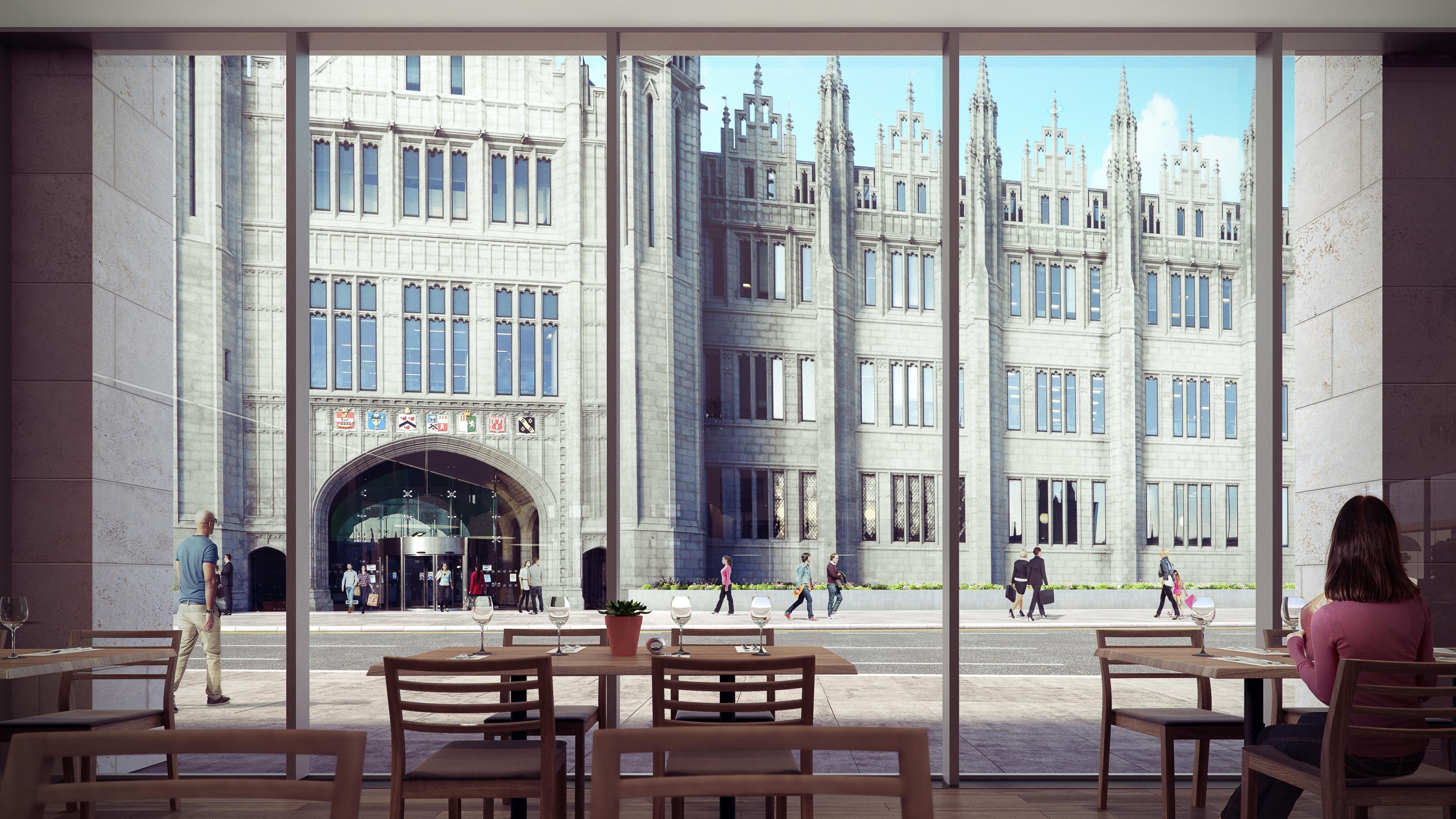 An investigation could be launched into claims made by Aberdeen City Council's finance convener on a £107million city development.
Kevin Stewart, SNP MSP for Aberdeen Central, has written to council chief executive Angela Stewart, calling for a "full investigation" into claims made by Willie Young regarding the Marischal Square project.
He is the second local politician in two days to demand action be taken following Mr Young's claims that the council would face a £100million cancellation fee if Muse Development's controversial plans were scrapped.
Earlier this week, it was revealed the council would not face a penalty if it shelved the development, which includes a hotel, office and retail space.
It prompted calls from Liberal Democrat group leader Ian Yuill that Mr Young should stand down if he had knowingly misled the public by making the claims earlier this month.
But finance convener Mr Young – who is standing by his comments and has since claimed the figure could be attributed to legal fees incurred if the plans were abandoned – has said the made the £100million comments before council officers notified him that the ownership of the site had been transferred to Muse.
Yesterday Mr Stewart said that Mr Young had been "caught red-handed misleading the public about the costs" and branded the Marischal Square plans "unpopular" and a "carbuncle".
He added: "Rather than hold his hands up and admit his mistake he has sought to put the blame onto council officers.
"It is unacceptable for councillor Young to pass the buck in such a crass manner and I am asking that the chief executive stands up for the professional and personal integrity of her officers, which he has called into question."
Last night, Mr Young said: "The people who are against the proposals for the Muse Development must really be disappointed in Kevin Stewart as he called on his own government ministers to call the development in and they refused.
"Kevin Stewart must explain to the public what conversations he has had with the minister and tell the public why his own government is refusing to back his call to call in the Muse Development."