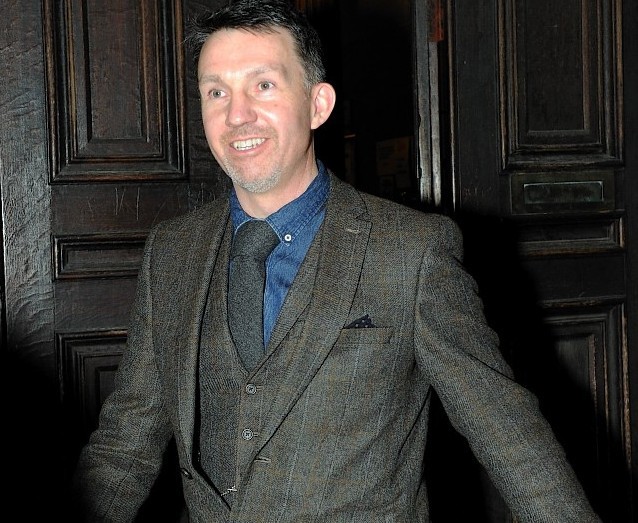 A police officer who crashed into a pensioner leaving him critically injured broke down yesterday as he relived the moment his car slid out of control.
Sergeant Allan Masson was driving on an icy Aberdeenshire road when he hit Joseph Leghorn, throwing him across the bonnet and pinning him to a wall.
The 43-year-old is on trial at Aberdeen Sheriff Court, accused of driving dangerously on the unclassified Chapel of Garioch to Newton of Balquhain on March 21, 2013.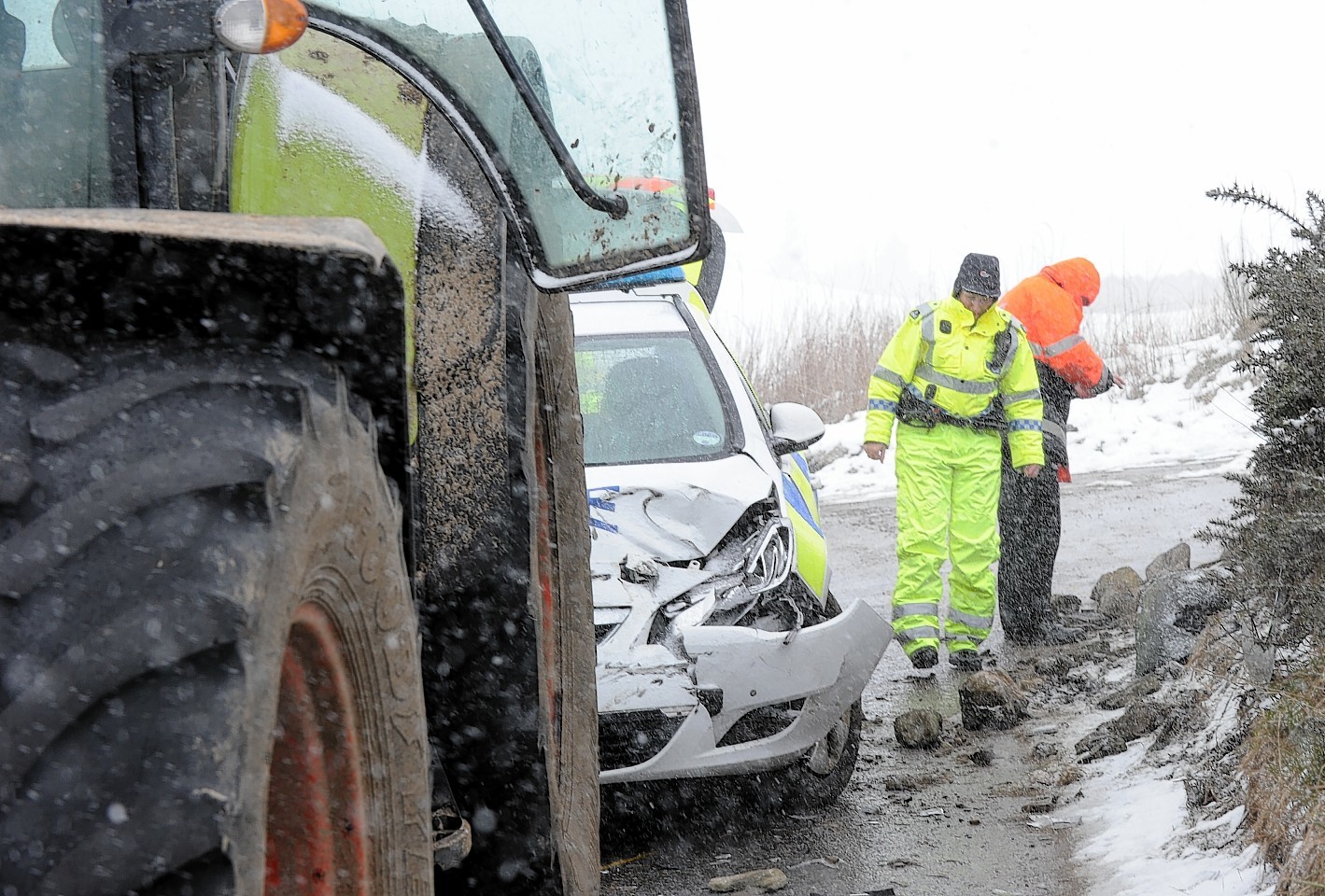 Yesterday, Masson told the court that as ice took control of the Vauxhall Astra, he tried to apply the breaks and even deliberately tried to crash into a wall, but couldn't avoid 69-year-old Mr Leghorn.
He said: "The car just carried straight on towards him pinning him against the wall because of the force of the impact he catapulted onto the passenger side of the wind screen with some force.
"I saw his body coming against the windscreen of the car. I am certain that's what happened.
"He ended up sort of pinned between there. His two legs were crushed between my car and the wall."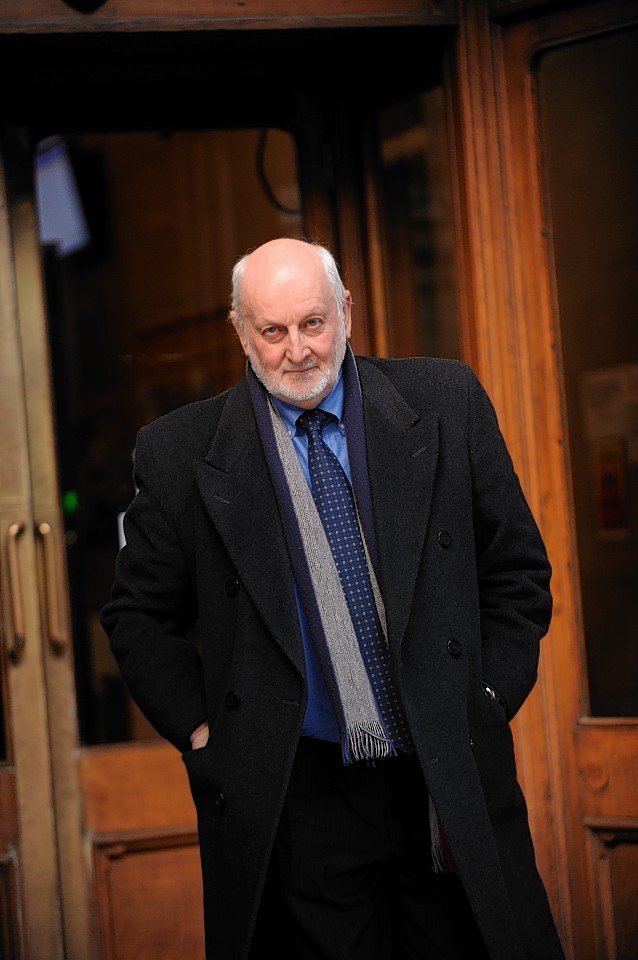 The officer, who is now based at Aberdeen's Tillydrone station, wept as he described holding Mr Leghorn's hand as he lay helplessly on the road.
He said when he got out the car he could see another man, Ian McDonald, standing there and he initially believed the man he had struck was ok.
But when he got to the back of his car, he saw Mr Leghorn lying on the road.
Masson said: "I went across to Mr Leghorn to do an assessment on him and see how he was. I spoke to him and I got a bit of a response. nothing coherent but he was making noises. He was breathing. I then radioed the control room to let them know. I just said I had hit a pedestrian and that I required an ambulance as he had serious, if not life threatening injuries.
"I kneeled down next to Mr Leghorn and spoke to him and held his hand for a few minutes."
The court heard help arrived shortly afterwards and Mr Leghorn was taken to hospital, where he was treated for broken bones and fractured ribs. He had to have a titanium road inserted into his leg, and lost two toes.
The Crown claims Masson, who said he was driving at speeds of between 20-25mph that day, was going too fast for the weather conditions.
Masson denies the charge. The trial, before Sheriff William Taylor, will continue next month.