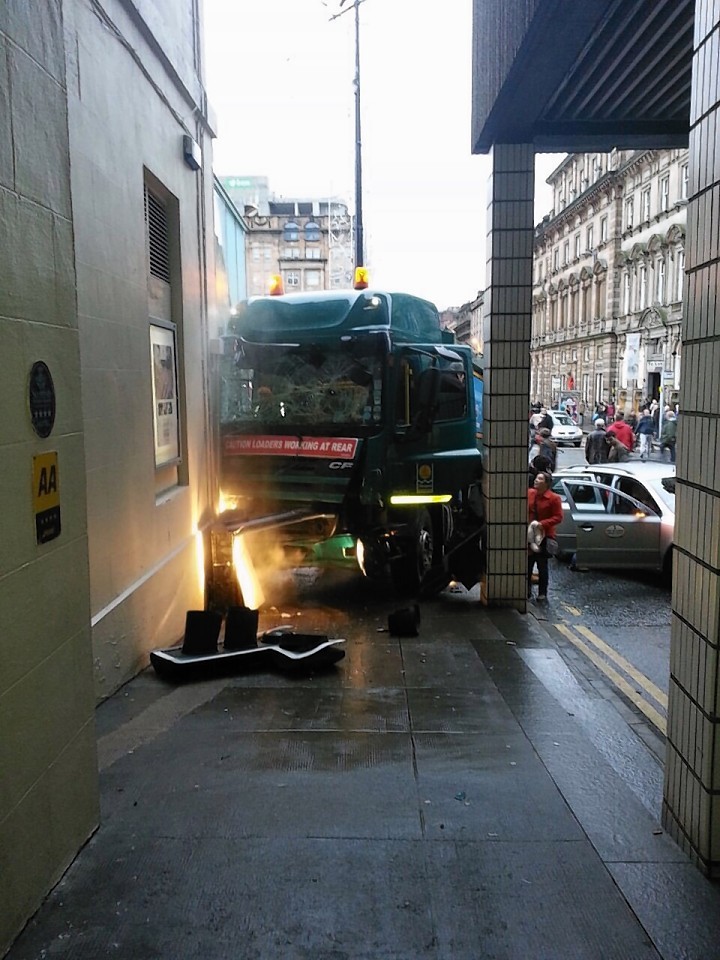 This is the haunting picture that shows Glasgow bin lorry driver Harry Clarke was oblivious to the carnage his truck caused as it careered through the centre of the city.
The 57-year-old can be seen slumped unconscious across the wheel of the vehicle, in an image captured seconds after the tragedy unfolded.
Six people were killed and 10 others injured when the refuse lorry mounted the pavement in Glasgow's Queen Street before crashing into a hotel in George Square in the middle of the afternoon.
The accident happened on December 22 – as the city centre was full of Christmas shoppers.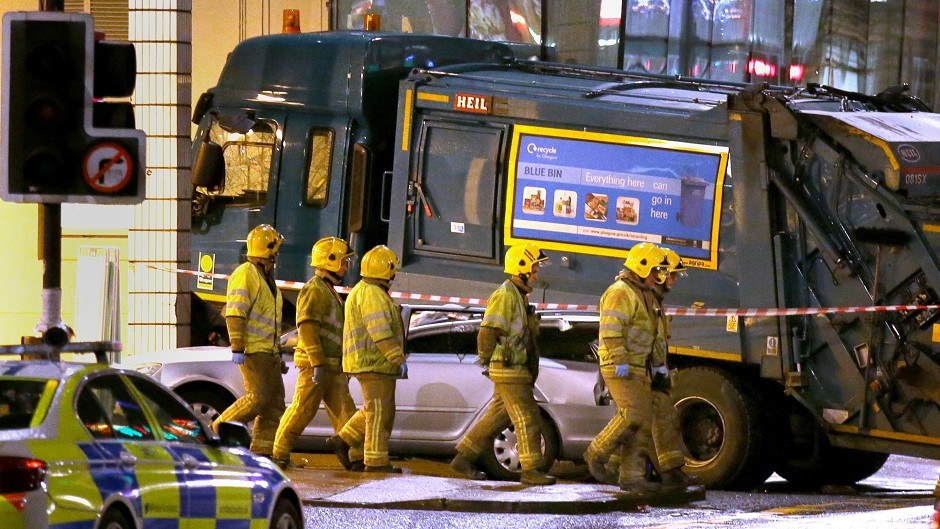 Mr Clarke, who had a long and unblemished record as a driver, said he thinks about the victims "every minute of every day", but that the incident itself is a blank as he passed out because of a suspected heart condition.
As an HGV driver, he was subject to regular and thorough medical examinations, and said he had never had any heart problems in the past.
He said: "I just want all of the families of the injured and deceased to know I can't remember anything.
"I wish I could but I was unconscious."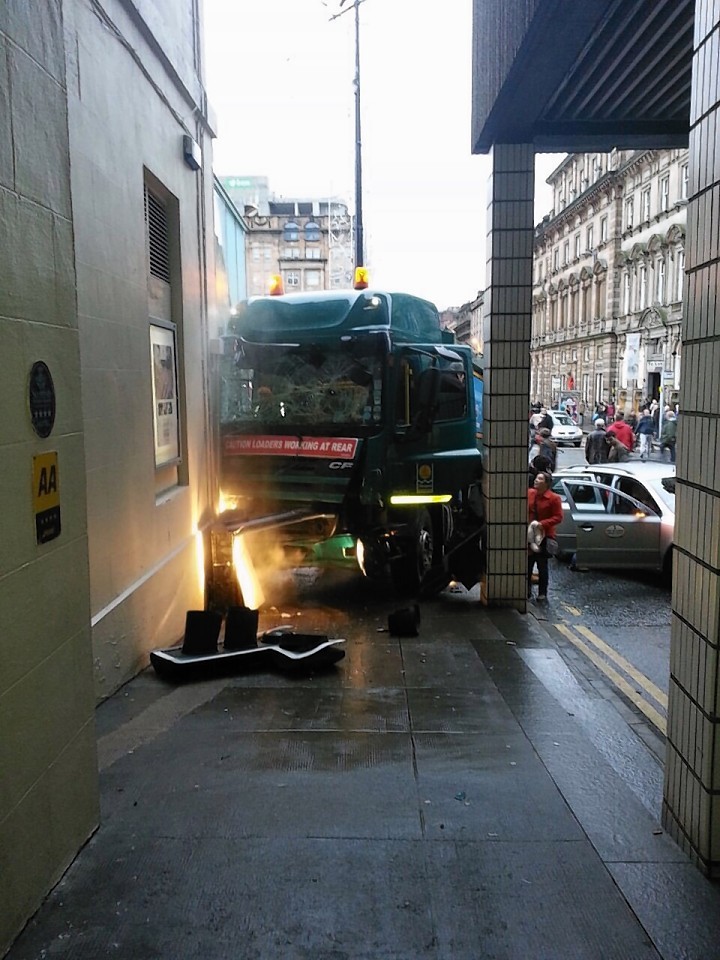 Meanwhile, new figures released under freedom of information legislation have revealed that 14 people across Scotland have been killed by bin lorries in the past five years – and more than 400 have been injured.
There were 52 injuries in the Aberdeen City Council area, with five injuries and one death in Aberdeenshire in the five-year period.
Three of Scotland's 52 councils did not give full figures for their rate of accidents involving bin lorries.
Just over a week after the Glasgow tragedy, a man was killed in an incident in Inverness, on Hogmanay.
Shocked passersby and shop workers saw Tony Wallis, 56, from Strathpeffer leave the pavement in the city's Bridge Street and go under the rear wheels of the truck.
It is understood he died almost immediately.
Mr Wallis, who would have turned 57 three days later, was the depute head teacher at Crown Primary School in the Highland capital before retiring a year ago.
He was also an accomplished musician, playing guitar and saxophone.