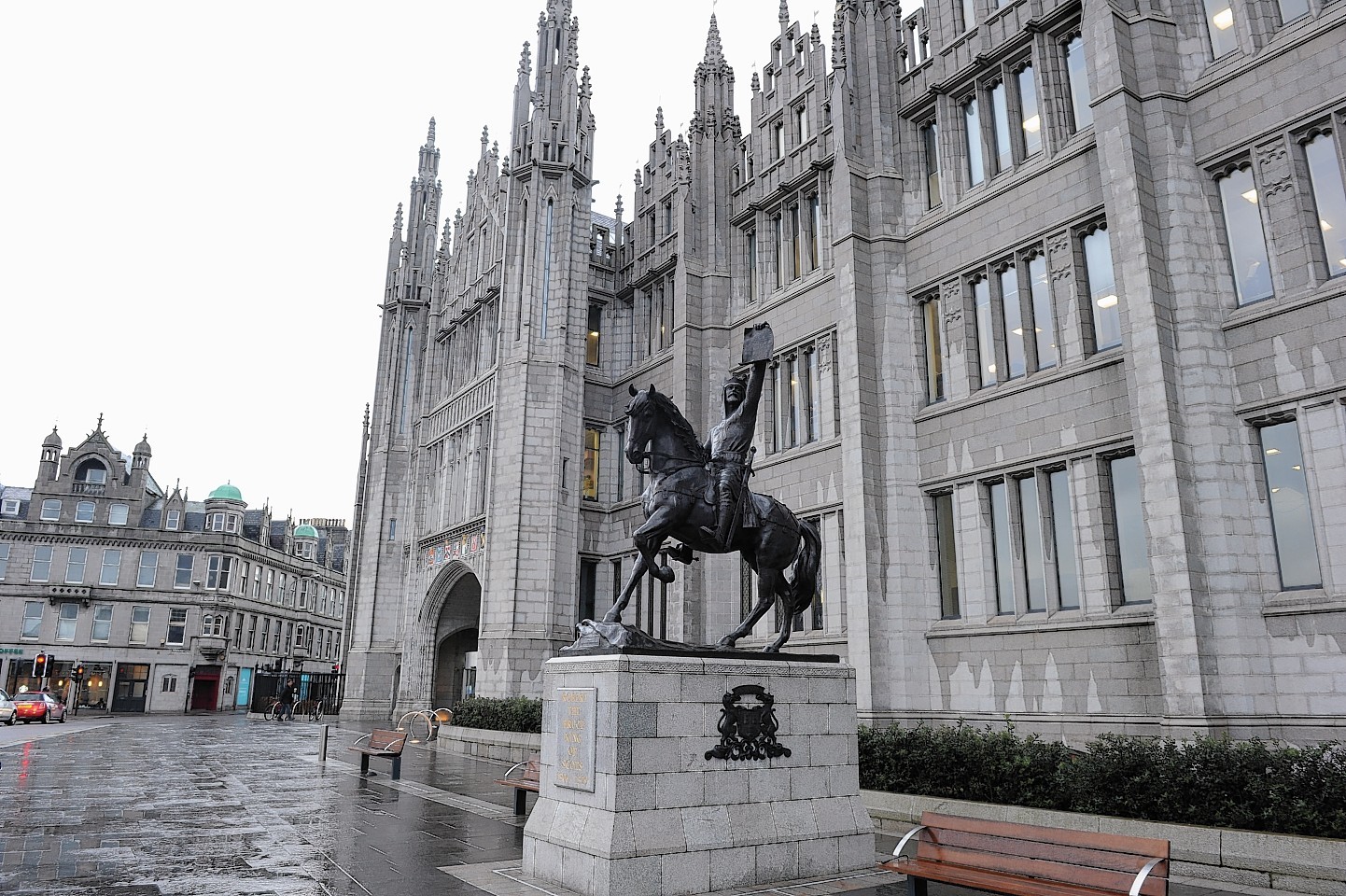 A public hearing over a pro-Union letter sent to Aberdeen residents ahead of the independence referendum could last for up to three days.
Seven senior politicians will appear before a Standards Commission for Scotland panel in Aberdeen to answer claims that they breached the councillors' code of conduct.
The hearing, which gets underway tomorrow relates to correspondence sent out to all council tax payers in the city prior to September's referendum.
The letter, signed by the then council leader Barney Crockett, said Aberdeen is "stronger now and will be stronger in the future – economically, politically and socially – as a partner within the United Kingdom".
The mass mailing, which went out with 110,000 council tax and 6,500 business rate demands, prompted complaints from members of the public, as well as opposition SNP councillors and local MSPs.
Those facing the hearing are council leader Jenny Laing, former leader Barney Crockett, Willie Young, Neil Cooney, Ross Grant, Fraser Forsyth and Ross Thomson.
Finance convener Cllr Young said he would vigorously defend the council's position at the hearing and that all the letter did was "reiterate council policy".
A spokeswoman for the Standards Commission confirmed that three days had been set aside for the hearing, although it may be resolved sooner.
If it goes beyond three days, it will reconvene at a later date.
A verbal ruling will be made at the end of the hearing, with a written ruling to follow 15 days later.
The matter was first raised with the Commissioner for Ethical Standards in Public Life in Scotland, who referred it to the Standards Commission.
The alleged breach has been considered serious enough to warrant a hearing, which indicates that the commissioner believes the code of conduct may have been contravened.
The specific allegation is in relation to section three of the code, which covers use of council facilities.
All seven councillors were formerly on the urgent business committee, which agreed to the letters being issued.
Audit Scotland was previously asked to investigate but found no rules broken as no extra costs were incurred.