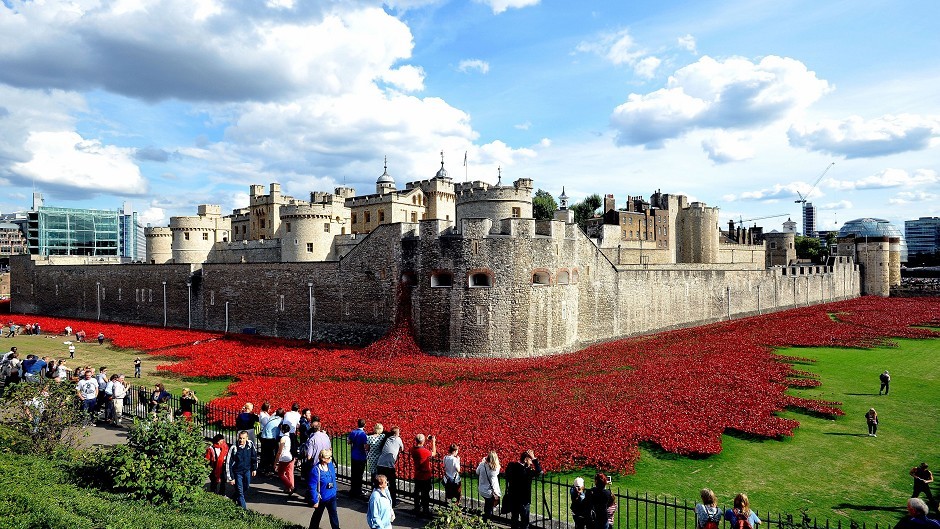 A set of ceramic poppies which were used in last year's poignant Tower of London tribute to mark the centenary of World War I have found their new home in an Aberdeenshire visitor attraction.
Five of the pieces, each individually crafted by artist Paul Cummins, have found their way to the reception area of the Deeside Activity Park near Aboyne.
They were originally among almost 900,000 hand-made poppies which filled the Tower's famous dry moat from August 5 to November 11 to symbolise the men from Britain and the Empire killed in the conflict.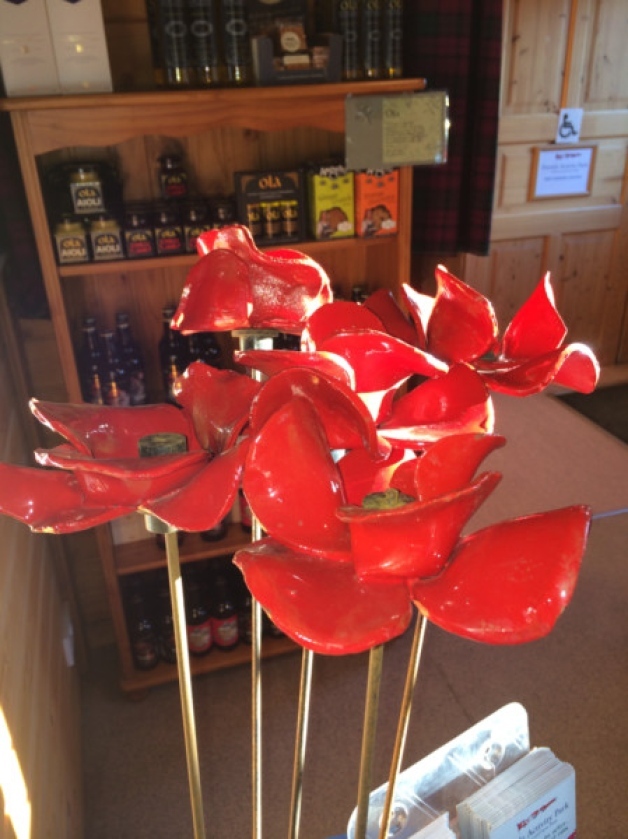 They were then put on sale for £25 each with net proceeds being shared equally between a group of selected charities — The Royal British Legion, Confederation of Service Charities (COBSEO), Combat Stress, Coming Home, Help for Heroes and SSAFA (formerly the Soldiers, Sailors, Airmen and Families Association).
Cilla Wood, a manager at the Deeside Activity Park, said the team was "honoured" to be part of the history of the centenary.
She said: "We were really lucky to have got five of the poppies since they sold out so quickly after being put for sale in October.
"Each one is totally unique – they have different colours and shapes of petals. It's amazing he managed to make each one so different.
"We were really glad to get involved and help all the brilliant charities.
"We have a lot of people, in the older generation especially, who really appreciate that we bought them because it is so important to remember.
"It really makes you think about all the people who died in the war."