Campaigners opposed to the Marischal Square development in Aberdeen have revealed an alternative plan for the site of the former city council headquarters.
Objectors want to see "more sympathetic" granite buildings that would complement the surrounding A-listed Marischal College and Provost Skene's House.
In a separate development, the Press and Journal also understands that plans to pedestrianise Broad Street could be revived as the council continues work on its city centre "masterplan".
The key "civic square" element was withdrawn just a week before a decision was taken to approve the Marischal Square application in October.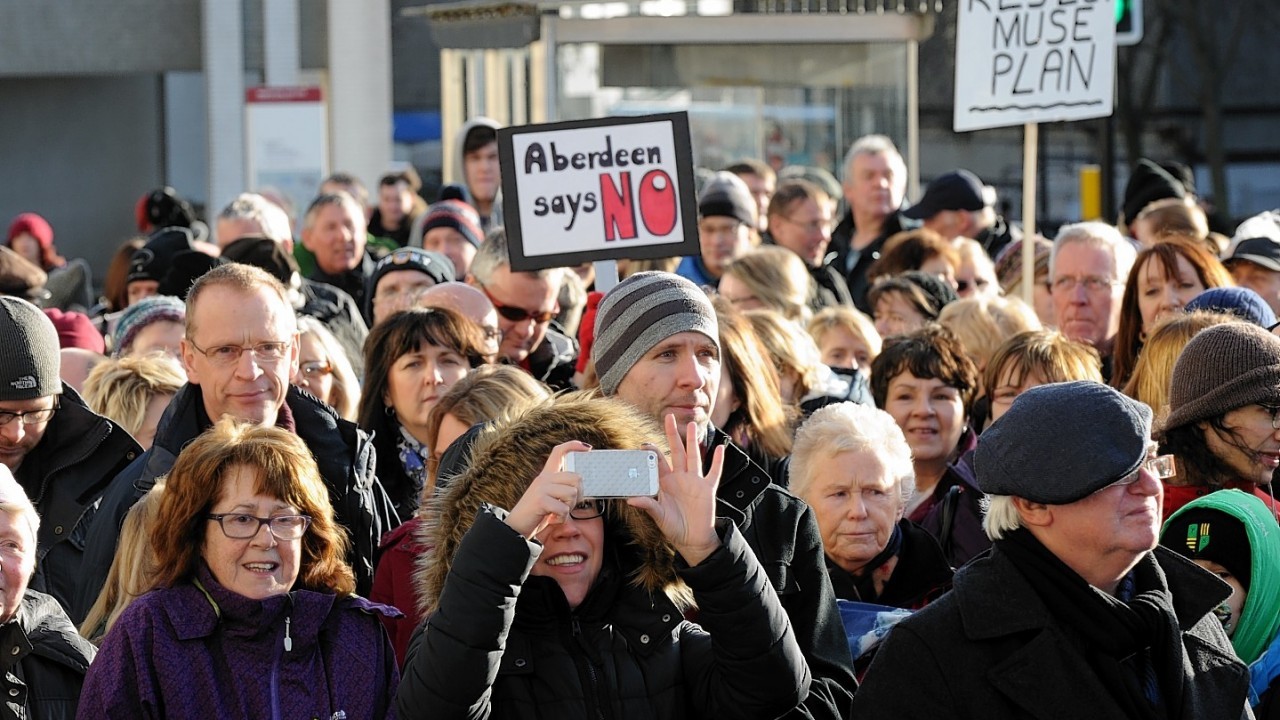 The Labour-led council administration last week re-affirmed its backing for the £107million hotel, office and leisure project, despite increasing public opposition.
Senior councillors have been invited to attend a street demonstration on Saturday in protest at the scheme, which was granted planning permission in October last year.
Organisers believe as many as 1,000 people could attend.
Last night, opposition SNP group leader Callum McCaig claimed the pressure on the coalition was "beginning to take its toll".
John Martyn, one of the objectors, said the new vision for the former St Nicholas House site would provide the "city square that the public were promised".
It also includes cafe areas in front of a development of granite buildings to the south and west of the site that could house an "upmarket hotel" or offices.
Muse Developments Ltd, the company behind the Marischal Square scheme, insisted its plans remain on course, with work due to commence on site next month.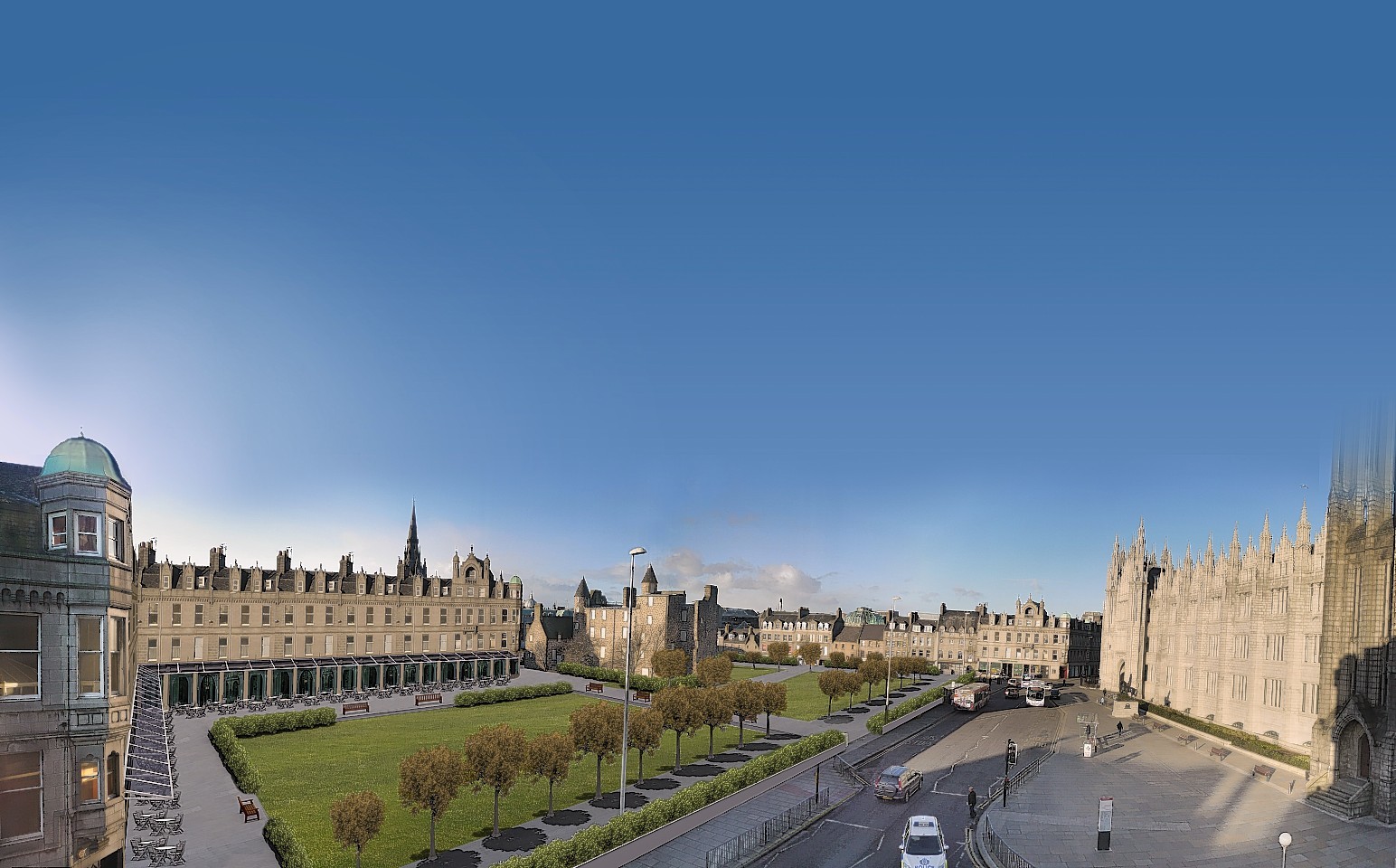 Representatives of the property development company held a meeting with senior officials and politicians yesterday.
Labour finance convener Willie Young, who is one of three councillors who have been asked to appear at Saturday's protest to answer questions from the public, declined to comment after the talks.
Lorna McHattie, a leading objector to the Marischal Square project, said better use could be made of the site, including opening up the area underground, potentially as retail space along the lines of similar schemes in cities such as Toronto and Singapore.
She added: "I would like to see more people come back into the city-centre, it would be great if we can encourage a little bit of this being residential – what a fantastic place to stay.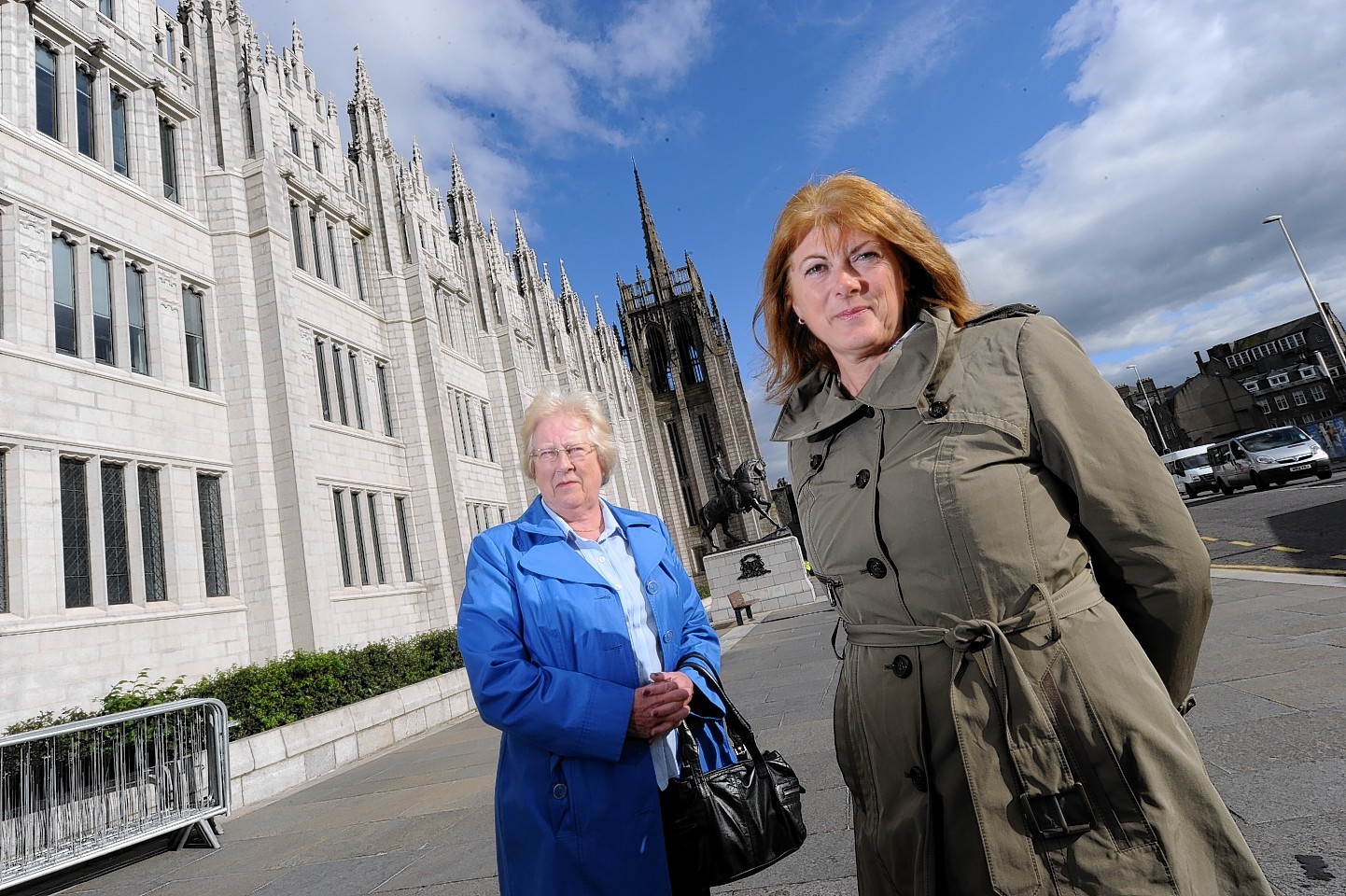 "People would be living there, and it would therefore be safer at night time. It would go along with what the Scottish Government is doing in terms of planning and revitalising town centres."
Muse Developments has insisted the Marischal Square project will provide as many as 1,500 jobs upon completion.
It has also been argued that the scheme will encourage further regeneration of the east end of the city-centre.
The council has also pointed out that the Broad Street area has for centuries been part of a "dense urban landscape" – including tenements in the 19th and most of the 20th centuries and most recently the St Nicholas House headquarters.