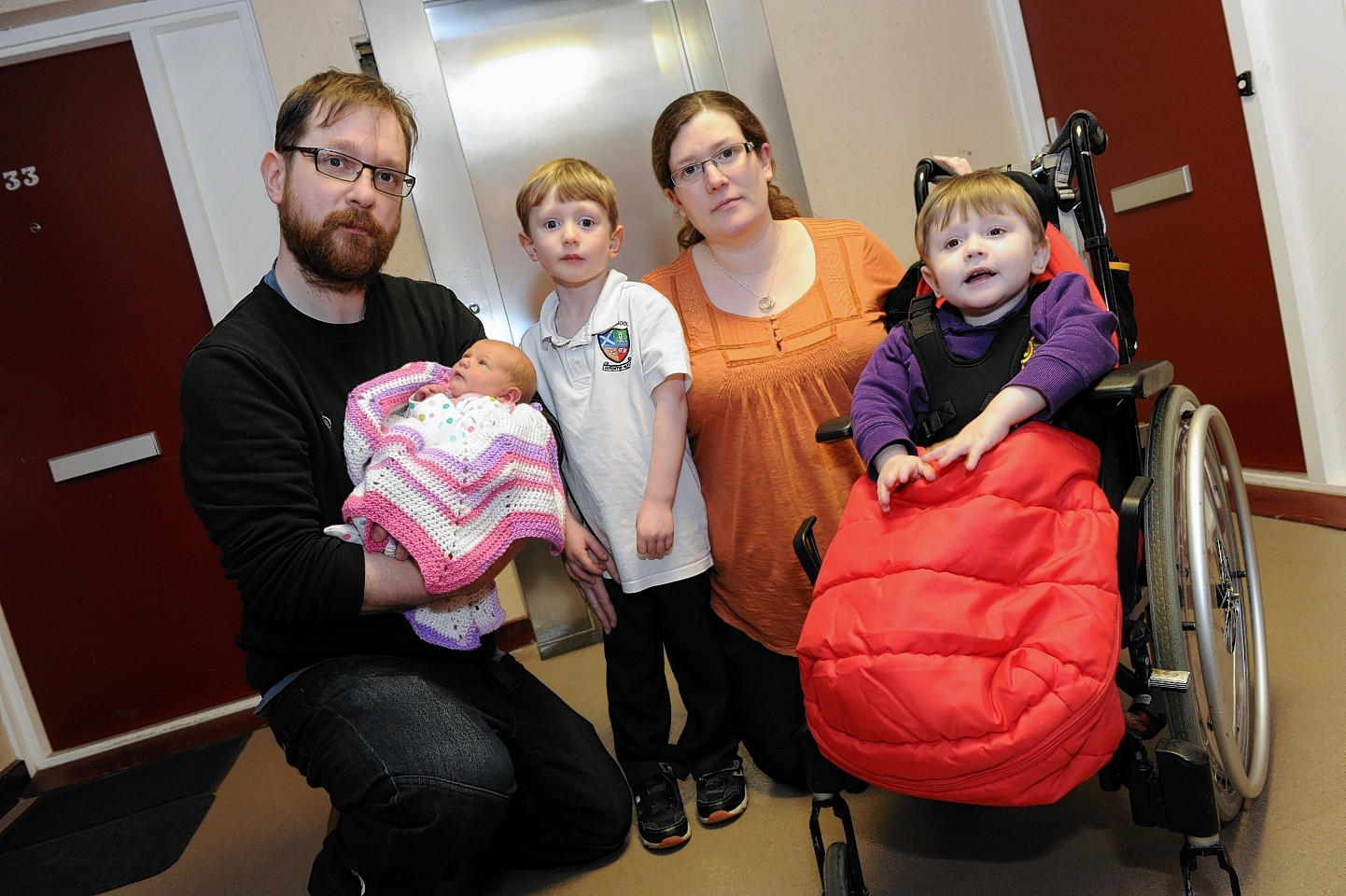 Friends of a north-east family have rallied around to help find a new home for their disabled son.
Born with spina bifida and hydrocephalus, little Baxter Dick was given a life expectancy of only a few months.
But three and a half years on the toddler, who is paralysed from the waist down, has exceeded specialists' expectations and is a happy, healthy nursery pupil at Dyce Primary School.
Recently, his family welcomed a new addition – in the shape of little sister Caledonia, who was born on February 6.
And now friends have set up an appeal to raise enough money to find them a new home.
The Dicks' current council flat is nine storeys up and becoming increasingly cramped for a growing family.
Parents Ailsa and James Dick were touched to learn that pals have set up an online campaign on their behalf at crowdfunder.co.uk.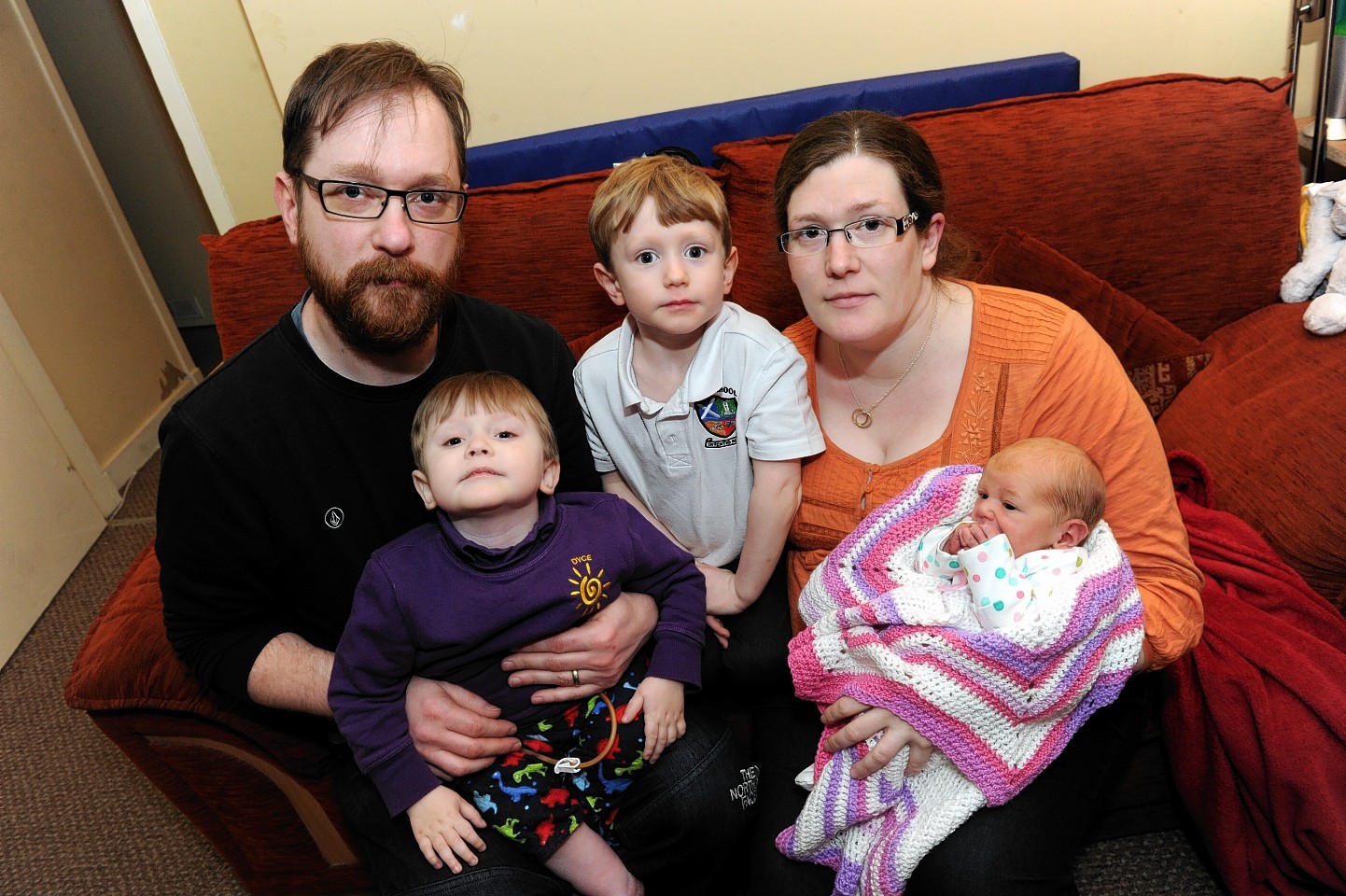 Mrs Dick said: "The council are fully aware that we need new housing and we are a priority, but there just hasn't been any progress.
"We need to be as close to Dyce as possible because that's where the kids are at school.
"All our friends, family and the people who support us are in Dyce and Bucksburn, and because I don't have a car I need to get the bus directly out to these places.
"Baxter still shares our bedroom, we can't put him in with his big brother Brodie because he's fed with a pump overnight on a continuous feed.
"He has shunts in his brain because of his hydrocephalus which we need to monitor all the time because if anything goes wrong he needs immediate brain surgery.
"It would be utterly and totally life changing for us and Baxter if the Crowdfunder is a success, it would give our family the freedom and space that we need."
To donate visit
http://www.crowdfunder.co.uk/help-baxter
.