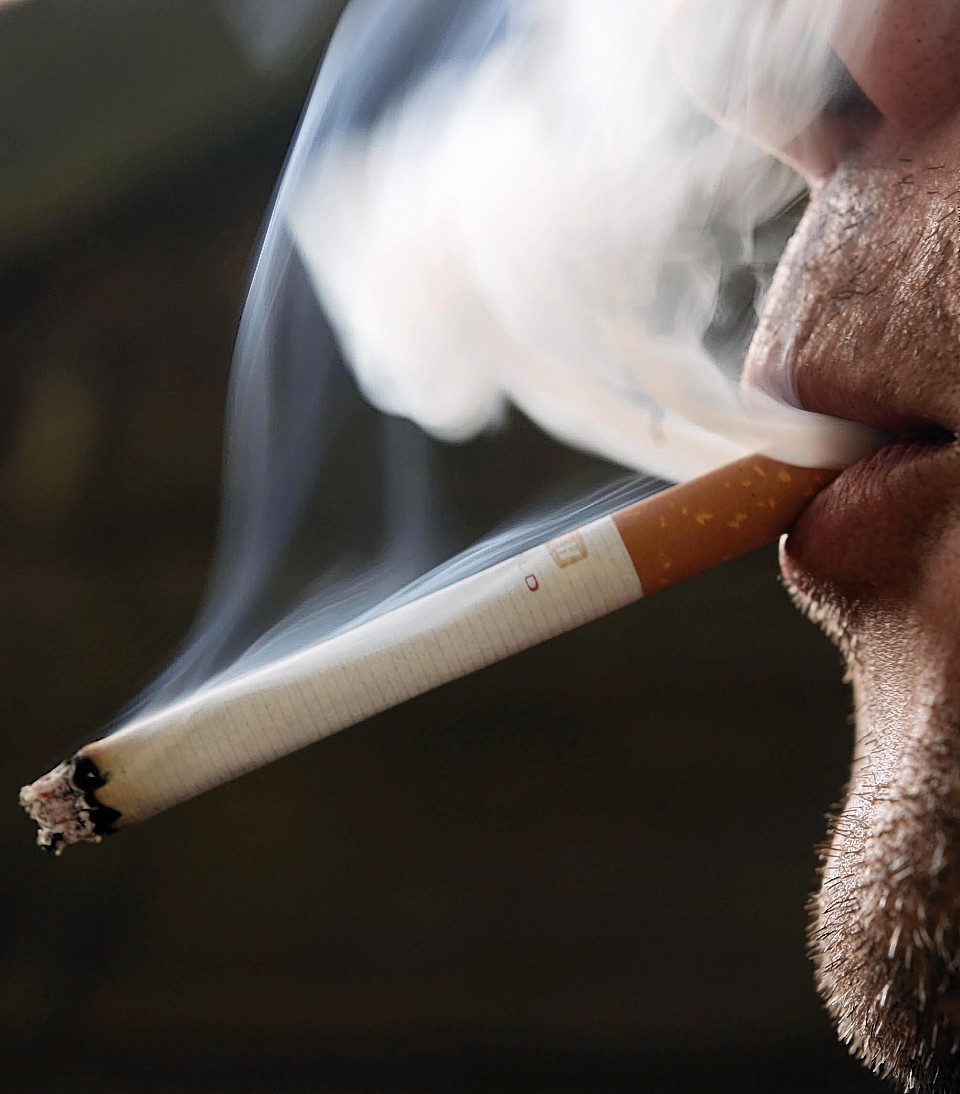 Smokers who buy black market cigarettes are helping fund terrorism and organised crime, according to a former Scotland Yard detective.
New research found that nearly a third (30.4%) of all cigarettes consumed in Aberdeen were either contraband, counterfeit or "illicit whites" – brands often manufactured legally in another country with the sole purpose of being smuggled.
Former detective chief inspector Will O'Reilly said some 70 brands of illicit whites have been found across the UK, selling for an average of £3 a packet.
Analysis by different law enforcement agencies has found them to be bulked out with all sort of things, such as bat droppings, human faeces, dead flies and sawdust, he said. They also lack fire retardant which help prevent accidental fires.
"I am concerned with the fact it does fund organised crime, the money is getting reinvested into other criminal enterprises including terrorism," Mr O'Reilly said.
"The people who sell them don't care who they sell them too, including children and young persons."
The survey of black market cigarettes was carried out on behalf of four international cigarette companies with researchers scouring pavements and litter bins for discarded packets.
Black market cigarettes are estimated to deny the Exchequer between £1.3billion and £2.9billion a year.
Mr O'Reilly described the introduction of plain packaging as a "smugglers' charter" and said a recent survey of police officers found 86% thought it would increase illicit sales.
"I can understand there are different opinions on the perceived health implications of plain packaging," he said. "I really think the consequences have not been thought out fully how it will affect the illicit market."
The UK Government said it had carefully considered all relevant issues relevant to standardised packaging and remained unconvinced by the tobacco industry arguments.
A spokeswoman said: "HMRC's assessment is that: 'We have seen no evidence to suggest the introduction of standardised packaging will have a significant impact on the overall size of the illicit market or prompt a step-change in the activity of organised crime groups. We anticipate that it would, however, prompt some changes to the mechanics of the fraud and to the composition of the illicit market.'"