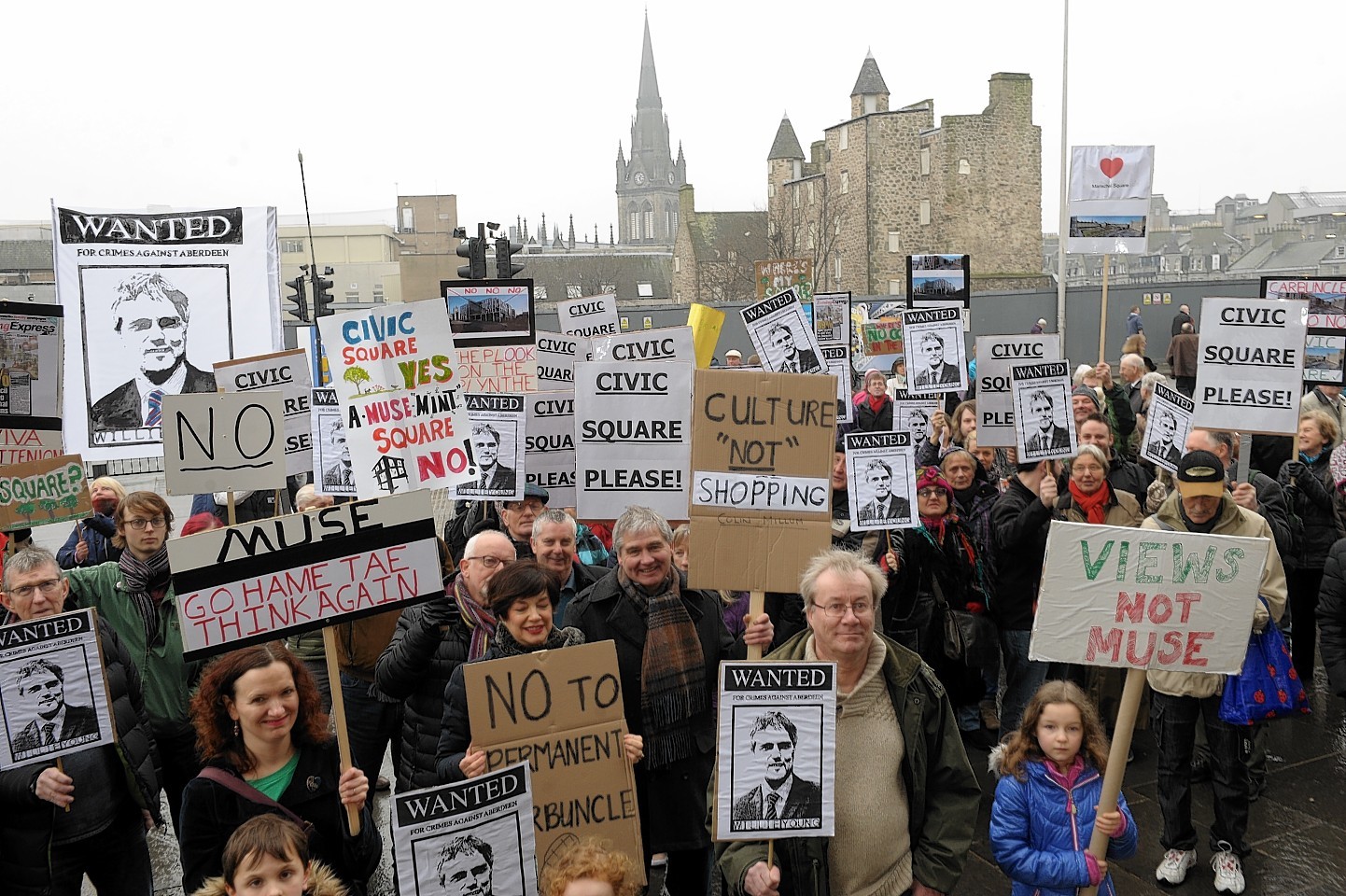 Campaigners opposed to a controversial £107million redevelopment of Aberdeen city-centre claim they have found a legal loophole that could force council bosses to back down over the scheme.
The move comes as new images of the Marischal Square project are released by the company behind the bid – and yesterday objectors again marched in the latest in a series of protests against it.
Aberdeen City Council has previously said it does not have the power to withdraw planning permission for the scheme – a claim repeated by finance convener Willie Young on Friday.
However, lawyers advising the Reject the Marischal Square Development group now say the Town and Country Planning (Scotland) Act 1997 gives local authorities the power to "vary, modify or revoke" approval.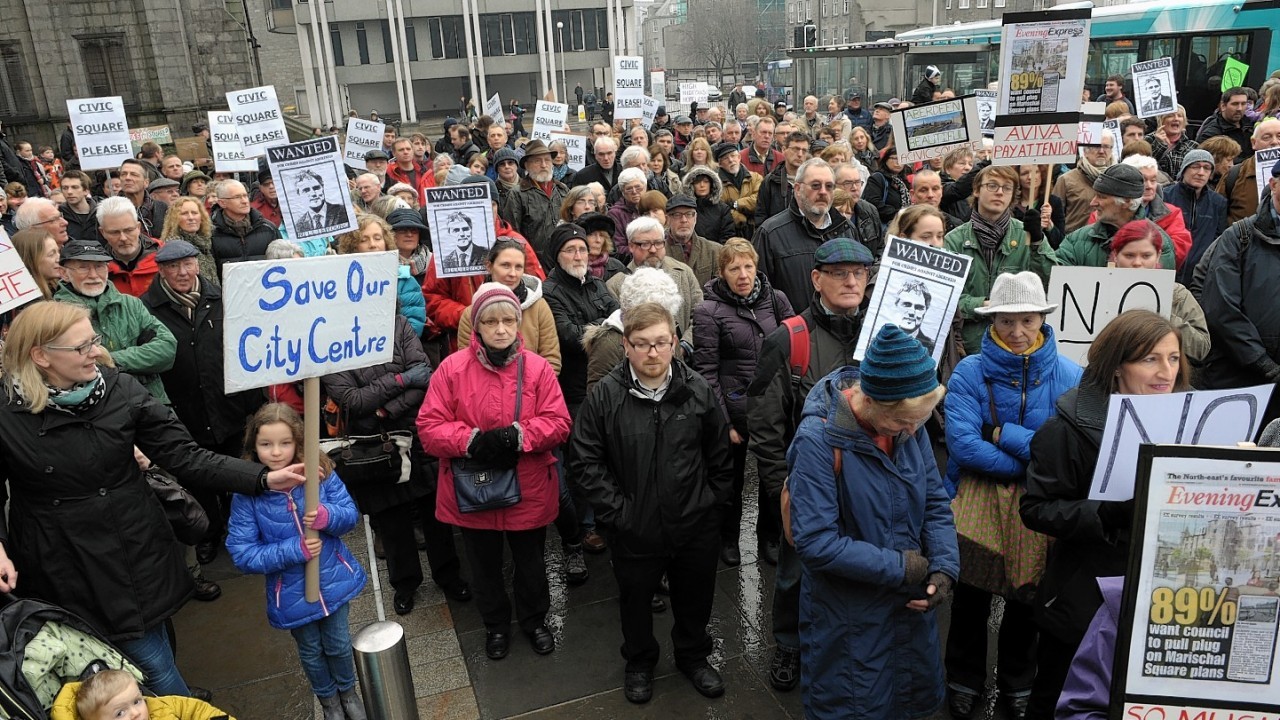 In order for this to happen, the council would have to get the nod from the Scottish Government.
Ministers have previously rejected a bid by Aberdeen Central SNP MSP Kevin Stewart to have the application called in.
But campaigners say they are still confident of proving there were serious enough flaws in the planning process to justify a rethink.
There has been a groundswell of opposition to the project in recent months and hundreds of objectors gathered outside Marischal College yesterday for the latest in a series of demonstrations against the scheme.
Almost 8,000 people have now signed a petition opposing Muse Developments' plans for a hotel, office space, shops and restaurants.
Opponents, who fear the impact on nearby Marischal College and Provost Skene's House, have been compiling a case to bring to the attention of Scotland's chief planner at Holyrood.
They argue that the 11th hour withdrawal of plans to pedestrianise Broad Street amounted to a flaw in the process.
Leading critic of the plans, Lorna McHattie, said the new legal information proved the "council can still stop this under planning legislation."
She added: "If this is true then we could still get the council to overturn this.
"We're trying to get evidence to show that they deliberately misled the public in terms of pedestrianisation.
"The perception from the public is that something is not right here, it has been very, very hard to get access to information.
"We have got people on the team who are advising us on a range of things – lawyers and architects.
"I still believe that we can stop this. If I didn't I wouldn't be doing it."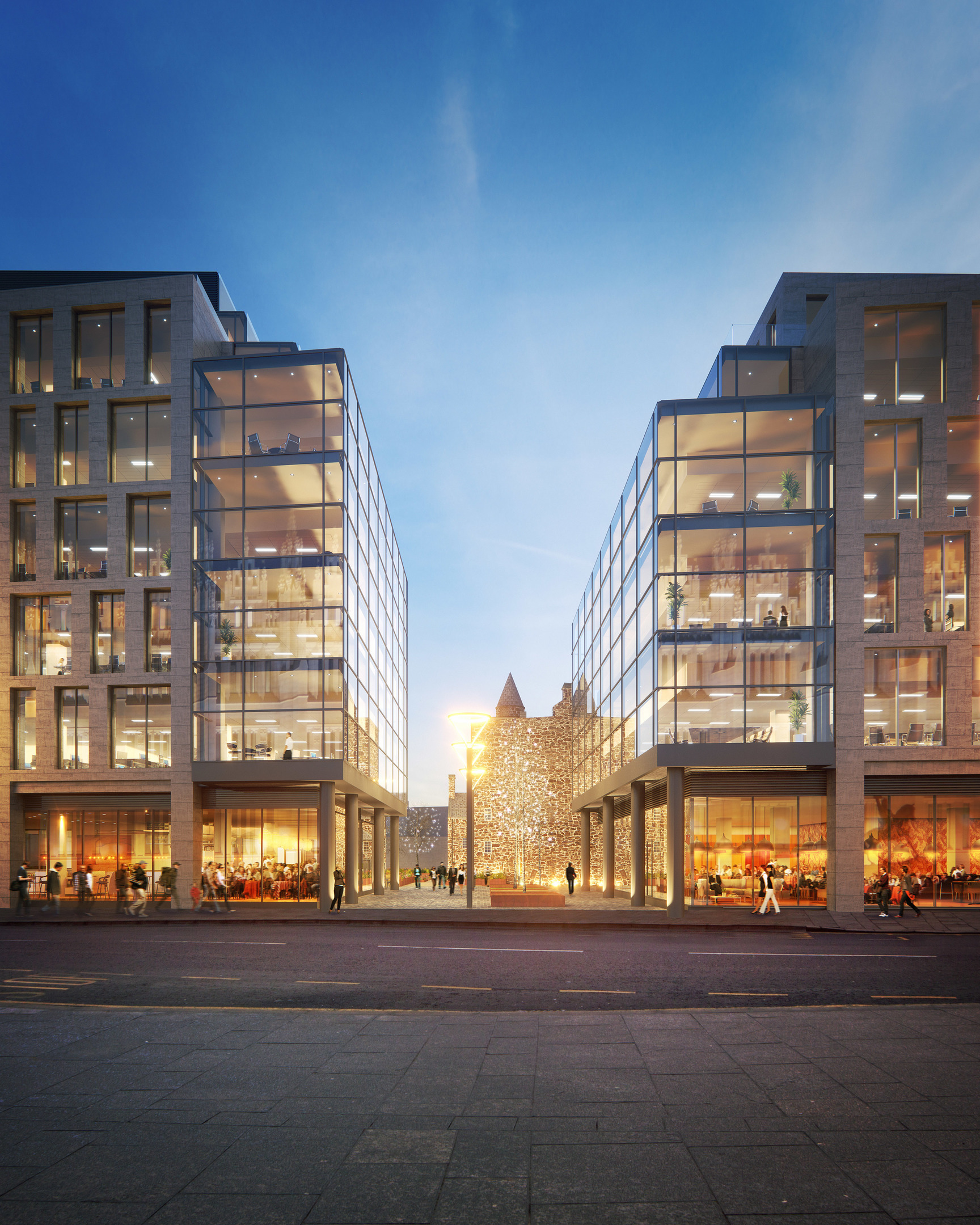 Mr Young remains insistent that there is no scope for a U-turn, dismissing the legislation claims as a "red herring".
"We have a deal, we have moved this forward, it's happening," he said.
"Muse have got planning permission and we can't get involved."
However, SNP councillor for Torry and Ferryhill, Graham Dickson, said there was no reason why the scheme could not be halted.
"Just because something has planning permission doesn't mean it has to be built," he said.
"They can take a political decision to stop it. There's no reason why they can't.
"I hope the administration will be brave enough to bring a vote to council. I would gladly vote to stop the project going any further."