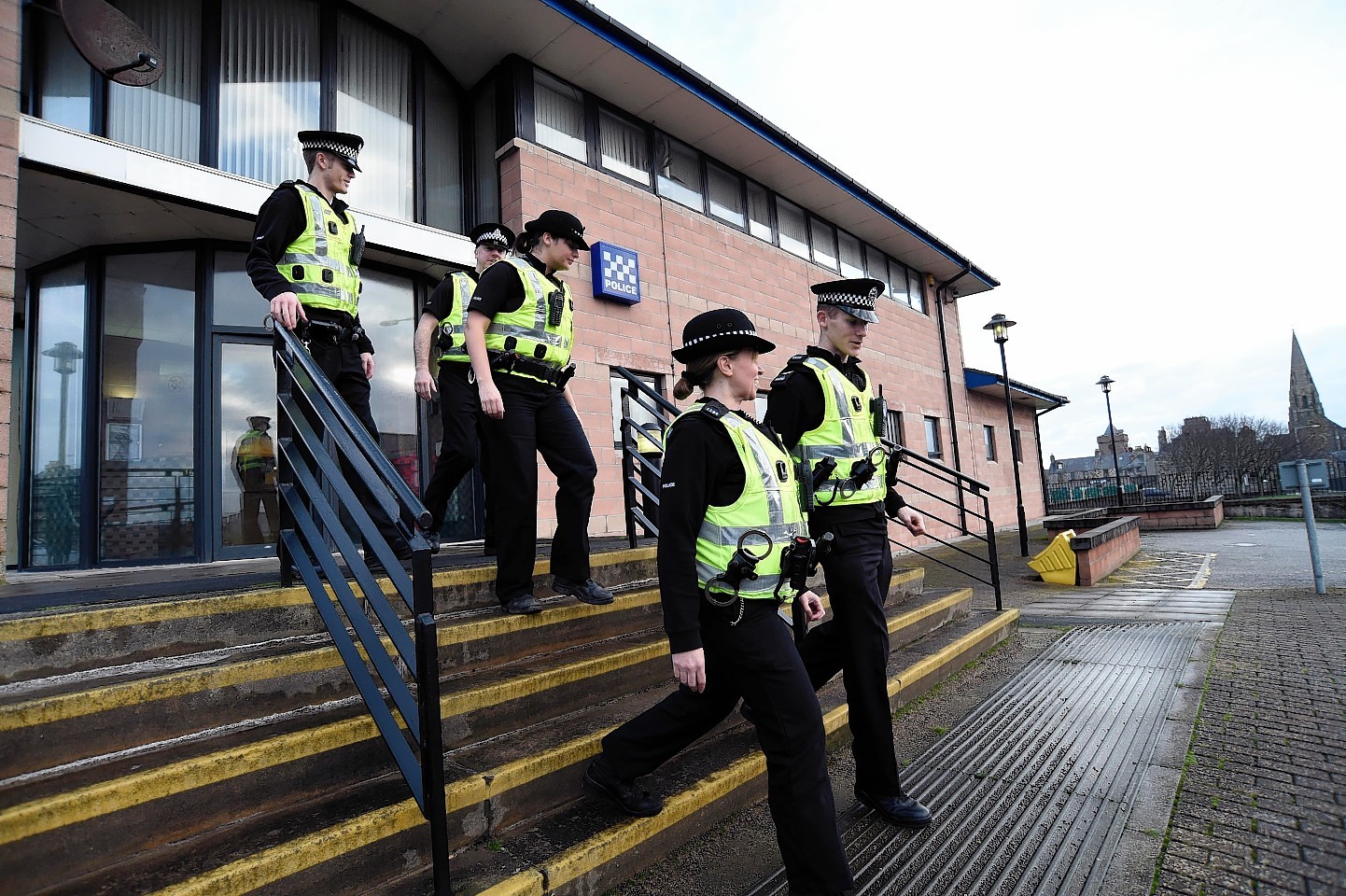 Alarming new figures have revealed soaring levels of violent crime in rural areas of the north-east.
The number of people who needed hospital treatment after brutal attacks in the Formartine region – which spans Turriff, Ellon and surrounding villages – rose by a shocking 350% last year.
It follows the publication of similar figures for the Fraserburgh area, which were described as "concerning" by local police chiefs.
Officers launched a crackdown on assaults, known as Operation Sandside, which achieved limited success in Turriff.
However, the official figures show violent crime across the wider area is up by more than a third.
The number of attacks which left victims with scars or fractures rose to nine between April and December last year, up from only two in the same period in 2013.
A total of 148 people assaults were carried out across Formartine in those months.
Senior police officers last night admitted the figures were disappointing, but said they were committed to stemming the tide.
Superintendent George MacDonald said "Whilst it is disappointing that serious assault incidents have increased, there are no distinct patterns to their occurrence.
"In many of these incidents the individuals involved are known to one another. Generally, these incidents do not involve unprovoked incidents on random members of the public.
"This is against a backdrop where we've seen wider violent crime reduce over the same period and indeed reduce over the last two years."
Superintendent MacDonald said residents should be reassured that 95% of serious attacks and four out of every five common assaults reported to the police are solved.
However, officers presenting the latest report to members of the Formartine area committee can expect to face tough questions on Tuesday.
Ellon resident and councillor Gillian Owen said: "Obviously it's concerning. Whenever the police come to us they try and explain it away and I'm sure they will on Tuesday."
Deputy committee chairman Paul Johnston said: "I will be searching for how these figures have come about. I will be asking those questions at the committee – to establish why this is happening.
"What tends to emerge is that where overall crime rates are low, it's doesn't take much for the figures to rise dramatically."
Committee chairman Rob Merson said: "Although I'm very disappointed by the percentage increase, that does start from a very low figure.
"The 100% detection rate will surely act as a strong disincentive to serial offenders. We're still one of the safest areas in Scotland.
"It's not good – but it's a damn sight better than most places."
The new figures follow similar revelations about a rise in violent crime in Fraserburgh, which was attributed to the local drinking culture.
The town's most senior police officer, Chief Inspector Elaine Logue, told councillors the force was committed to ending the violence but admitted figures showing 11 serious assaults took place between April and December, compared to just four for the same period, the previous year, were "concerning".
It is hoped a future scheme, with local inspectors holding regular meetings with secondary school guidance teachers in Fraserburgh, will help cut the number of offences.
The project will link with work already being undertaken by schools to prevent criminal behaviour.