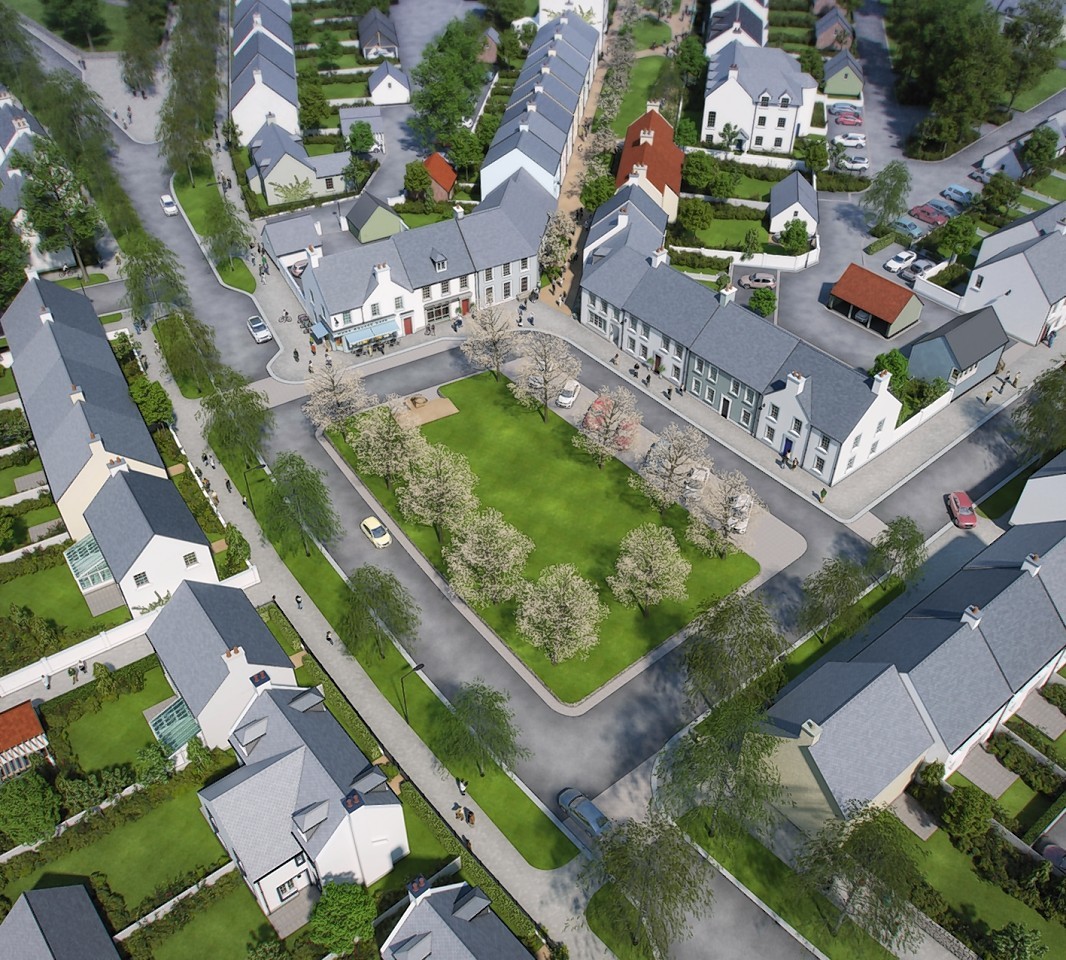 A bid by landowners behind plans for Aberdeenshire's newest town to slash their £8million contribution towards upgrading the roads around Aberdeenshire's newest town could be thrown out next week.
The Duke of Fife – the Queen's cousin – and Alexander Shepherd, who own the Chapelton of Elsick site near Newtonhill, have applied to reduce their contribution to just £287,000.
They want to change the terms of their agreement with Aberdeenshire Council, which was made after plans for the first 4,045 homes of the site were approved.
The developers argue that since the Scottish Government last year ruled that developers could only be asked to contribute to transport improvements for a particular scheme, they should not need to pay out £8million – which would be put towards the cost of the Aberdeen bypass and Third Don Crossing.
Lawyers for Lord Fife and Mr Burnett claim their revised offer of £287,000 would cover improvements from their site to the Bridge of Dee, on the A90 Aberdeen to Dundee road, and the A956.
And in their supporting statement, which members of the Kincardine and Mearns area committee will consider next week, the developers say that the impact of the scheme would have a "modest" impact on traffic and does not justify the £8million.
But Aberdeenshire Council's director of infrastructure services Stephen Archer tells councillors in a report that the development will cause traffic to increase of up to 16% on the A90 south of Charleston, and that at all River Dee crossings there would be an increase of up to 29%.
He argues that the developer has "misread" the government's examination findings, and that they do not propose a "significant change" to the way contributions are calculated.
He adds: "There is therefore no justifiable basis for the alternative transport contributions proposed by the applicants.
"This would result in a significant shortfall to the provision of strategic transport infrastructure to mitigate the impact of the development which would require to be met by the public purse."
Last night Lord Southesk, director of Elsick Development Co and son of the Duke of Fife, said the firm was pushing for the change in the contribution amount because it was "unlawful".
He stressed the firm was committed to investing in infrastructure required for their development, including a £1million roundabout at Newtonhill and £12million grade-separated junction on the A90.