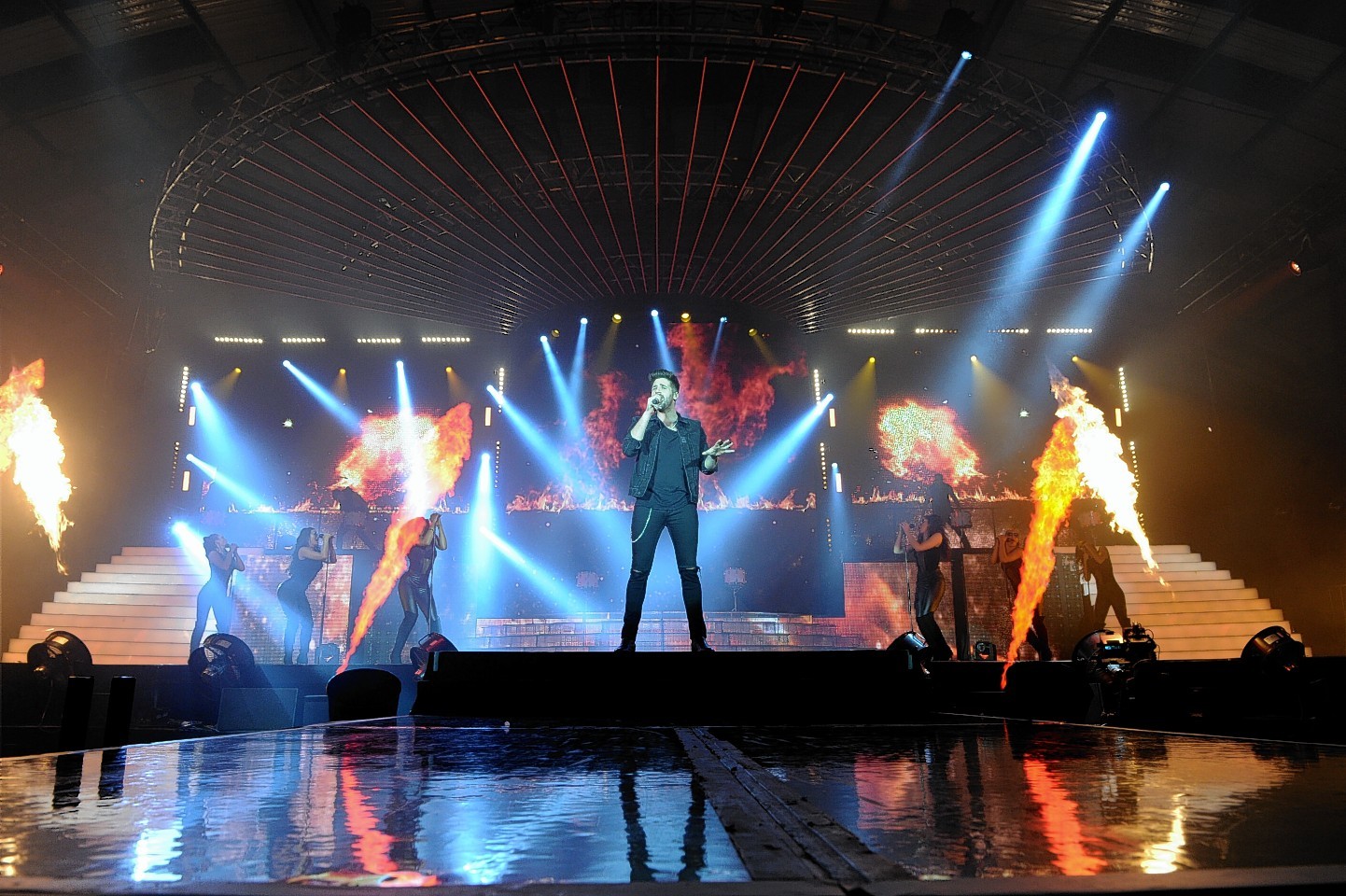 Excited concert goers aged eight to 80 turned out yesterday to see their X Factor favourites perform in the Granite City.
The top acts from the latest series of the popular talent show entertained with a two packed shows at the Aberdeen Exhibition and Conference Centre.
Runner-up Fleur East kicked off the show with her unique versions of Michael Jackson's Thriller and Jessie J's Bang Bang.
Next up was 17-year-old, Lauren Platt, whose rendition of Pharrell Williams's Happy not only impressed the judges at the time, but also the Aberdeen crowd last night.
Later she treated us with the Frozen favourite Let it Go, complete with words on the big screens for a singalong.
Handsome Jay James, the ex-navy soldier, was up next, followed by Stevi Richie who received one of the biggest cheers of the night with his unusual dance moves and fabulous energy.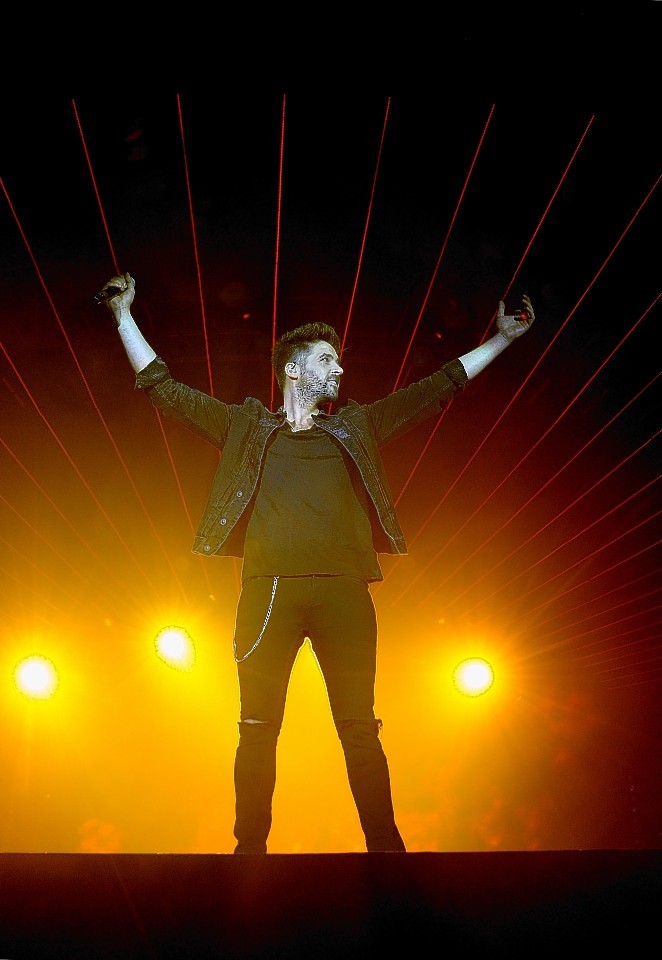 He proved he was a true entertainer during his rendition of Queen's Bohemian Rhapsody, which he sang while hanging from a high wire – bringing gasps from the audience.
Next up was Italian Andrea Fasutini, whose rendition of Jennifer Hudsons' And I'm Telling You was truly wonderful.
Two groups made it into the top flight this year and first up was the eight-piece boy band Stereo Kicks. Popular with all the young girls in the crowd, banners were raised and phones held high as they performed Snow Patrol's Run.
Only the Young followed, accompanied by some fabulous backing dancers. They had everyone clapping along to a spectacular version of the Jungle Books' I Wanna Be Like You.
Runner-up Fleur returned once more and showed how she almost made took the top spot when she sang Mark Ronson's Uptown Funk. Her pitch perfect singing combined with fierce choreography made this one of the best acts of the day.
Finally, 2014 winner Ben Haenow made his appearance, being lowered from a podium onto the stage to deafening screams, before launching into Come Together and Ed Sheeran's Thinking Out Loud.
His good looks and gravely voice proved he certainly has the X Factor and by the time he was onto his hit single Something I Need, the whole audience on its feet and singing along.
The X Factor has its critics but this was a slick show with amazing sets, graphics and pyrotechnics with a group of artists who clearly enjoy entertaining, and I'm sure we will see more of them in the future.