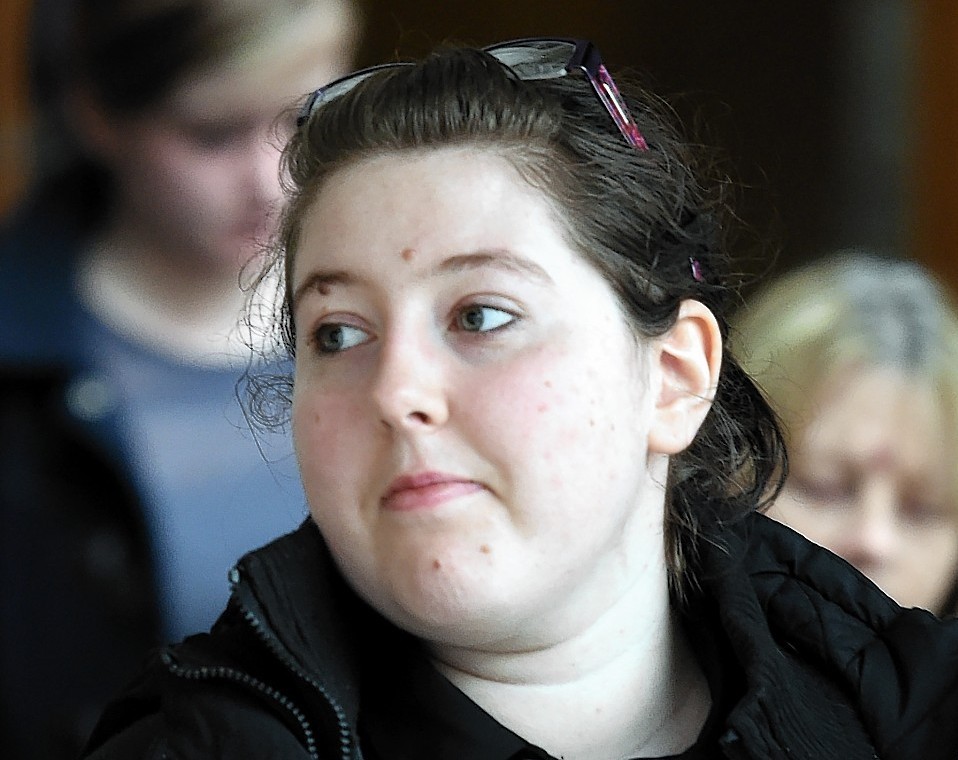 A young woman who cried rape and made a little girl strip naked in front of a webcam has appeared back in the dock.
In January, Shannon Main was locked up for forcing the girl to take of her clothes and pose for men online.
She also admitted sexually assaulting the girl by touching her on the upper part of her body over her clothes.
The 20-year-old carried out the abuse between January and November, 2013 and was only caught after the child confided in her brother, who then told her mum.
When Main first appeared at Aberdeen Sheriff Court facing these charges she made no plea and was released on bail.
One of the conditions of her release was that she did not use the internet for anything other than her work.
But yesterday the serial offender appeared back in court from custody, and admitted she had breached her bail by surfing the web between October 5 and November 3, 2014.
Sentence was deferred until later this month for background reports, and for the sheriff who dealt with Main previously to be available.
Sheriff William Summers described Main's actions as "appalling" when he sentenced her to two years in detention after she admitted the sexual assault and making and distributing indecent images of children.
She was locked up in January – just three months after being spared a custodial sentence for crying rape.
When Main appeared in court earlier this year, her solicitor Stewart Murray said her actions were "not sexually motivated".
He said she had been driven by the "desire to please" a man she had met online.
At the time the court heard she had become involved in a virtual relationship with the man and that Main had claimed there had been a "degree of coercion" from him.
He said: "Her offending seems to be based on her desire to feel affection from third parties in her life.
"She was more scared that she was going to lose the affection of that person and that she was motivated in a desire not to lose that person."