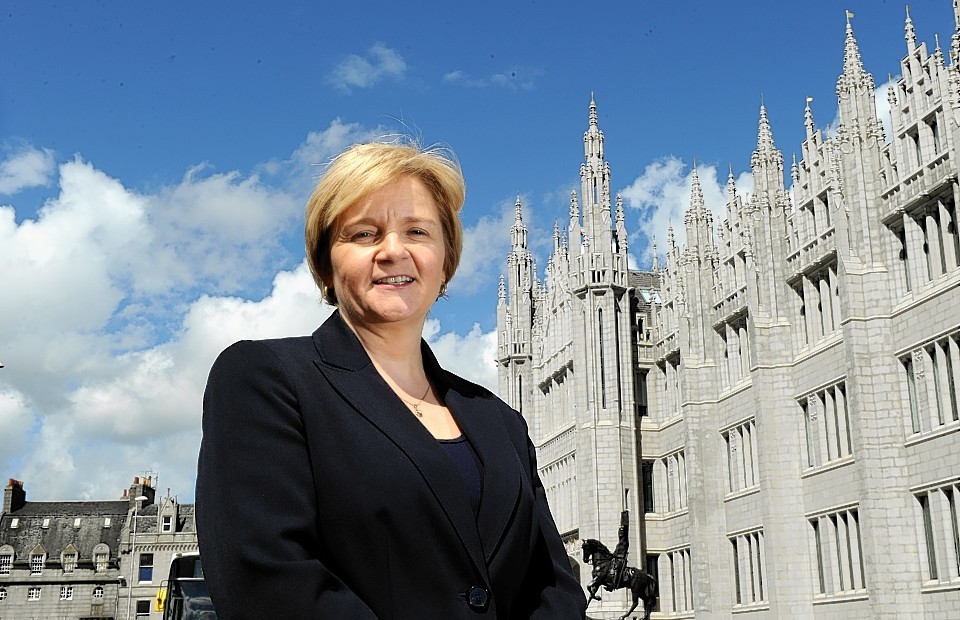 Aberdeen's council leader has come under fire for accepting an appointment as the head of a new breakaway local government body – before a vote was taken to approve the move.
Elected members are due to decide today if Aberdeen should join the Scottish Local Government Partnership (SLGP) alongside other rebel councils Glasgow, South Lanarkshire and Renfrewshire.
The four authorities are quitting the Convention of Scottish Local Authorities (Cosla) – the body set up to represent all of Scotland's councils – to negotiate directly with the SNP government in Edinburgh.
But Aberdeen's leader, Labour councillor Jenny Laing, has already commented publicly about her role as convener of the SLGP, which was agreed last Friday.
Opposition members yesterday described the move as "incredibly presumptuous" that makes a "mockery" of the democratic process.
Labour said that the comments had been released to the media on the basis of her position on the SLGP remaining "subject to approval" at full council this week.
The ruling administration served its one-year notice to quit Cosla in February last year, a move which was supported at the time by the Liberal Democrats.
Yesterday, SNP group spokesman Graham Dickson said: It is incredibly presumptuous of councillor Laing to accept a position before council has even discussed it or before councillors have authorised that it should go ahead.
"It completely ignores the protocol that should be followed but also makes a complete mockery of the democratic process that exists every so often within the council.
"Frankly, the fact she has already been commenting as if she has taken a position she is not authorised to take is a ridiculous position for this administration to put themselves in."
Mrs Laing said that none of the four councils involved had officially approved the switch as yet.
She added: "It has been intimated some time ago that we would be coming out of Cosla.
"We were working behind the scenes to discuss what this partnership would look like.
"We have shadow meetings, but I would obviously wait until tomorrow to get that decision and give a guarantee that we will be part of that partnership.
"Given what the SNP have said about Glasgow dictating Aberdeen's finances, I think the fact that the other three councils have agreed that I will be convener should be welcomed and will give us the strong voice in negotiations with the Scottish Government that we have not had."
The SLGP said it has already started meeting trade unions in preparation for playing a role in national collective bargaining once the partnership is formally established on April 1.