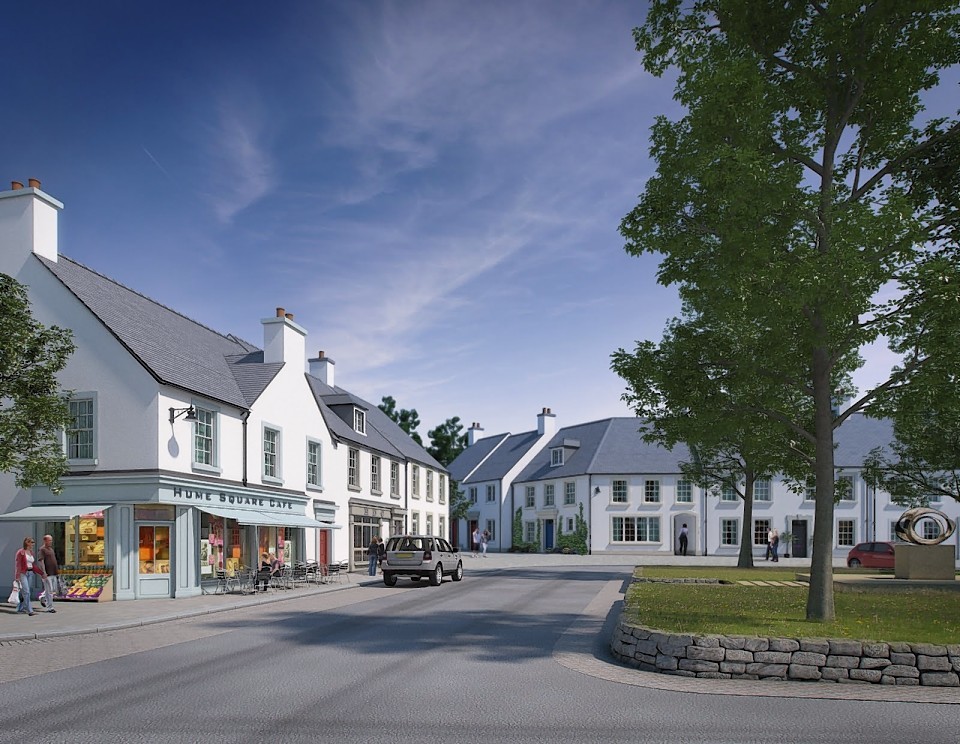 Councillors have rejected a plea from two landowners to cut a £8million bill for infrastructure costs around their 4,000-home development.
At today's full meeting of Aberdeenshire Council, members voted to refuse a bid to modify or discharge the fee for the Chapelton of Elsick scheme, near Newtonhill.
The site's owners, the Duke of Fife – the Queen's cousin – and Alexander Shepherd, wanted to reduce their contribution fee for local infrastructure to just £287,000.
The plans for the site were approved in 2013, however last year the developers launched a legal bid to challenge the higher figure following Scottish Government advice that suggested changes to the way contributions are made to transport improvements in the north-east.
Elaine Farquharson Black of the Burness Paul law firm, spoke on behalf of the landowners at this morning's meeting and said some of the requirements of the contribution were "unrelated to the development".
Robert Gray, the council's head of planning, told councillors: "We will find out in May if Scottish ministers agree with us. I'd strongly recommend that you refuse this. If you set a precedent here we set a precedent for many other sites."
In March last year, the Aberdeen City and Shire Strategic Development Planning Authority (SDPA), was told funds could only pay for improvements to a particular development.
The £8million agreed in the Chapelton of Elsick deal was to have helped fund a number of projects across the north-east, including the cost of the Aberdeen bypass and the Third Don Crossing, but lawyers for Lord Fife and Mr Burnett have argued that its revised offer should only cover improvements to the A90 between the site and the Bridge of Dee and on the A956.