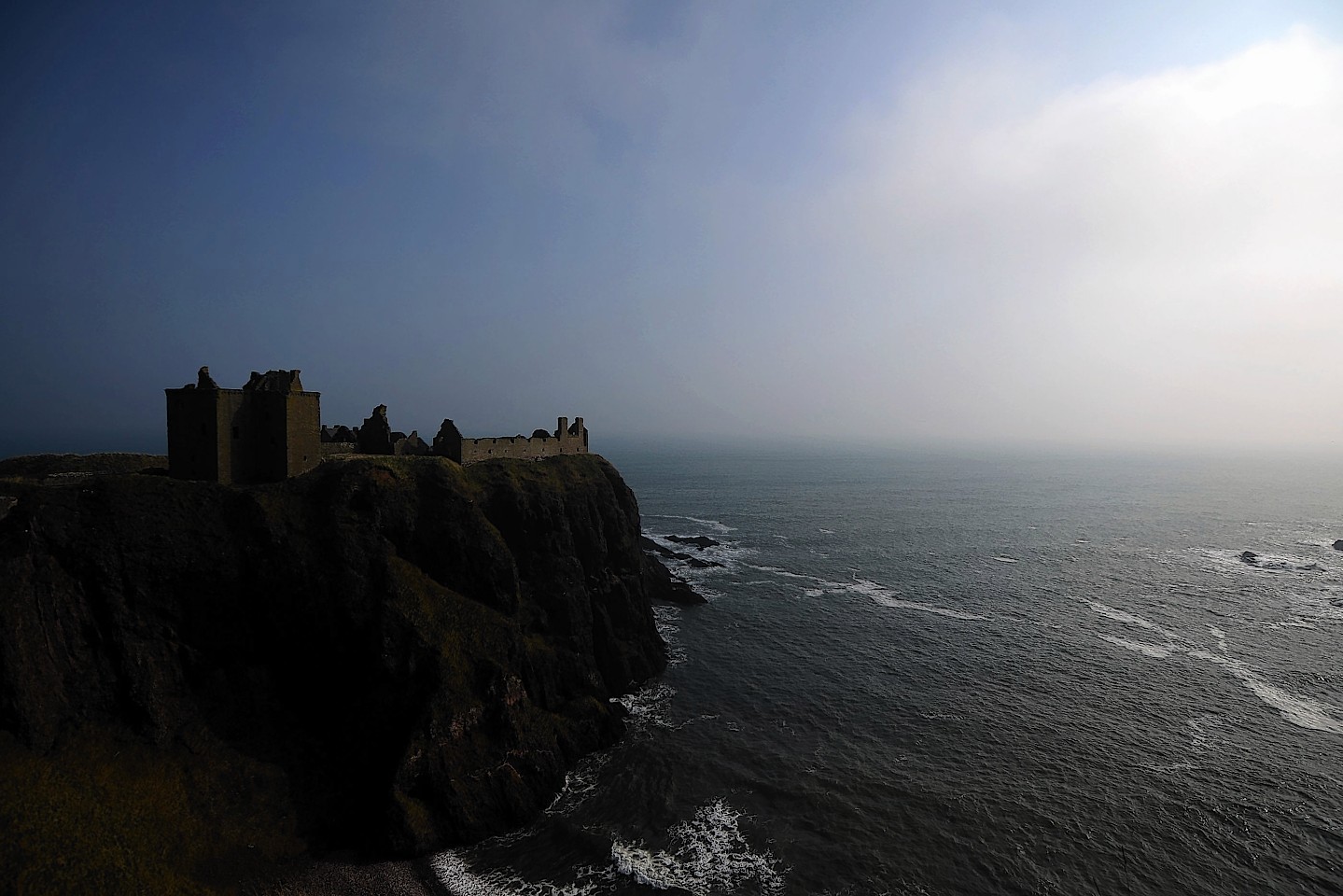 A man seized the moment of the solar eclipse to propose to his girlfriend at a clifftop castle this morning.
Blair Bowman, 24, proposed to Zoe Coutts, 22, just at the moment when the moon blocked out the sun at Dunnottar Castle near Stonehaven.
Speaking to STV, he said: "We decided to go see the eclipse and I thought it might be a great opportunity to propose. We were right beside the castle and the sun was nearly fully eclipsed when I asked the question.
"I was beginning to worry as it became cloudier and cloudier but I did it just before the sun was fully covered."
She accepted his proposal and the pair now plan to move back to their hometown of Edinburgh before marrying.