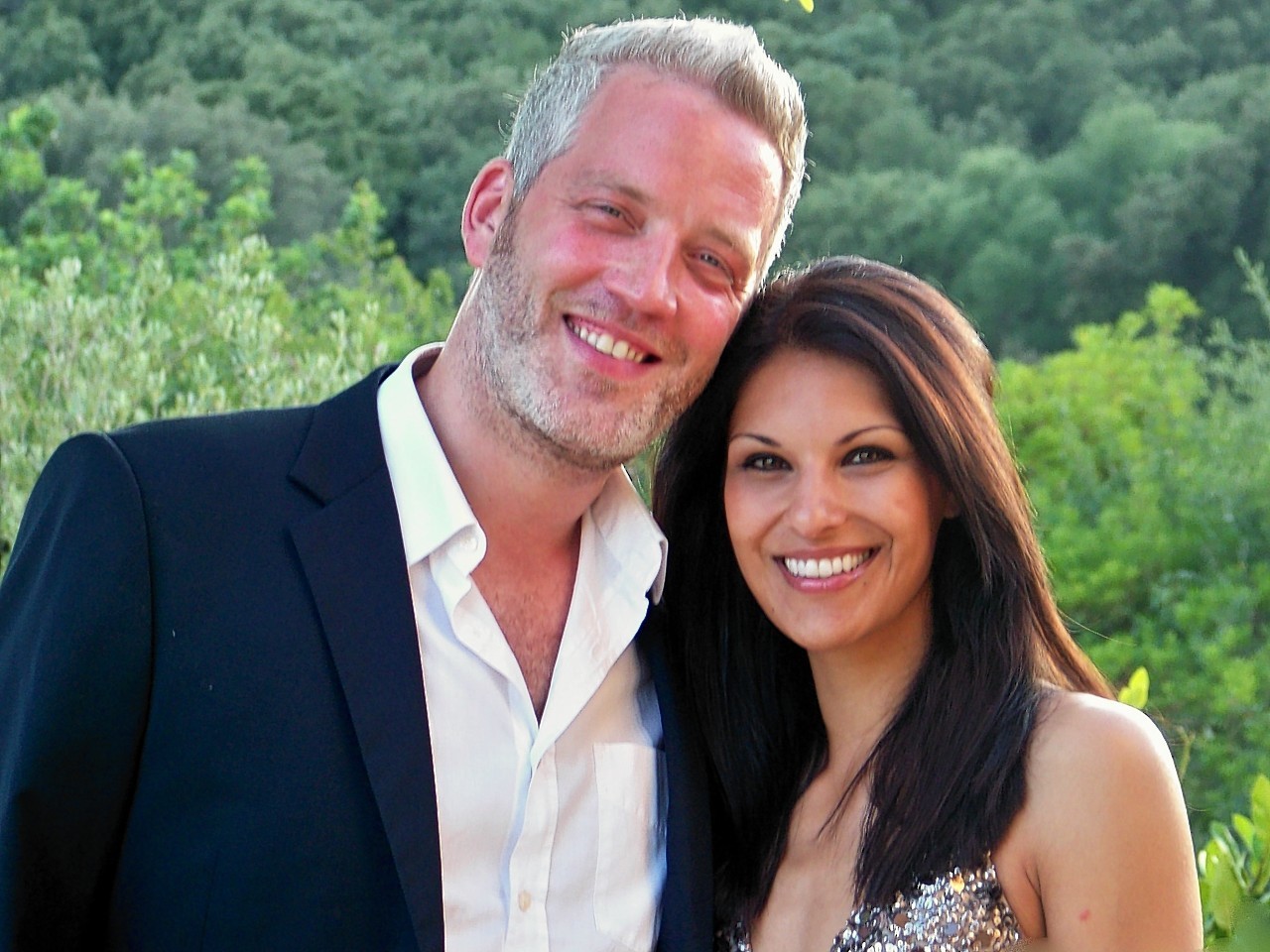 Santa will have an excited group of visitors this winter, thanks to the fundraising efforts of an Aberdeen couple.
Bar owner Garreth Wood, 35 and his wife Nicola, 33, are setting out to raise £100,000 for the charity When You Wish Upon A Star.
The couple want to pay for 100 terminally ill youngsters and their helpers to travel to Lapland to visit Father Christmas.
To reach this target, they are taking part in the 3,000-mile Gumball rally with a slight twist – they have to carry out 50 selfless acts of kindness towards strangers on their travels.
Drivers have a week to travel from Miami to Ibiza for the event, which starts on June 4 – and Mr Wood, who has taken part in Gumball twice before, will travel the first leg with his friend William Rhind.
They will compete it in a customised Rolls-Royce named the Velvet Phantom, which is decorated in red chrome and black velvet.
He will be joined by his wife for the European part of the rally, which is visiting Edinburgh for the first time, and then on to Ibiza via London, Paris and Barcelona.
Mr Wood said: "We love the idea that by funding the Lapland Appeal we are enabling children and their families to have a truly amazing time together, building important memories and a break from gruelling treatments.
"Nicola and I eagerly await the looks of joy on the children's faces when they meet Santa and we will both be there to help make this trip an unforgettable experience for the children and their families."
For each of the random acts of kindness the pair completes, Mr Wood's company, he Speratus Group, will donate £2,000.
All money raised goes directly to the charity which aims to grant the wishes of children throughout Scotland suffering from life-threatening illnesses.
Margaret Rowarth, Scotland fundraising manager for When You Wish Upon A Star, said the couple's efforts would make a significant difference to the lives of youngsters.
"It is very difficult to put into such few words just how thrilled and delighted we are as a charity to have such incredible support," she said.
To make a donation visit http//:www.justgiving.com/50-random-acts-of-kindness or text KIND81 £5 to 70070.