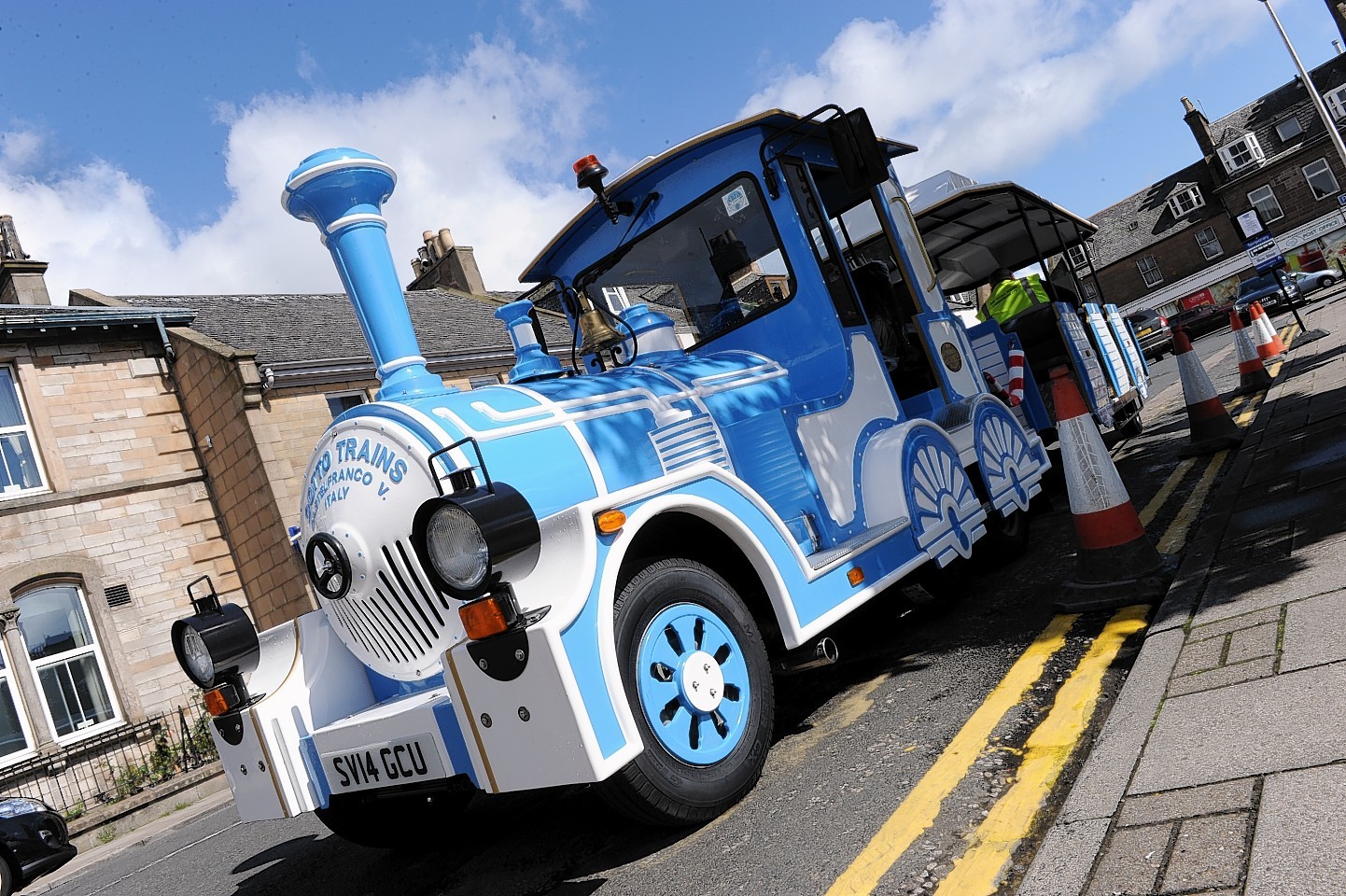 The latest tourist attraction in a popular Aberdeenshire town has embarked on its first tours of the year.
The Stonehaven land train set off from the town's Market Square on Saturday afternoon on the first of several journeys around the coastal community.
The Stonehaven Town Pertnership (STP) – which runs the vehicle – said the train had been packed on almost every run.
Yesterday STP chairman, Douglas Samways, said: "I don't know the exact figures but every time I have seen it, it has been full, so it looks like a successful weekend.
"The town was packed today and we will have it running during the Easter holidays and weekends."
The land train – which travels through Stonehaven town-centre before heading to Dunnottar Castle – was attracting 100 users a day following its launch last year.
The first trip of 2015 departed at 1.30pm on Saturday and eight other journeys followed over the weekend.
The train will also operate today and tomorrow at 10am, 11am, noon, 1.30pm, 2.30pm and 3.30pm.
Tickets are £3.50 for adults, £3 for concessions and £2 for children aged two to 12, while family tickets are £10.