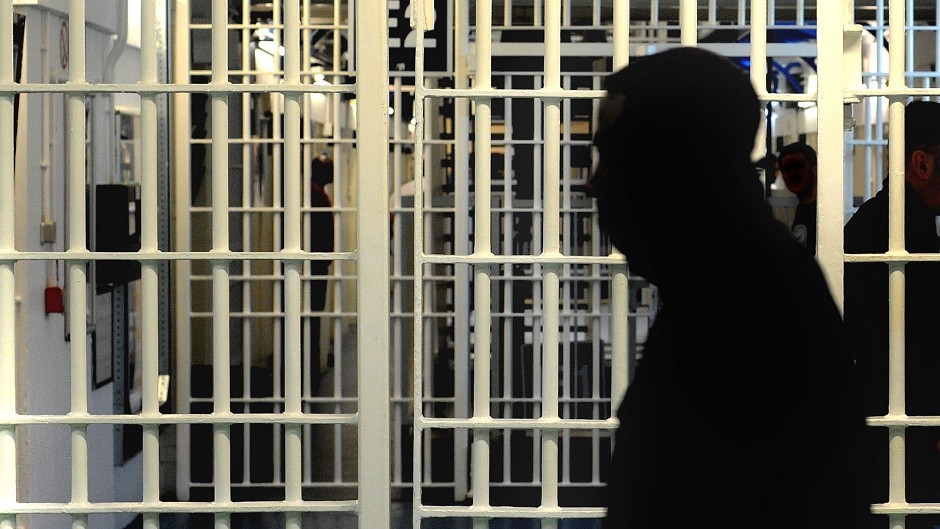 People who live in the north-east are 10 times more likely to end up behind bars than some of their fellow Scots.
New figures reveal that a significant chunk of Aberdeenshire's prison population is made up of Peterhead and Fraserburgh residents.
And the postcode lottery of incarceration could be hitting youngsters the hardest – with youth workers pointing to a lack of opportunities in deprived areas.
Although only one in every 2,000 Aberdeenshire residents are currently in jail – significantly lower than the national average – five out of every 2,000 Peterhead inhabitants are in custody.
A breakdown of offenders' home postcodes also shows that 288 of 322 inmates at the controversial HMP Grampian facility come from Aberdeen city or Aberdeenshire.
Wealthier areas of the region have significantly fewer inmates per head of population – there is, for instance, no one with a Westhill postcode currently in prison.
Peterhead residents are 10 times more likely to end up behind bars then their neighbours in Ellon, just 20 miles away.
More than half of the HMP Grampian inmates from Peterhead and Fraserburgh are under the age of 35. The youngest is aged only 17.
Last night, a Fraserburgh resident and former inmate of HMP Grampian told the Press and Journal a lack of opportunities in some neighbourhoods was leaving young people with a bleak future.
She said: "It's all down to life choice. Maybe there's not enough for young people to do, and that's what's getting them into trouble."
Her thoughts were echoed by Peterhead and Fraserburgh youth worker Martin Danziger.
Mr Danziger leads the Theatre Modo project in the north-east, encouraging vulnerable young people to take part in the performing arts as an alternative to drugs, alcohol and crime.
He said: "Poverty has got a huge part to play, but more than that it's the sense that poverty will be permanent. There are people who believe they will never have the opportunities that others have.
"Without a sense of self worth it's hard to aspire to anything and easy to give up.
"North Fraserburgh is one of the most disadvantaged areas of Scotland, but a mile away you've got people living in big houses and leading extremely different lives. The same is true of central Peterhead.
"If you believe you're the one who's hard done by, it's easy to take from others who seem better off.
"There is also the short-termism of a fishing community. You might make a lot of money on one trip but it might go disastrously wrong next time. As a result people live faster and more extreme lives."
Mr Danziger said it is vital that programmes such as Theatre Modo, which is backed by Police Scotland, work to give young people opportunities and keep them out of the criminal justice system.