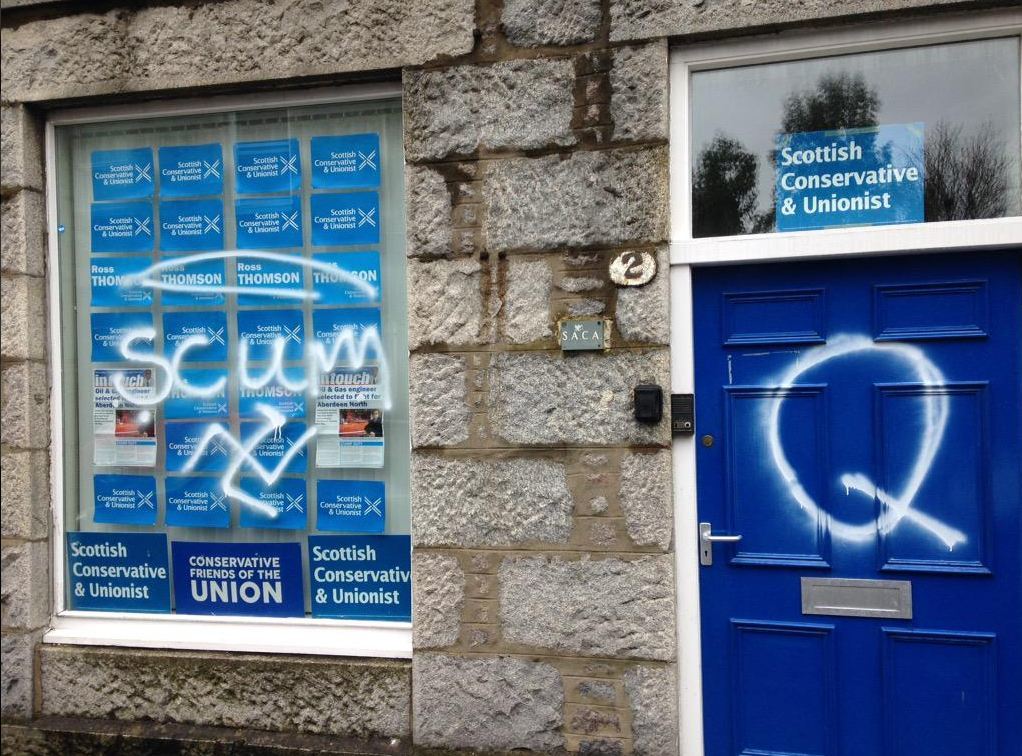 Vandals have targeted the Scottish Conservative  and Labour offices in Aberdeen.
The vandals are believed to have attacked the premises overnight and have sprayed the word 'scum', a Nazi swastika and the letter Q on the front of the Tory's Aberdeen office on West Mount Street as well as a 'Q' on the Labour offices on Richmond Terrace.
Tory councillor for Hazlehead Ross Thomson discovered the graffiti this morning and believes Scottish nationalists are responsible, he told the P&J: "They have sprayed the word 'scum' and a giant 'Q' for quisling, as in traitor, on the front of our offices.
"We are really upset because it shows there is an element of society out there that can't accept the referendum result.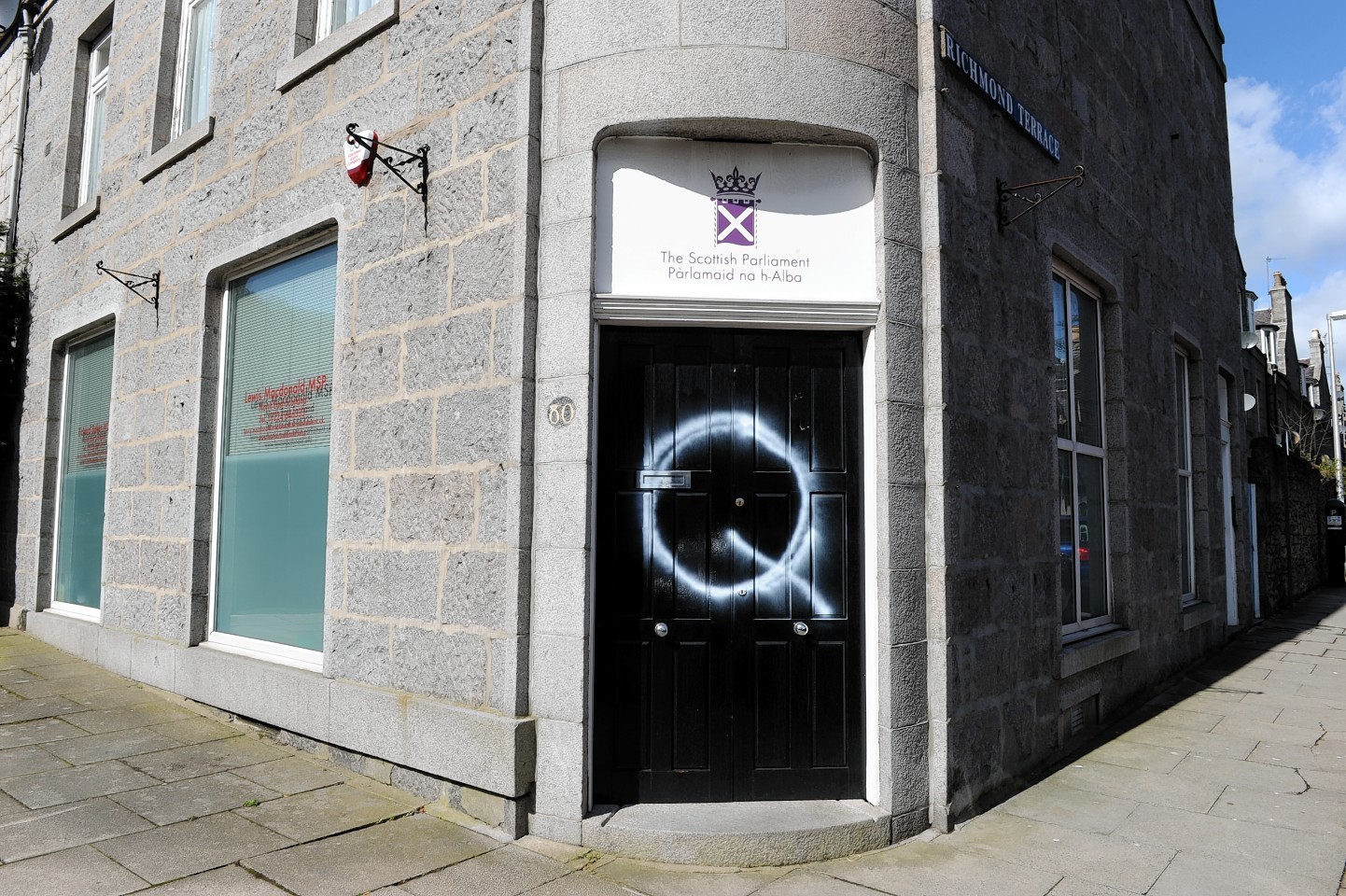 "It shows the ugly side of nationalism and it is really sad to see this happen in Aberdeen.
"I hope the police are able to investigate and catch the people responsible."
A Police Scotland spokeswoman confirmed the incident is being investigated, she said: "We have received a report of vandalism – sometime between 5pm and 7am obscene words and symbols were painted on the windows.
"Inquiries are being carried out and remain ongoing."