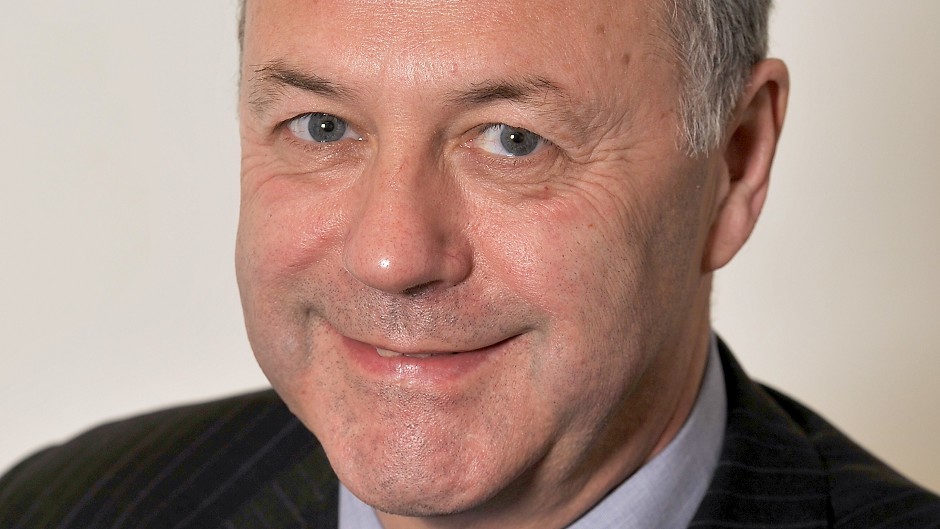 As Frank Doran bows out of frontline politics, the only MP to have represented three different Aberdeen seats speaks to Calum Ross about the highs and lows of his career.
If it was not for a bunch of red roses and a 1930s Rolls-Royce, Frank Doran might not be reflecting on almost three decades representing the north-east.
"I didn't think much of my chances," the Labour politician recalls of the run-up to his 1987 election victory in the former Conservative-stronghold of Aberdeen South.
"Gerry Malone (the incumbent) at the time was a rising star in the Tory party, but again it was about the experience, I thought I'd get back to the day job and that was it.
"But I remember we were putting the nomination papers into the Town House, and we were coming out on to Union Street afterwards, and there was quite a crowd gathered.
"It was quite strange, and what was getting the attention was that Gerry Malone turned up, driving up Union Street in a 1930s Rolls-Royce, sitting in the back, top down, waving to his constituents.
"And I thought, God, this is not Aberdeen – I can beat this guy."
Later in the campaign, Mr Malone's wife went into labour.
Aware that local newspapers would cover the story, a quick-thinking 38-year-old Mr Doran sent a bunch of Labour red roses to the happy couple in hospital.
"Everybody picked up on my red roses. I remember that day, getting off at the railway station and picking up a Press and Journal and there it was on the front page," he said.
"I think the two things were fairly crucial. We could feel the response."
Simple things can swing elections, but the task may be more complex next month for Richard Baker, the north-east Labour MSP seeking to succeed Mr Doran in the seat he went on to hold, Aberdeen North.
"I'm a realist, as well as a pragmatist. We've got to look carefully at the polls, they are fairly consistent, so that's not good for us," Mr Doran admits.
"But I do think that when people start to focus on who they want to be prime minister, it's laughable to think that by voting SNP you can get a Labour government. It's a nonsense.
"The last thing the SNP would want to do would be to work with us. They want a Tory government because a Tory government is weak.
"I hope we will win the seat. I fully expect that Richard will win the seat."
Despite describing himself as a "life-long devolutionist", Mr Doran speaks frankly about Labour's failure to adapt to the changes that the party pushed through.
"It's backfired on us to a certain extent, but I think a lot of that is to do with us – we didn't adjust to it as much as we should have done. I think we opened the door and we should have been prepared to change.
"The SNP has been smarter than us and quicker than us. But I think the bubble will burst for the SNP."
Born into an Edinburgh family with a "fairly strong Labour, trade union background", Mr Doran completed a law degree at Dundee University in 1975 and joined the party the following year.
Having worked as a solicitor, often for the unions, his long-standing connection to the north-east began when he was selected as the local candidate for the European elections in 1984.
Mr Doran recalled arriving in Westminster as one of 19 new Scottish MPs after his victory in Aberdeen South in 1987.
"If I think back there was a deep disappointment that we hadn't won. But at the same time there was the excitement of being here," he said.
"Suddenly you've got these initials after your name, which makes you news and everything else.
"As the weeks rolled on, I was one of the few Scottish lawyers that they had – there was Donald Dewar, John Smith was another one, but they were much higher positions than me – so I spent much of my time in Bill committees.
"Every Bill that came up where they thought they needed a lawyer, I got on it. Which was great experience, although at the time it seemed like a bit of a chore."
He lost his Aberdeen South seat back to the Conservatives in 1992, and blames it primarily on John Smith's plans to raise the top rate of tax, which was going to affect thousands of North Sea workers in his constituency.
"The 92 campaign, I knew at least six months beforehand that I was going to lose. It was all around John Smith's plans on the tax system. I raised it with John Smith several times.
"I remember saying to John 'this is killing me here, I'm going to lose my seat as a result of it'.
"And I've never forgotten, he put his arm around my shoulder and said 'Frank, what's wrong for Aberdeen is right for the rest of the country.
"And I thought, 'you're so wrong, mate'."
At Tony Blair's landslide Labour election victory in 1997, Mr Doran returned to parliament as the MP for the newly-created Aberdeen Central seat.
"I was in Tony's camp and always have been," he said of Mr Blair, before adding: "But I've always stood by my own principles. I voted against the war in Iraq, despite my friendship with Tony."
Mr Doran was appointed the parliamentary private secretary to trade and industry minister Ian McCartney, who he helped draw up the legislation which led to the introduction of the minimum wage.
After a boundary shake-up, the Aberdeen Central constituency was scrapped prior to the 2005 general election, ensuring Mr Doran was forced to compete against the incumbent Aberdeen North MP, Malcolm Savidge, for the Labour party candidacy.
His victory in that contest and subsequent election ensured Mr Doran is the only MP ever to have represented Aberdeen South, Central and North.
Back at Westminster, he pursued "behind-the-scenes" roles, such as chairman of the Commons administration committee, of the arts committee, and as secretary of the trade union group of Labour MPs.
"I would never have liked a Cabinet job, because I tend to say what I think, and it gets me into trouble quite a lot, so I was doing my party a favour," he says, laughing.
Mr Doran, now 66, and his wife, the former Labour energy minister Joan Ruddock, have both stepped down and are not seeking re-election.
The former MP hopes to pursue his interests in the arts, as well as health and safety, which he has focussed on throughout his career, from the Piper Alpha disaster to the recent North Sea helicopter crashes.
"I'm not going to retire, I don't believe in retirement," he said. "I think getting a life is a priority. But I've always worked. I believe in work."