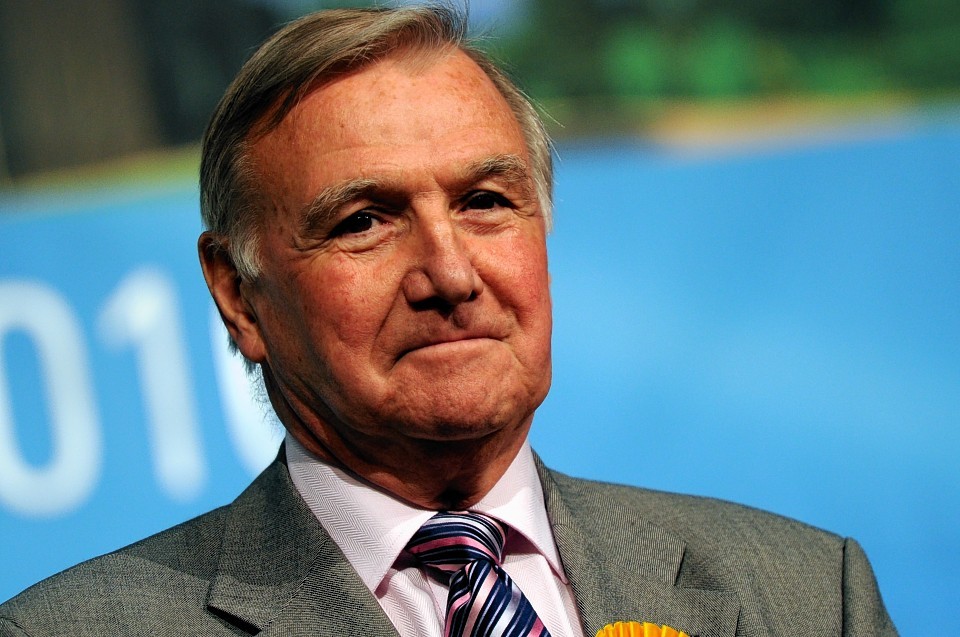 As more than three decades of representing the north-east comes to an end for Sir Malcolm Bruce, the veteran politician speaks to Calum Ross about his high-profile career in frontline politics.
Only once in the last 32 years has Sir Malcolm Bruce come close to losing Gordon, and there is a glaring irony from that near-miss that is impossible for him to ignore.
The north-east's longest-serving MP hung on by just 274 votes at the 1992 election, escaping defeat at the hands of the Conservatives by the finest of margins
His political career could have been over, but he and his team "rolled our sleeves up" and secured 6,000-plus majorities in the Aberdeenshire constituency at the next four elections.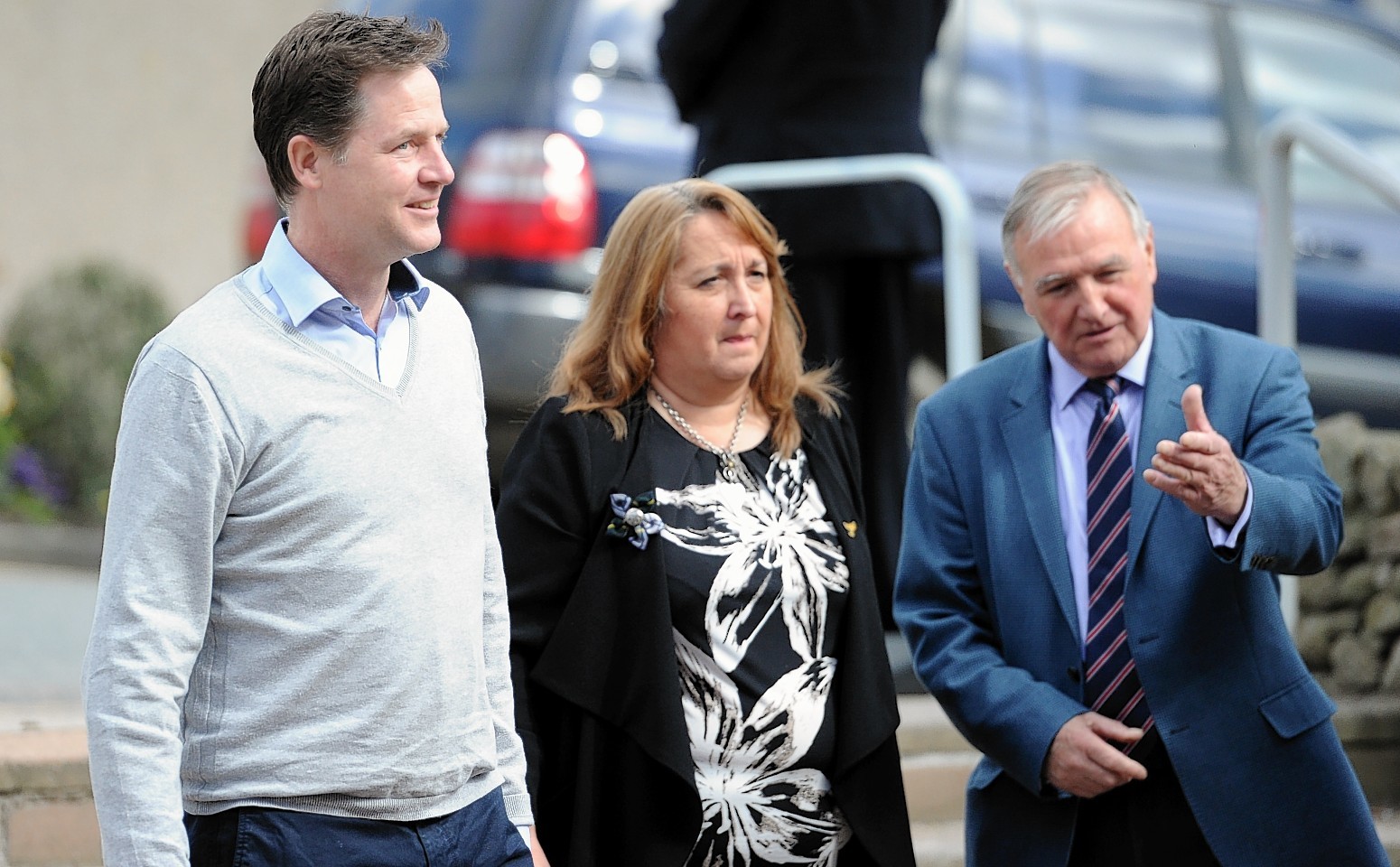 Now, with his three decades as the area's MP at an end, the 70-year-old is embroiled in another battle to hold onto the seat – in the face of a considerable challenge from Alex Salmond.
Polls suggest Sir Malcolm's proposed Liberal Democrat successor Christine Jardine will lose this time.
If so, it may be down to the effect of two uneasy coalitions, a collapse in Lib Dem support in the wake of their Westminster alliance with the Tories, and an SNP surge many attribute to Labour's links with the Conservatives at the independence referendum.
The unintended consequences of such cross-party co-operation are familiar to Sir Malcolm.
He said: "Funnily enough, it was not dissimilar from the situation now," he recalls of the 1992 contest.
"I was very heavily involved in the constitutional convention, and spent a lot of time negotiating the terms of what actually became the Scotland Act with Donald Dewar.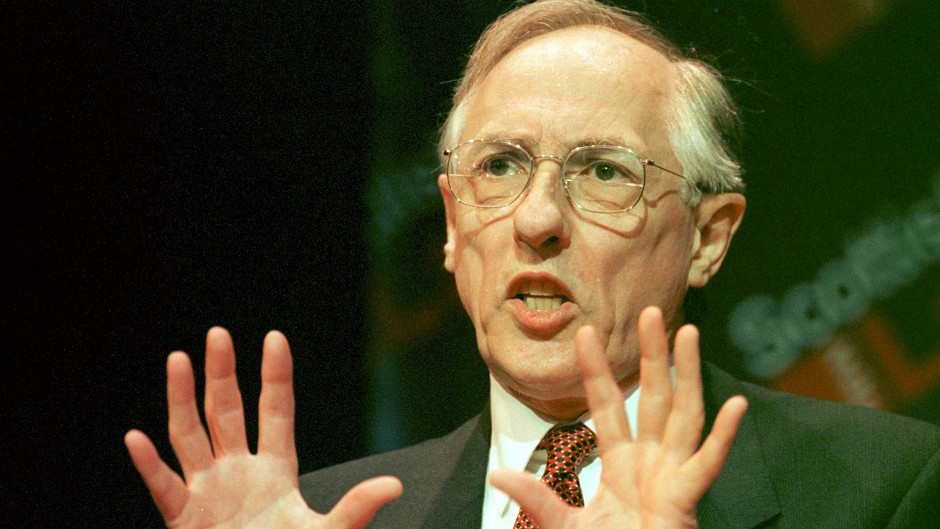 "It was a perception that I was spending a lot of time out of the constituency, working on the devolution settlement, with Labour.
"So the slogan that the Tories used against me was 'a Liberal vote is a Labour vote', which is a bit ironic given what's happened now, and certainly not one they can use any more."
He added: "Part of the reason I nearly lost was because I was seen to be too nationalist, if you like, even though I was only building the Scottish Parliament."
Few would level that charge at Sir Malcolm today, as he speaks with genuine anger and concern about the "dishonesty" of the SNP and what he views as its "anti-British" agenda.
However, he admits that there were failures in the devolution process which have made the surge possible.
"What I resent is not just that the SNP has managed to gain control on a minority vote, but we haven't actually set the system up with enough protection against that," he said.
"In other words, they don't represent the majority of people in Scotland but they act as if they do.
"We underestimated the need for safeguards.
"One way or another we didn't put enough checks and balances into the system because we thought the PR system and committee system would do it, and it hasn't."
Born in Birkenhead, the future MP achieved his goal of returning to Scotland, from where his grandparents hailed, when he enrolled at what is now Dundee University in 1962.
He joined the Liberal Party in his first week.
"I did history and I was really struck by the whole Liberal reforms of the 19th century and how they turned the country around," he said.
"When Karl Marx was writing the Communist manifesto and Das Kapital at the British Museum Library, saying this was the cradle of the revolution, and it didn't happen. Why didn't it happen? It didn't happen because of Liberal reformers.
"I concluded that it was missing. I wanted to be part of rebuilding what I considered to be a great cause."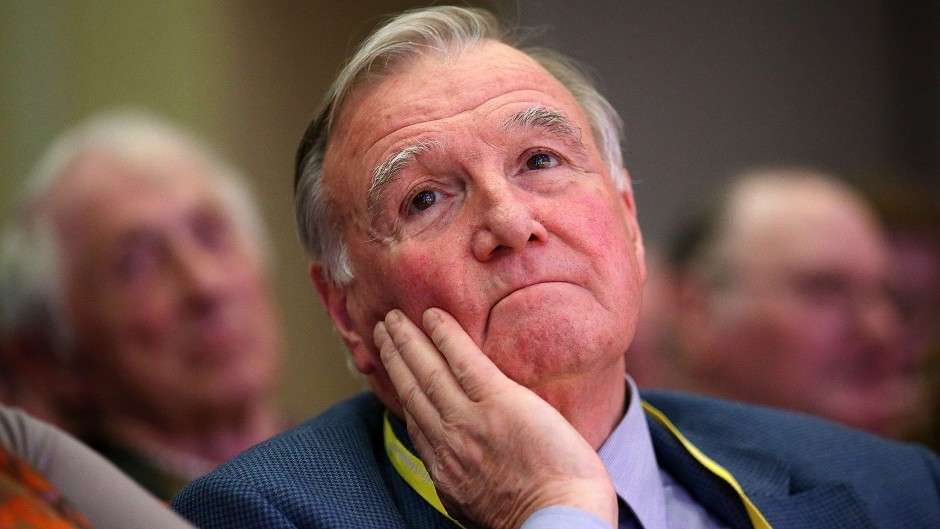 With little prospect of a career in the unfashionable Liberals when he graduated with a degree in economics and political science, Sir Malcolm trained as a journalist at the Liverpool Post, where Robin Oakley and John Sergeant were near contemporaries.
He went on to work as a buyer at Boots in London, and at a family business in Glasgow, before completing a marketing degree at Strathclyde University.
His long-standing links to the region he came to represent began in 1971 when he landed a job as information officer with the North East Scotland Development Agency.
"That's where you can say 'the rest is history', because I was in Aberdeen and the oil took off," he recalls.
"I arrived in September and I think it was November that BP announced it had tested a well in Block 49, or whatever it was, and it turned out to be in the Forties field.
"In the next year or two it became apparent that there was something big going on in the North Sea, and everybody came through our office.
"It was a great place to be then. The atmosphere was fantastic, it was just a buzz."
Within a few years Sir Malcolm would start becoming politically active, standing in 1974 against Alick Buchanan-Smith in North Angus and Mearns, where he admits he "did very badly and came fourth".
He lost again in Aberdeenshire West in 1979, but finished second and secured a swing towards the party, before winning in the redrawn Gordon seat in 1983, and holding it until last month.
"I worked bloody hard," he said. "I'd taken nine years to win it. So it was hard graft, but I'd earned it."
He arrived at Westminster, aged 38, and recalls: "You obviously got patronised and excluded all the time, but on the other hand in a small party there are opportunities. I just got involved really."
After his narrow escape at the 1992 election, arguably Sir Malcolm's most prominent period came in the middle of that decade, as Lib Dem Treasury spokesman.
He speaks with pride as he recalls that it was he who first proposed independence for the Bank of England, and raising the income tax threshold to £10,000, both of which have since been implemented.
He fondly remembers a series of four chancellors' debates on TV against heavyweight opposition in the form of Gordon Brown and Ken Clarke during the 1997 election campaign.
"I took them apart actually," he remembers.
Sir Malcolm was well-placed to succeed party leader Paddy Ashdown when he stepped down in 1999, but lost out to Charles Kennedy.
"I was settled. I wasn't someone like Charles who was single and doing the rubber-chicken circuit.
"I made sure that Charles and I didn't personally fall out. I think some of his aides fell out with me and therefore I was treated less well when Charles won, not by him but by some of the people around him."
Does he regret not leading the party?
"If you're family-based and living in Aberdeenshire, I think it's a big, big ask, and a big sacrifice, so I think I would have found it quite difficult," he said.
Sir Malcolm never became leader, but held almost all the other top jobs, including party chairman and, more recently, deputy leader.
He fully supported the coalition government.
"I'm quite certain that whatever the outcome of this election, when people look back on this period they will see this as a remarkably good government, that was progressive, reforming, in an extremely difficult climate.
"If the Tories had had their own way, the streets would have been in flames. We thought at one point they were going to be."
For Sir Malcolm, who admits he would "appreciate" any opportunity to move to the Lords, but is also looking forward to doing "normal things" in retirement, the coalition was the completion of a rebuilding exercise he hoped he would be involved in when he joined the party in his first week as a student in 1962.