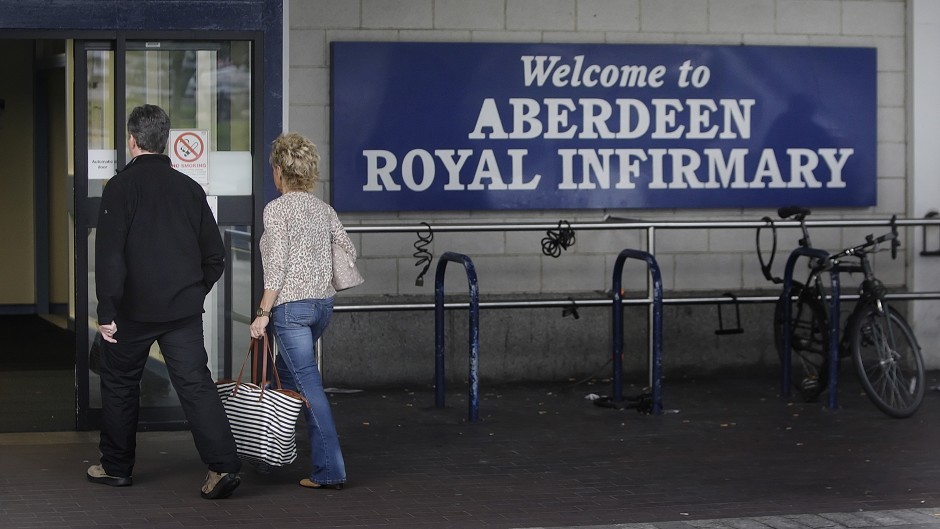 Two new buildings planned for Aberdeen Royal Infirmary have been named in honour of one of the north-east's most prominent medical families and a beloved cancer charity.
Members of the public and staff from NHS Grampian suggested a total of 147 names for the developments at the Forresterhill site before health bosses plumped for the Baird Family Hospital and The Anchor Centre.
The first, which will provide maternity, gynaecology and breast screening services, recognises the Baird family's contribution to health and medicine in Aberdeen.
Dugald Baird and his wife Lady Matilda Deans Baird, both doctors, established the first free family planning clinic in the city, and in 1959 Sir Dugald was knighted for his contribution to medical science.
In a statement the Baird family said: "We are pleased that you intend to name the new hospital in Aberdeen The Baird Family Hospital.
"It will recognise the significant impact our father and mother in particular made in helping to create a centre of medical excellence in Aberdeen."
The Anchor Centre will provide out-patient and day-patient treatment for patients with cancer and blood disorders.
Dr James Milne, the chairman of the Friends of Anchor charity which supports patients in the existing unit, said: "The emotive and powerful connotations of the word Anchor represent the safe, secure and strong place that the expert clinicians and health care team strive to give patients to get them through their own personal cancer storm.
"We're thrilled that the new facility will be called the Anchor centre."
Both schemes are in line to be developed over the next five years.