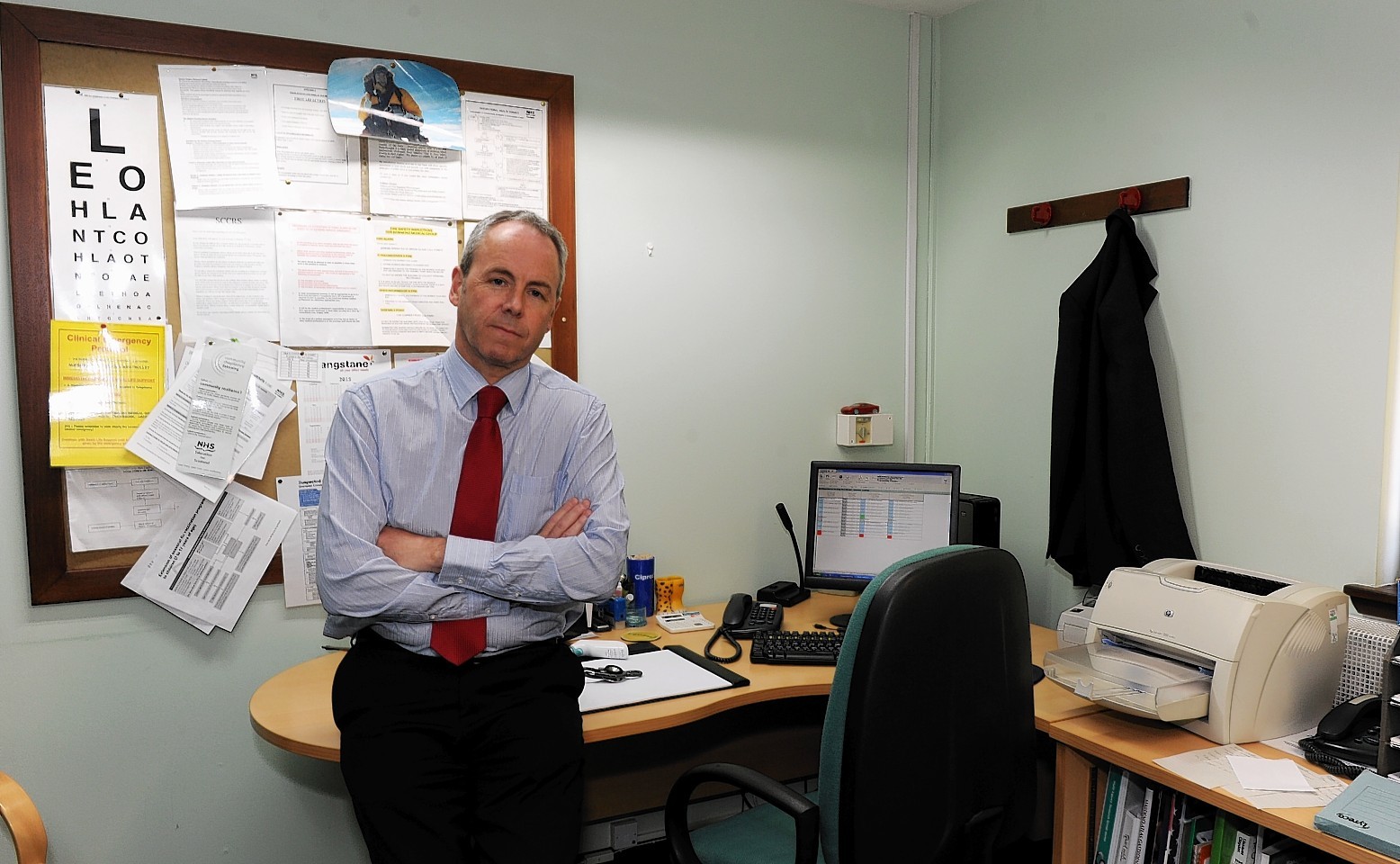 NHS Grampian chiefs were warned more than a year ago about an impending crisis at an Aberdeen GP surgery now forced to close due to staff shortages with the future care of 8,000 patients now unclear.
Those attending Brimmond Medical Group in Bucksburn and Dyce have been told that their practice will shut at the end of September.
Dr Malcolm Valentine, a partner at the practice, has spoken of his "frustration and disappointment" that NHS Grampian did not act upon his concerns sooner and that the surgery – where he has worked for 29 years – will cease to exist.
He informed NHS Grampian in March 2014 of the challenges facing the surgery with a meeting then held with former chief executive of NHS Grampian, Richard Carey, and Graeme Smith, director of modernisation, in July.
But Dr Valentine, who said his patients were 'devastated' at the closure, said no action was taken to help keep the surgery going with the board informed in January that the practice would likely have to close.
He said: "I have fought long and hard to try to do what I can both locally and at national level to point out what was coming over the hill.
"But the fact is that the (health) service and the government have chosen to ignore the information placed in front of them.
"I am very frustrated and disappointed that, at this stage of my career, I am witnessing the demise of my own practice as a consequence of these circumstances."
Brimmond Medical Group has long functioned with six partners, two salaried GPs and the occasional training doctor.
One retirement, two pending retirements and three GP departures through ill health and personal issues have put a heavy strain on the surgery, with attracting new partners almost impossible, the GP said.
One GP is commuting daily from Dundee, such are the recruitment difficulties.
BMA Scotland this week warned over GP shortages given a drop in medical students choosing the career route and the large number of those set to retire from the profession.
Dr Valentine said it had been difficult to appoint new partners given that younger GPs did not want to the responsibility of running the surgery.
He added that the two surgeries were no longer "viable" to keep open as a business given the large sums required to pay off departing partners, with no one coming into replace them.
Mark McDonald MSP (SNP) met with GPs in the north of the city, including Dr Valentine, last August to discuss concerns over GP recruitment plus the impact of increased house building and a lack of planning over population growth in the north east.
Mr McDonald and Alex Salmond MSP, who is standing for SNP in the Gordon constituency, will meet with interim NHS Grampain chief executive Malcolm Wright to discuss the issues next week with a further meeting planned with health secretary Shona Robison in May.
He said there had been "no indication" last summer that Brimmond would cease to exist.
Mr McDonald added: "There has been a historic problem between local authorities and the NHS in planning appropriate health services for a growing population."
A spokeswoman for NHS Grampian said: "We are continuing to work with the practice to support them to secure medical services for the population to the end of their contract. Patients are asked to remain with their practice and be assured that NHS Grampian has a duty to secure future services for the population.
"The formal notice of termination of contract was received by NHS Grampian on March 31, following a number of meetings with the practice."