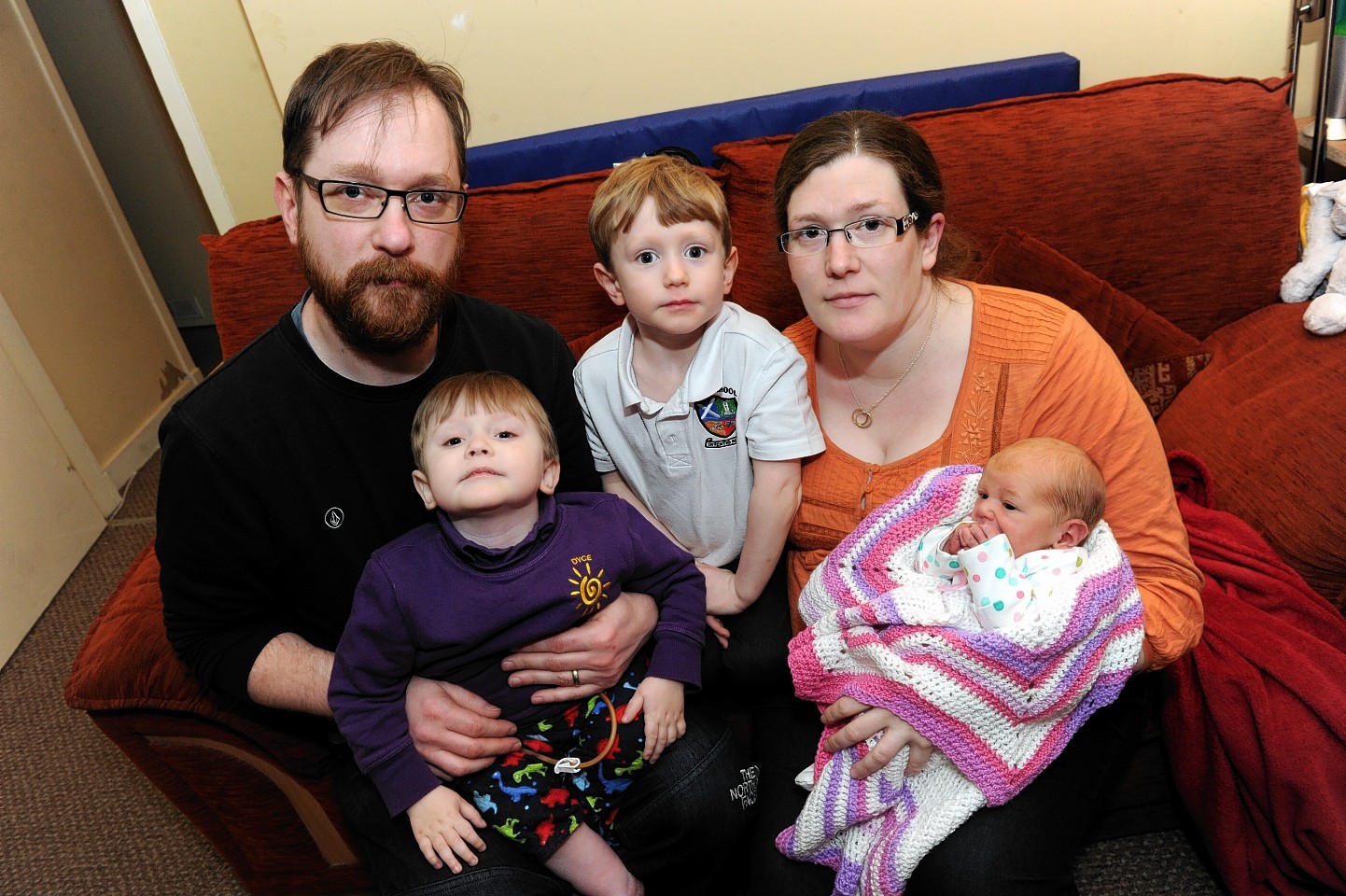 The family of a severely paralysed boy have been given a new home thanks to a nationwide campaign.
When Baxter Dick was born with both spina bifida and hydrocephalus, his family were told he would not live for more than a year.
Three years on, the little fighter has proved the specialists wrong, but his short life has been far from easy. And the family's difficulties have been compounded by their home – a ninth floor council flat in Tillydrone that has grown too small for their needs.
Following the birth of a baby sister, Caledonia, 10 weeks ago, friends launched a fundraising appeal to try to get the Dicks into a more suitable property for Baxter and his wheelchair.
The project captured hearts across Scotland – including the authors Christopher Brookmyre and Stuart MacBride, who auctioned off the chance to appear as characters in their next books.
And last night, Baxter's delighted mum Ailsa was thrilled to reveal her own happy ending – supporters have helped to secure them a three-bedroom, ground floor flat in Dyce, closer to the school attended by Baxter and his brother Brodie.
Mrs Dick said she and her husband James were humbled and overwhelmed by the campaign.
"We've already been to see the new flat and it's incredible," she said.
"It's got three bedrooms and is completely adapted for a wheelchair.
"Baxter has got his own bedroom downstairs with an en-suite wet room adapted, and all the bits and bobs he needs for a kid with his condition.
"It has got all the storage we need for a family with three kids as well.
"The kids are all super excited, Brodie can't wait to have his friends over after school to play in the garden.
"It's pretty amazing, the whole thing is quite humbling. It's quite overwhelming that people actually care that much to help us out."
The campaign, which was launched by family friend Julie Barkel, managed to reach its target of £5,000 last week following just 56 days of fundraising.
So far, a total of £5,386 has been collected.
Mrs Dick added: "It's just so incredible, we couldn't be more excited to finally move in."