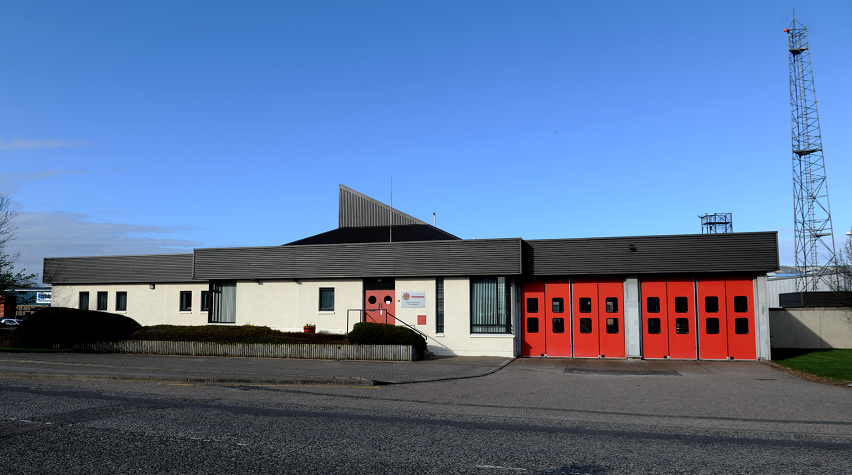 The Scottish Fire and Rescue Service (SFRS) will open its new headquarters for the north of Scotland at Dyce, north of Aberdeen.
The town's retained fire station has been chosen because of its proximity to the upcoming Aberdeen Western Peripheral Route (AWPR).
The 50 people working at the current headquarters on North Anderson Drive are likely tp be relocated to the new North Service Delivery Area Headquarters at Dyce.
The move means the site will be the headquarters for all SFRS activities in Aberdeen, Dundee, Inverness, Perth, the Western Isles, Orkney and Shetland, while North Anderson Drive will continue to operate as a standard fire station.
The announcement was made in a letter to Donside MSP Mark McDonald by SFRS Chief Officer Alasdair Hay.
In the letter Mr Hay said: "I can confirm that the SFRS has recently commenced with a national emergency fire cover review project.
"This review project will include, amongst a wide range of other influencing factors, consideration of the impact of major new transport infrastructure projects across Scotland.
"A critical element of this decision is confirmation that Dyce Fire Station will become the location of the North Service Delivery Area Headquarters."
Mr McDonald said: "This is an excellent boost for the community of Dyce.
"It is often said that individuals and businesses will benefit from faster journey times as a result of the AWPR construction but there is also a tremendous opportunity for the public sector to benefit for many of the same reasons.
"It is wonderful that our highly valued emergency services will receive a boost from this construction and that this opportunity has been seized by the SFRS which will allow them to continue to protect the public to the highest possible standard.
"This will undoubtedly bring benefits to the local community as well as the wider north and north-east."